Regular price
Sale price
$714.00
Unit price
per
Sale
Sold out
Share
Bamana people, early 20th century, Mali, West Africa.
Exceptional and rare power figure and ritual object. The Bamana people (called also Bambara, Banmana) are a Mandé ethnic group native to much of West Africa, primarily upper Niger region Mali, Cote d'Ivoire, Guinea and Gambia. Bamana artworks were created both for religious use and to define cultural and religious difference.
Probably most fascinating are the category of ritual objects called boli (pl. boliw) that constitute the Bamana judical structure. The word boli can be used as a general term that includes any sacred object used for ritual purposes. However, it also ha a much more specific meaning. The boliw are often shaped in the form of humans, or spherical balls. The basic form of the boli resembles a highly simplified cow, humanoid or hippopotamus. Boliw may be as large as human being or small enough to put in one's pocket. These objects plays central role in the ritual life of a Bamana village. Boliw exist at many levels, the best known are those belonging to male secret initiation associations (called Komo or Kono). Activated with enormous power and mysterious to the uninitiated eye, boliw are safely handled only by those association members equipped with the most rariest skills and expertise. These are public boliw. However, there are also family-owned boliw and personal boliw, each of these is made following a distinctive receipe and each acts in a particular way and solves particular problems. The main function of a boli is to increase, and control, the natural life force called nyámà. This is necessary for the spiritual need of the community. 
For the Bamana nyámà is primarily a naturally occuring force. The universe is filled with a variety of invisible powers: spirits or djinns, dwarves, ghosts, ancestors, and nyámà. Unlike some of these other entities, nyámà is all-pervasive, although most objects and situations generate only negligible quotient of this force. However, significant quantities of nyámà occur spontaneously in natural substances, animals, and events whose anomalous nature seems to challenge man's control of his environment. A kola nut made up one red half and one white half (naminoro), a lizard who loses his tail and continues to live, menstrual blood, and the body of a woman who has died in childbirth are all filled with nyámà (nyámàman) in various degrees. 
Boliw are used in altars, or as a "altar", or carried during dance performances. In order to maintain its nyámà, a boli must be continually  "renewed" or "refreshed" with sacrificial blood. Although we see boliw as dry objects, the Bamana conceive of them as basically wet, the multiple sacrifices made over them simply return them to their original or wet state. Boliw are magical judges; they hear cases, evaluate evidence, divine the guilty and eliminate them. Bamana believe that the boliw can execute offenders because they assemble in one dense, compact object the poisons the Bamana most fear, namely the human and animal excrement used to create their exterior shell. The oath sworn at initiation to the secret men association makes direct reference to the power of excrement and hints at its incorporation into boliw.
"If you should ever speak of this (mysteries of the society) let the boli take your heart and your liver, let it enter you by the anus and exit by the mouth"
Sarah Brett-Smith discusses the significance of the poisonous excrement:
"It is possible that each boli incorporates fecal matter from every adult member of the association that commissions it, forcing each man to confront his own excrement every time he swears an oath. The Bamana have many poisons, but the most virulent is concocted from human feces. Bamana believe that any substance that emerges from the intestinal tract is poisonous. The stomach itself, the food ingested into it, and the feces that emerge from it are all tainted. Boliw are constructed from excrement, and excrement is poison. Boliw are therefore poisonous."  
Exquisite smaller boli is composed of tortoise shell over-modeled with materials such as mud, eggs, cloth, goat horns, honey, beer, human and animal excrement etc. The surface has accumulate sacrificial materials over time, including sacrifical blood, millet porrige and alcohol beverages like beer. Each added layer of material lends the structure greater spiritual power. Age-related wear and tears. Size approx. 19,0cm x 12,0cm x 13,5cm.
Provenance: Finnish private collection
References and further reading:
The Poisonous Child, Sarah C. Brett-Smith, The University of Chicago Press on behalf of the Peabody Museum of Archaeology and Ethnology, Anthropology and Aesthetics No.6, Autumn 1983, pp. 47-64.
Humans and Things: Mande "Fetishes" as Subjects, Agnes Kedzierska Manzon, The George Washington University Institute for Ethnographic Research, Anthropological Quarterly, Vol.86, No.4, Fall 2013, pp. 1119-1151.
When is an Object Finished? The Creation of the Invisible among the Bamana of Mali, Sarah C. Brett-Smith, The University of Chicago Press on behalf of the Peabody Museum of Archaeology and Ethnology, Anthropology and Aesthetics No. 39, Spring 2001, pp. 102-136.
View full details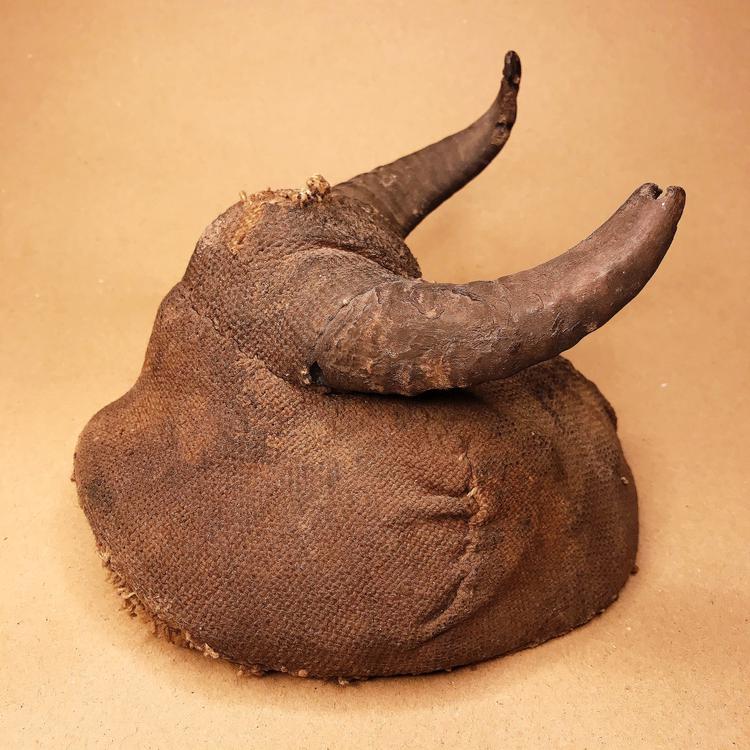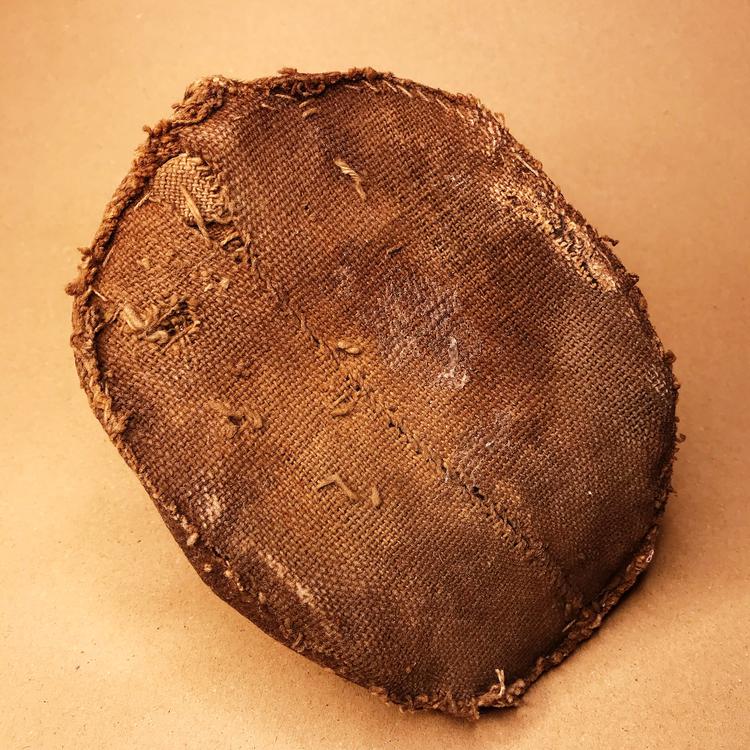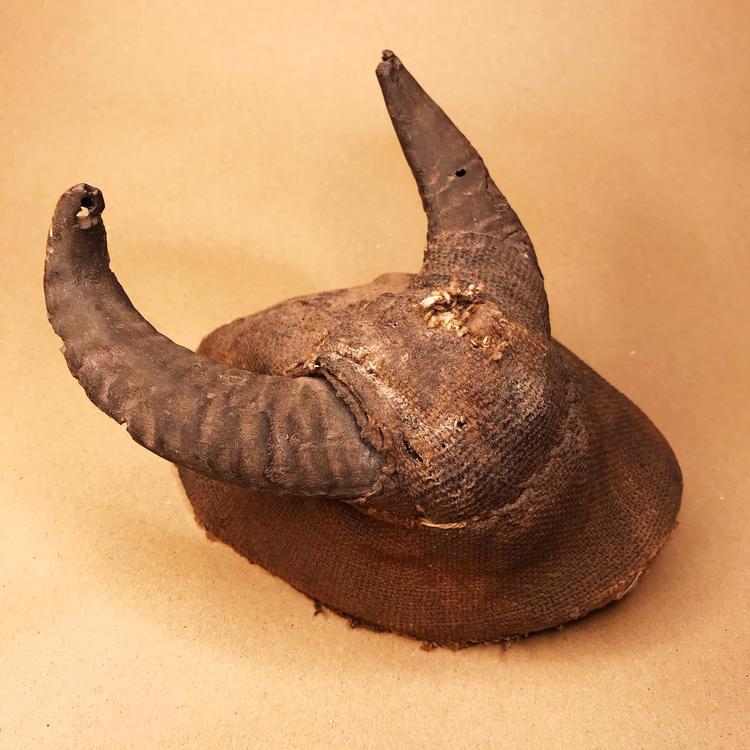 Shipping

The shipment will be prepared in the course of 3-5 days and dispatched via Posti Group Oyj or purchased item(s) can be picked up from our shop during the store's opening hours (Tarkk'ampujankatu 4, 00140, Helsinki, Finland). Within the Finland, all items are shipped via Posti Group Oyj unless otherwise requested. We pack the items carefully and mainly in recycled materials because we want to save nature. You will receive the tracking number for your items by e-mail.

Returns

Returns and exchange will be accepted within fourteen days (14) of receipt at the purchaser's cost to include freight and packaging. Items must be returned in the same condition as when they were shipped, and will not be accepted if damaged or altered in any way. Please inform us via email (info@gotanmaailma.fi) or by calling +358408408352 before sending. We do not accept returns more than 14 days after delivery.