Regular price
Sale price
$605.00
Unit price
per
Sale
Sold out
Share
The Bura Asinda-Sikka culture, c. 200-1200AD, Niger or Burkina Faso, West Africa.
Fantastic, rare and unusual phalliform object/ funerary vessel. Such steles were found buried in the ground with the opening pointing downwards. The Bura culture refers to a set of archaeological sites in the lower Niger River valley of Niger and Burkina Faso. The archeological site of Bura is located in the Tillabéry Region, of the Tera Department in southwest Niger. The first-millennium Bura-Asinda culture in the West African Sahel has been radio-carbon dated as starting in the 3rd century AD and lasting until 13th century. The site of the necropolis of Bura-Asinda-Sikka was discovered accidentally in 1975 in the north-west of Niamey, Niger's capital, and excavated as late as in the early 1980's.
Very little is precisely understood about this mysterious civilization and its culture. The Bura culture is known for its very distinctive tubular and oval-shaped anthropomorfic terracotta urns and round or semi-ovoid pots, often surmounted by standing figures, mounted horsemen, or heads. The heads, often completely flat, are distinguished by a great deal of simplicity and in most cases decorated with longitudinal bulges in relief. However, some of these urns were decorated only with anthropomorfic features depicting eyes, coiffures, nose etc. There are also representations of phalluses and breasts on the urns. The Bura appear to have been sedentary agriculturists who buried their dead in tall, oval-shaped urns. The urns were found laid on the ground upside down and close together, contained human bones, but above all entire skulls, with clothes, iron arrowheads, or offerings of cooked food for dead.
Fascinating phallic terracotta funerary vessel from Bura Asinda-Sikka necropolis are in good condition. Age-related wear, minor chip and abrasion. Rich deposits on interior and exterior. Size approx. 17,2cm x 17,3cm x 14,5cm.
Provenance: Dutch private collection.
References and further reading:
Bura Funerary Urns: Niger Terracottas: An Interpretive Limbo?, Michelle Gilbert, African Arts, The MIT Press, Vol. 53, No.1, Spring 2020, pp. 66-75.
Earth and Ore: 2500 Years of African Art in Terra-cotta and Metal, Karl-Ferdinand Schädler, Panterra, January 1, 1997.
Un "Village des Morts" à Bura en Republique du Niger', Boube Gado, in J. Devisse (ed.), Vallées du Niger, Paris: Réunion des Musées Nationaux, 1993, pp. 365-74.
One Hundred Years of Archaeology in Niger, Anne C. Haour, Journal of World Prehistory, Vol.17. No.2, June 2003, pp. 181-234.
View full details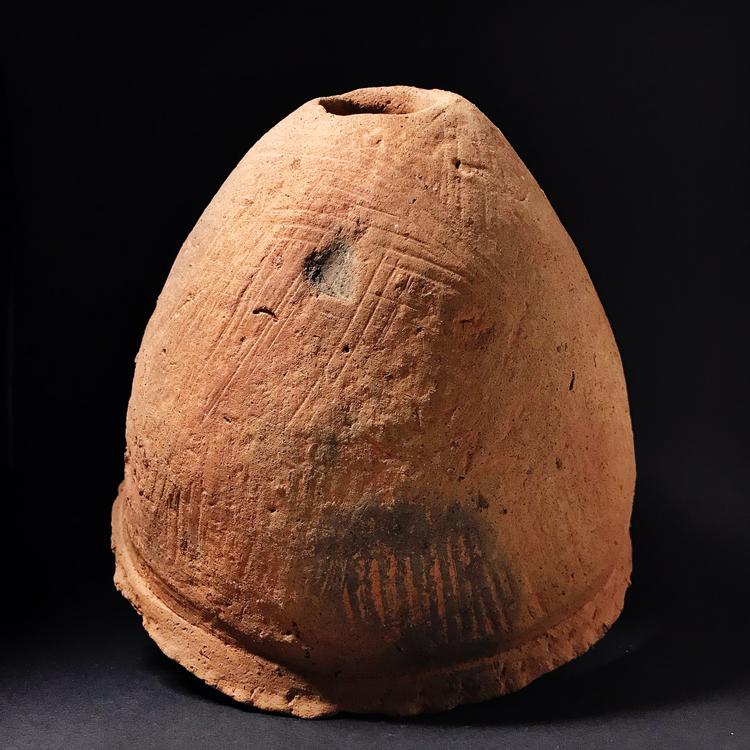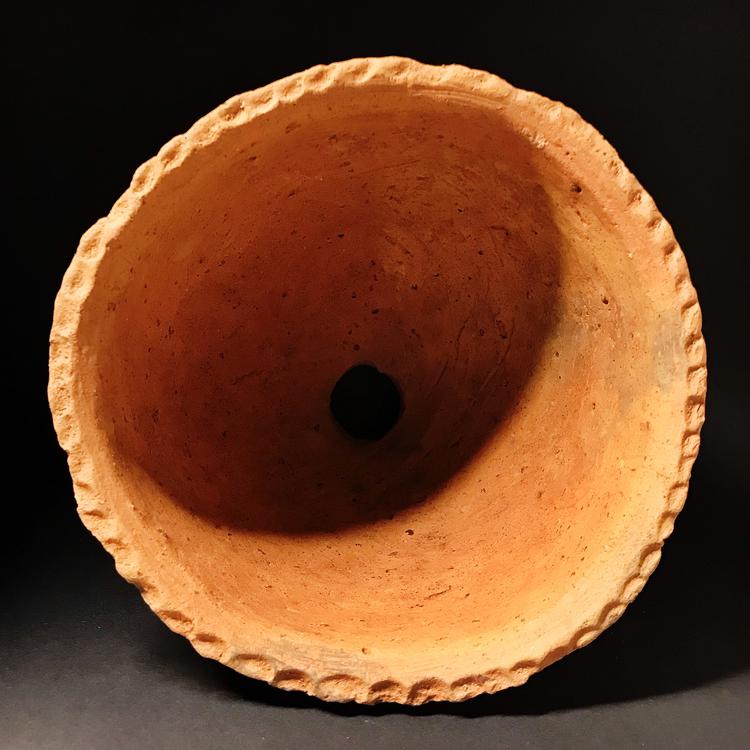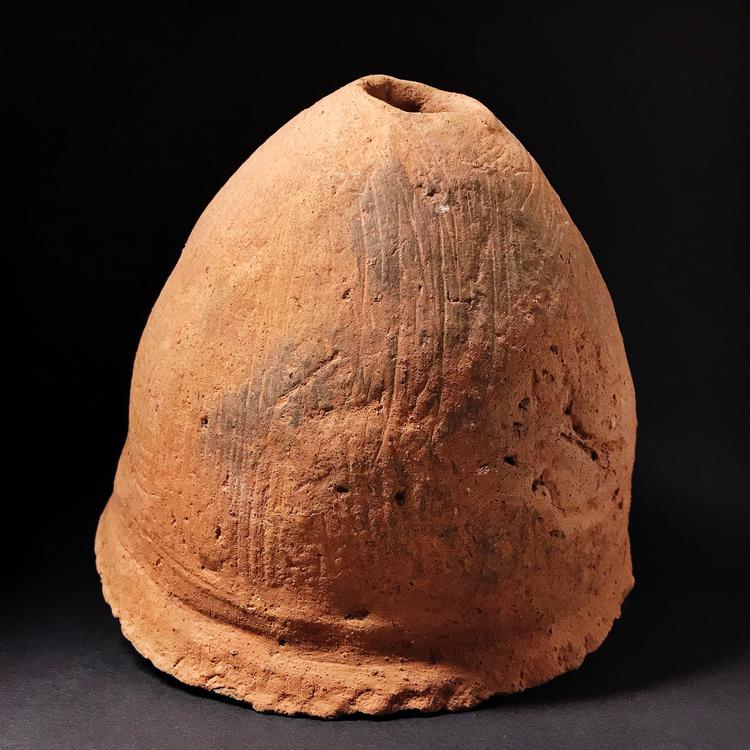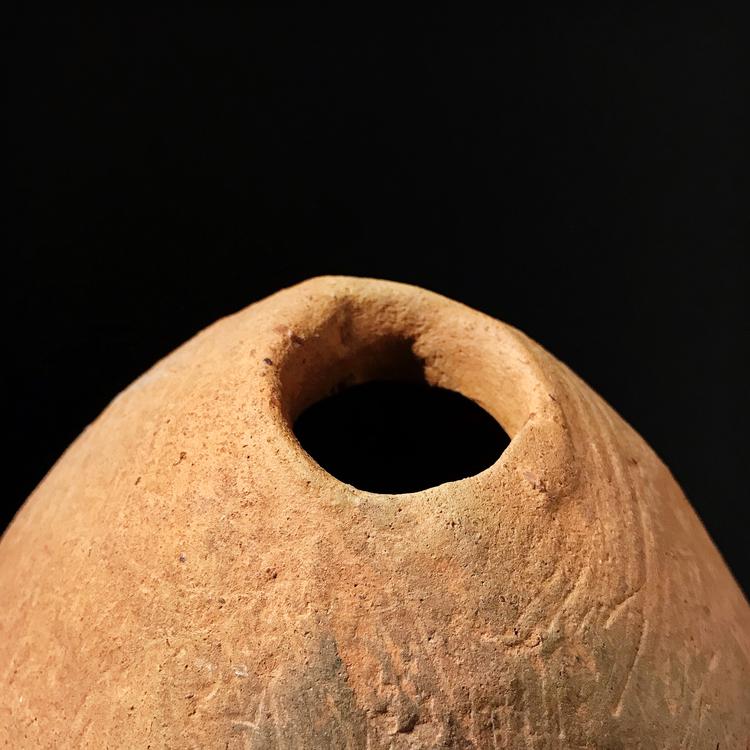 Shipping

The shipment will be prepared in the course of 3-5 days and dispatched via Posti Group Oyj or purchased item(s) can be picked up from our shop during the store's opening hours (Tarkk'ampujankatu 4, 00140, Helsinki, Finland). Within the Finland, all items are shipped via Posti Group Oyj unless otherwise requested. We pack the items carefully and mainly in recycled materials because we want to save nature. You will receive the tracking number for your items by e-mail.

Returns

Returns and exchange will be accepted within fourteen days (14) of receipt at the purchaser's cost to include freight and packaging. Items must be returned in the same condition as when they were shipped, and will not be accepted if damaged or altered in any way. Please inform us via email (info@gotanmaailma.fi) or by calling +358408408352 before sending. We do not accept returns more than 14 days after delivery.