Regular price
Sale price
$248.00
Unit price
per
Sale
Sold out
Share
Mandalay period, 19th century, Mandalay, 

Burma (Myanmar).

Beautifully patinated bronze Shakyamuni Buddha from Burma. Small-sized Mandalay style Buddha is seated in vajraparyankasana on a simple oval plinth, wearing plain monk's robe with right shoulder has been left bare, the monastic outer robe (saghati) flows over his left shoulder in elegant folds. His right hand gesturing to the earth in the bhumisparsamudra position. The posture, known as "calling the earth to witness", symbolizes the Buddha's enlightenment under the bodhi tree, when he summoned the earth goddess, Sthavara, to bear witness to his attainment of enlightenment. The right hand, placed upon the right knee in earth-pressing mudra, and complemented by the left hand, which is held flat in the lap in dhyanamudra of meditation, symbolizes the union of method and wisdom, samasara and nirvana.


The head faces slightly forward, the eyes are half-closed and eyebrows and lines for the nose are all joined as one. The lips turn up slightly at the corners. The prominent elongated earlobes reflect back to the days before his enlightenment, when he wore heavy earrings as the Indian Prince Siddhartha. Hair consists of neat rows of peppercorns (shwebo) surmounted by a voluminous usnisha.

Good condition. Gorgeous deep dark patina. Age-related wear, corrosion and green oxidization. Traces of coloured lacquer. Size approx. 8,0cm x 6,8cm x 5,2cm. 
View full details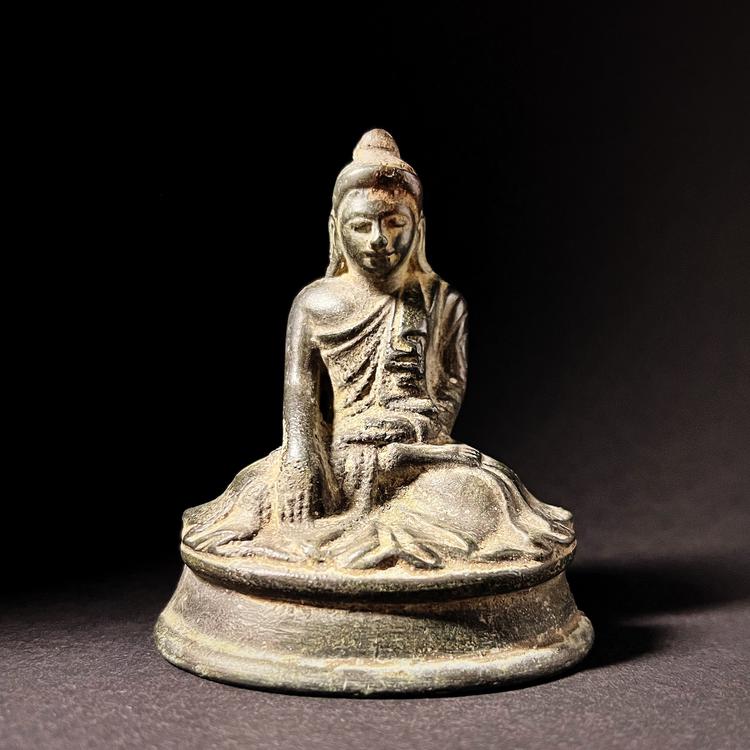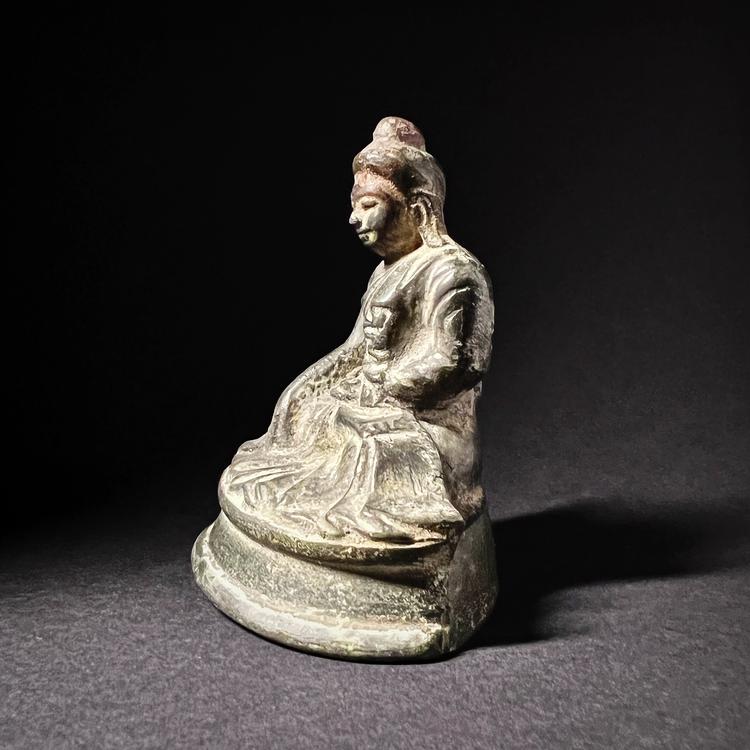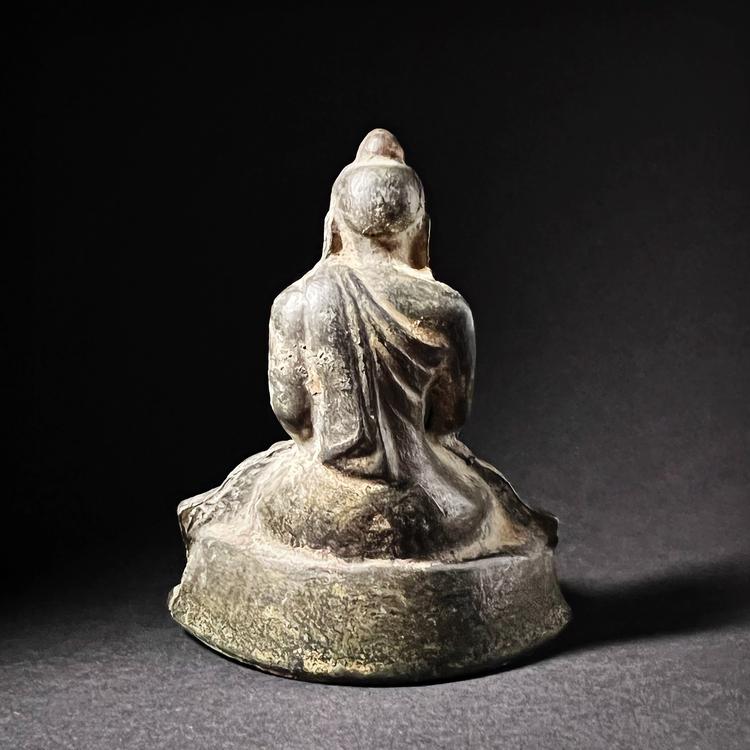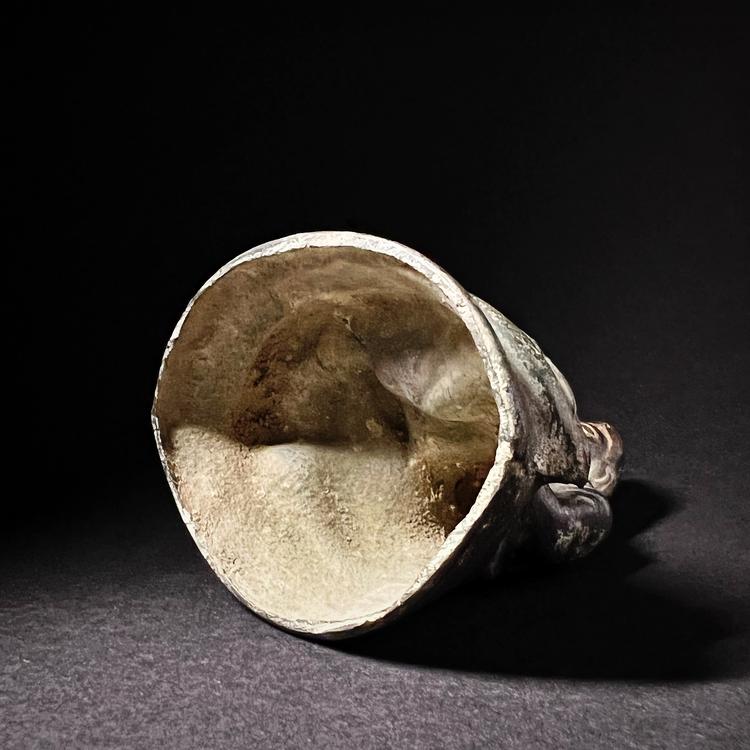 Shipping

The shipment will be prepared in the course of 3-5 days and dispatched via Posti Group Oyj or purchased item(s) can be picked up from our shop during the store's opening hours (Tarkk'ampujankatu 4, 00140, Helsinki, Finland). Within the Finland, all items are shipped via Posti Group Oyj unless otherwise requested. We pack the items carefully and mainly in recycled materials because we want to save nature. You will receive the tracking number for your items by e-mail.

Returns

Returns and exchange will be accepted within fourteen days (14) of receipt at the purchaser's cost to include freight and packaging. Items must be returned in the same condition as when they were shipped, and will not be accepted if damaged or altered in any way. Please inform us via email (info@gotanmaailma.fi) or by calling +358408408352 before sending. We do not accept returns more than 14 days after delivery.