Regular price
Sale price
$66.00
Unit price
per
Sale
Sold out
Share
The Celts, c. 200BC-300AD, 
France.
Lovely ancient bronze clothing buckle. The Celts were a collection of tribes with origins in central Europe in the Late Bronze Age and through the Iron Age (c. 700 BC-400AD) that shared a similar language, religious beliefs, traditions and culture. Their tribes and groups eventually ranged from the British Isles and northern Spain to as far east as Transylvania, the Black Sea coasts, and Galatia in Anatolia and were in part absorbed into the Roman Empire as Britons, Gauls, Boii, Galatians, and Celtiberians. Across Europe, the Celts have been credited with many artistic innovations, including intricate stone carving and fine metalworking. Typical art objects include ornate cauldrons, sandstone or wooden human figures, bronze shields, gold torcs, fibulae, buckles, penannular brooches, and animal figurines to be used as votive offerings.
Beautiful Late Iron Age Celtic medium-sized bronze clothing buckle. Good condition. Intact. A lovely encrusted green patina. Age-related wear, corrosion and minimal dents. Dirt, soil and dust. Size approx. 3,6cm x 2,6cm x 0,7cm. 
Provenance: Dutch private collection
View full details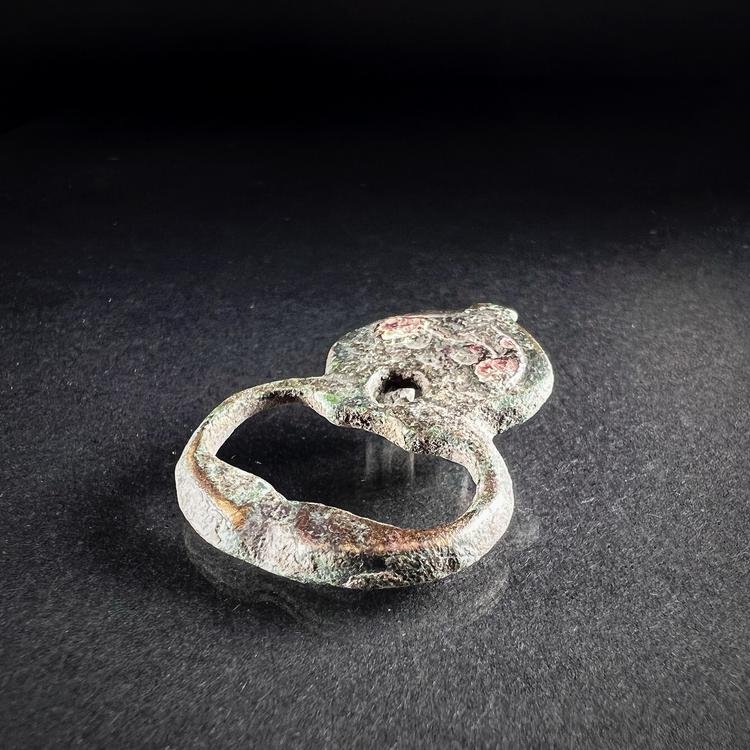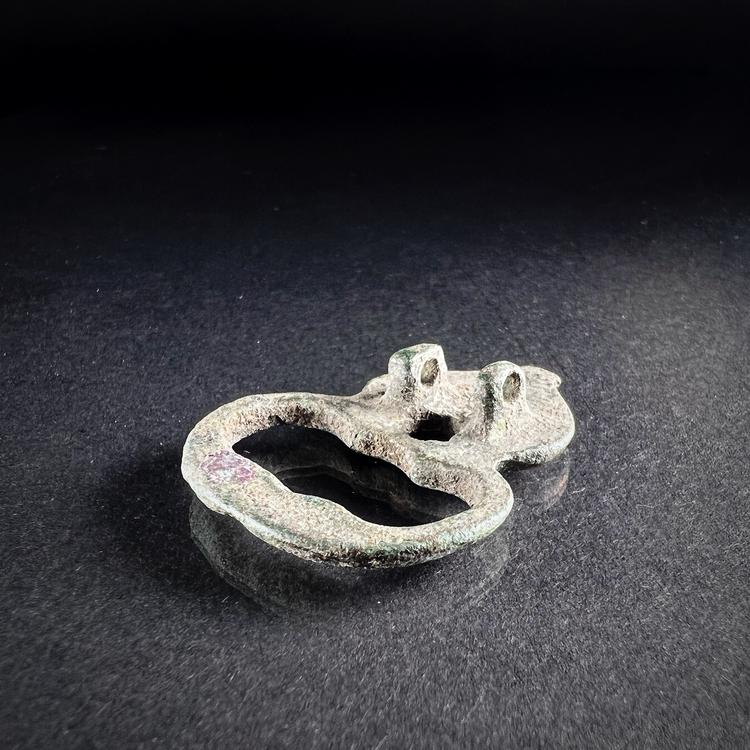 Shipping

The shipment will be prepared in the course of 3-5 days and dispatched via Posti Group Oyj or purchased item(s) can be picked up from our shop during the store's opening hours (Tarkk'ampujankatu 4, 00140, Helsinki, Finland). Within the Finland, all items are shipped via Posti Group Oyj unless otherwise requested. We pack the items carefully and mainly in recycled materials because we want to save nature. You will receive the tracking number for your items by e-mail.

Returns

Returns and exchange will be accepted within fourteen days (14) of receipt at the purchaser's cost to include freight and packaging. Items must be returned in the same condition as when they were shipped, and will not be accepted if damaged or altered in any way. Please inform us via email (info@gotanmaailma.fi) or by calling +358408408352 before sending. We do not accept returns more than 14 days after delivery.