Regular price
Sale price
$160.00
Unit price
per
Sale
Sold out
Share
Igbo people, mid. 20th century Nigeria, West Africa
Gorgeous old Igbo basket shaker. The Igbo people, natively called "Ndi Igbo" are the second largest group of people living in southern Nigeria. They are also one of the largest ethnic groups in Africa. Their traditional homeland straddles the Niger River in the south-east and is one of the most densely populated areas of the African continent. Traditional Igbo religion (Odinani) includes belief in a supreme god (called Chukwu or Chineke) who created the visible universe (Uwa). The creator can be approached through the minor gods include the feminine earth goddess (called Ala). She is associated with fertility. The Anyanwu (meaning the "eye of the sun") is the sun god who makes crops and trees grow. Igwe is the sky god, the source of rain. In addition Igbo believe that each person has their own personal god (Chi), which is credited for an individual's fortune or misfortune. Chi is believed to be a spiritual connection between an individual and the high god. There are also numerous other deities and spirits as well as a belief in ancestors who protect their living descendants. 
Finely constructed musical instrument "nyo". Primarily, the shakers are two kinds, basket (called nyo) and calabash (ishaka). The basket shaker has a piece of round calabash as the base, and the basket is woven and closed at the top. Before the top of the basket is closed, rattling materials, such as pebbles, bone pieces or seeds, are put into the basket. Basket shaker are in good condition. Age-related wear. Deep reddish brown color and gorgeous tanned patina. Size approx. 31,0cm x 21,0cm x 21,0cm.
Provenance: Finnish private collection
References and further reading:
Among the Ibos of Nigeria, G.T. Basden & John Ralph Willis, Seeley, Service. p. 216.
A History of African Societies to 1870, Elizabeth Isichei, Cambridge University Press, 1997, p. 512.
The Social Anthropology of Africa: An Introduction, M. Angulu Onwuejeogwu, Heinemann Educational Books Ltd. London, 1975, p. 179.
View full details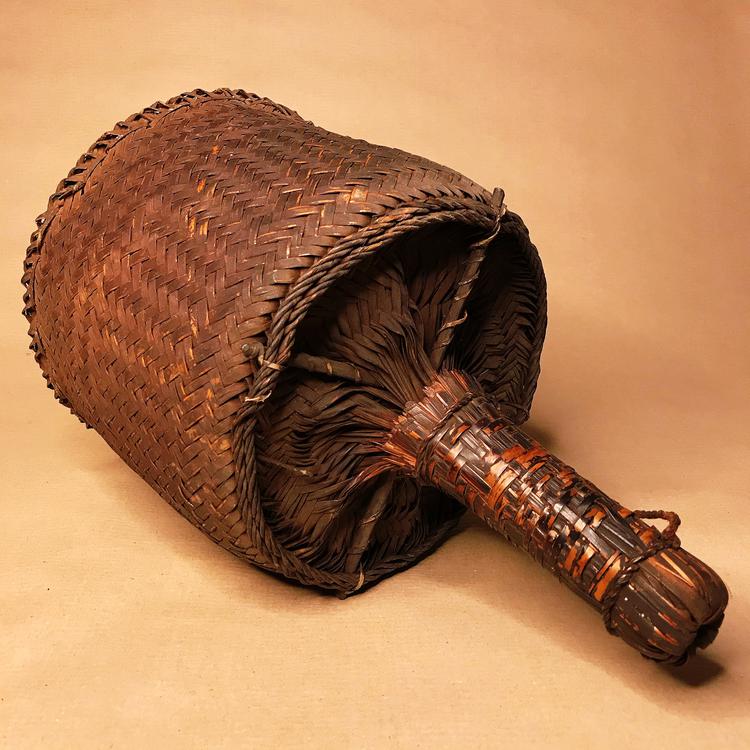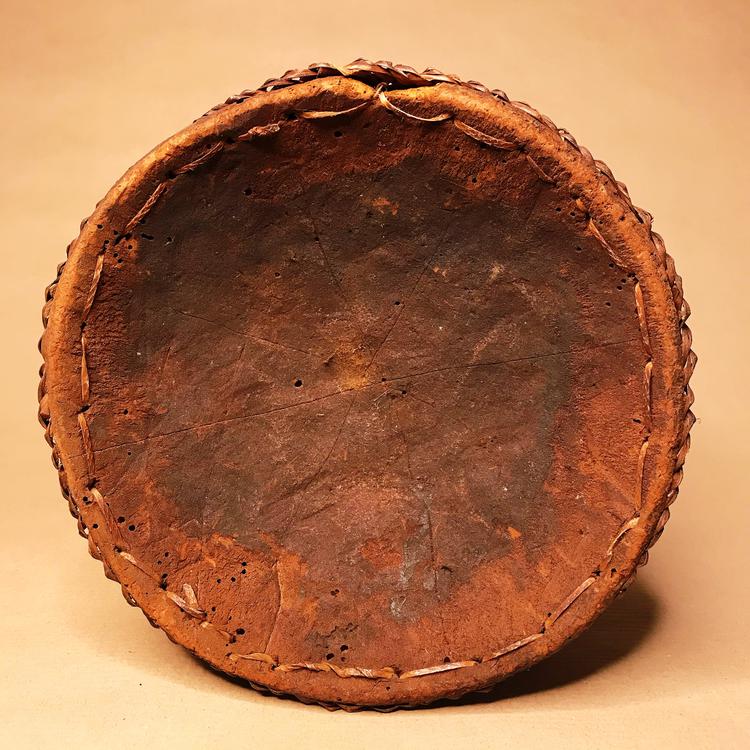 Shipping

The shipment will be prepared in the course of 3-5 days and dispatched via Posti Group Oyj or purchased item(s) can be picked up from our shop during the store's opening hours (Tarkk'ampujankatu 4, 00140, Helsinki, Finland). Within the Finland, all items are shipped via Posti Group Oyj unless otherwise requested. We pack the items carefully and mainly in recycled materials because we want to save nature. You will receive the tracking number for your items by e-mail.

Returns

Returns and exchange will be accepted within fourteen days (14) of receipt at the purchaser's cost to include freight and packaging. Items must be returned in the same condition as when they were shipped, and will not be accepted if damaged or altered in any way. Please inform us via email (info@gotanmaailma.fi) or by calling +358408408352 before sending. We do not accept returns more than 14 days after delivery.