Regular price
Sale price
$244.00
Unit price
per
Sale
Sold out
Share
Tikar people, mid. 20th century, Cameroon, Central Africa
Fascinating musical instrument. The Cameroon Grasslands is inhabited by a large number of related peoples. These peoples can be divided into three smaller subgroups: Bamum, Bamenda Tikar and Bamileke. Within these complexes there are numerous smaller ethnic groups. The Tikar is a blanket term used for several ethnic groups in Cameroon. The Tikar area is occupied by over 250, 000 people who speak different languages, but yet claim common ancestors. Politically, the area is divided into numerous small independent kingdoms and chiefdoms, whose powers are counterbalanced by male and female societes. There is also a single ethnic group called Tikar who live in on the Tikar Plain in Adamawa Region. The Tikar have elements of matrilinear and patrilinear descent. Tikars belief that during pregnancy the womans menstruation blood forms the parts of the fetus. This blood is said to form the skin, blood, flesh and most of the organs. The bones, brain, heart and teeth are believed to be formed from the father's sperm.
Finely constructed large double basket shaker. Thick handle are wrapped with facric strips. At each end of the handle there is a finely woven rattan sphere containing various rattling material: seed pots, bend crown caps, bone fragments, and small stones. Good condition. Age-related wear, minor fractures and cracks. Signs of use. Size approx. 56,0cm x 16,0cm. 
View full details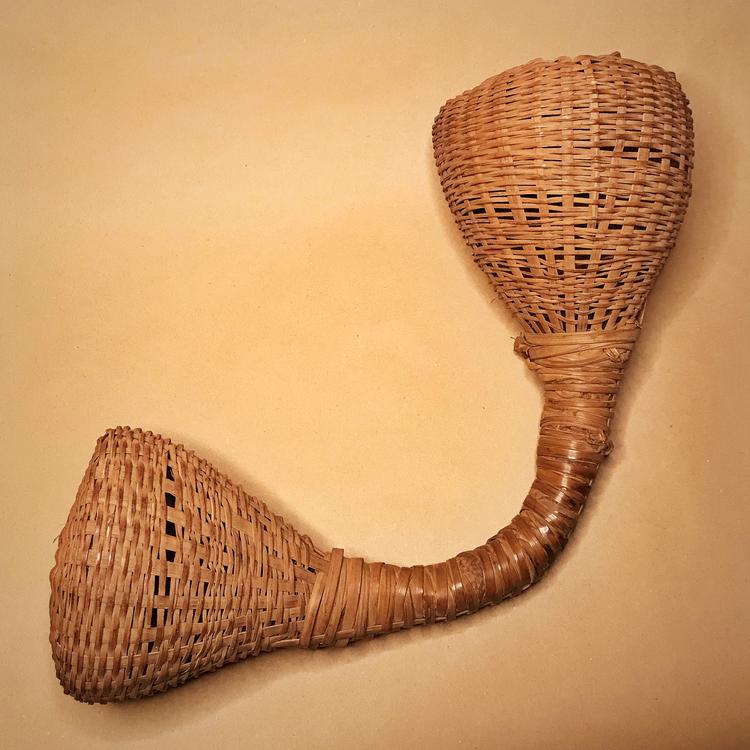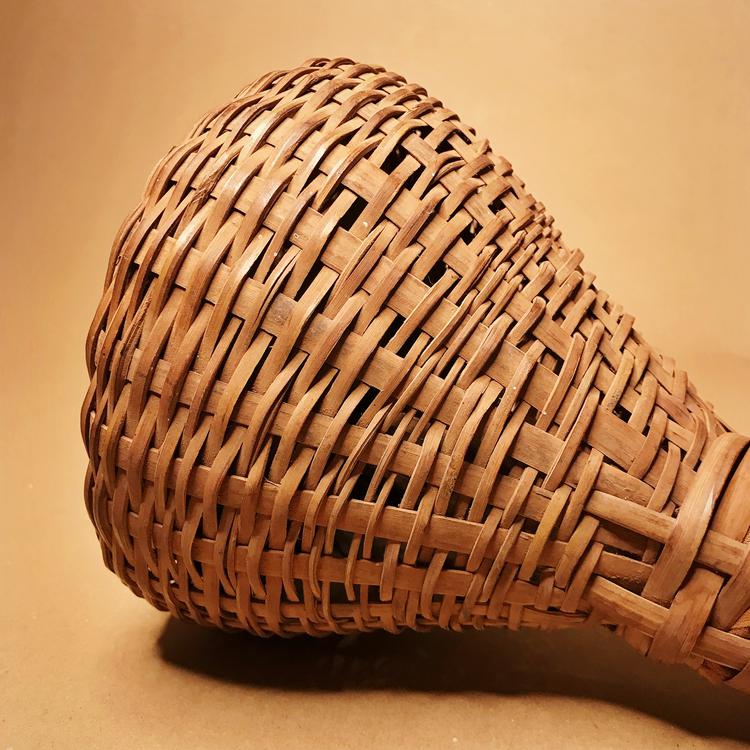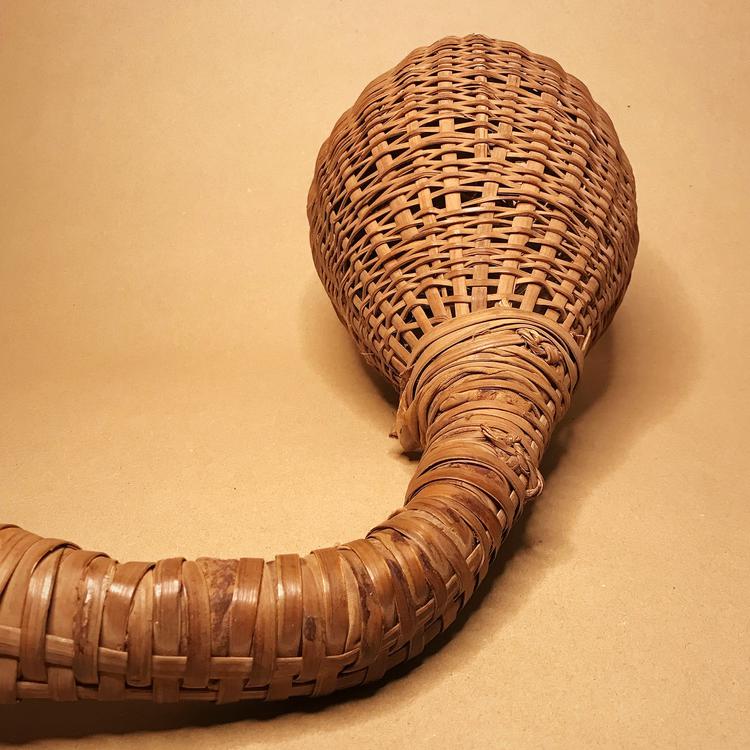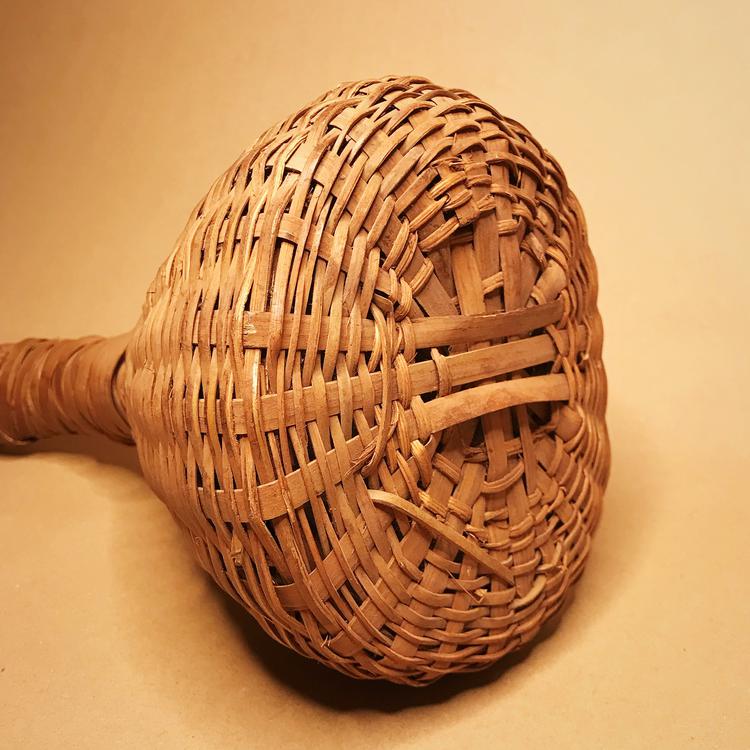 Shipping

The shipment will be prepared in the course of 3-5 days and dispatched via Posti Group Oyj or purchased item(s) can be picked up from our shop during the store's opening hours (Tarkk'ampujankatu 4, 00140, Helsinki, Finland). Within the Finland, all items are shipped via Posti Group Oyj unless otherwise requested. We pack the items carefully and mainly in recycled materials because we want to save nature. You will receive the tracking number for your items by e-mail.

Returns

Returns and exchange will be accepted within fourteen days (14) of receipt at the purchaser's cost to include freight and packaging. Items must be returned in the same condition as when they were shipped, and will not be accepted if damaged or altered in any way. Please inform us via email (info@gotanmaailma.fi) or by calling +358408408352 before sending. We do not accept returns more than 14 days after delivery.