Regular price
Sale price
$272.00
Unit price
per
Sale
Sold out
Share
Pre-Columbian era, Chancay culture, 1000-1470AD, Peru.

Magnificent hand-carved wooden weaving tool. The weaving sword (also called beater or batten), is a weaving tool designed to push the weft yarn securely into place. In small hand weaving such as band weaving and tablet weaving the beater may be combined with the shuttle into a single tool. The Chancay were a pre-Columbian archaeological civilization which developed between the valleys of Fortaleza, Pativilca, Supe, Huaura, Chancay, Chillón, Rimac and Lurin, on the central coast of Peru from c. 1000AD-1470AD. The major artistic achievement for which the Chancay are know is their mastery of textiles. Textiles were an essential form of symbolism to convey meaning, status, gender, wealth, and spirituality. Chancay weavers specialized particularly in delicate gauze work. They used an array of colours including yellows, browns, scarlet, white, blues and greens. In type of fabric used include llama wool, cotton, chiffon and feathers. The typically geometric designs also included drawings of plants, animals such as fish, cats, birds, monkey and dogs, as well as human figures. Canvases or gauzes were used primarily for religious and magical purposes. They were made for covering the head of the dead in the form of headdresses. In keeping with their burial customs, members of the Chancay society wrapped the corpses of their dead in many layers of cloth and buried them deep in the ground along with various goods. 
Extremely well-preserved weaving sword. Age-related minimal wear. Size approx. 28,0cm x 1,3cm x 0,5cm.
Provenance: From the estate of Paul Ragnar Wedendal Sr. & Paul Wedendal Jr. Collected in the 1940's to 1950's.
View full details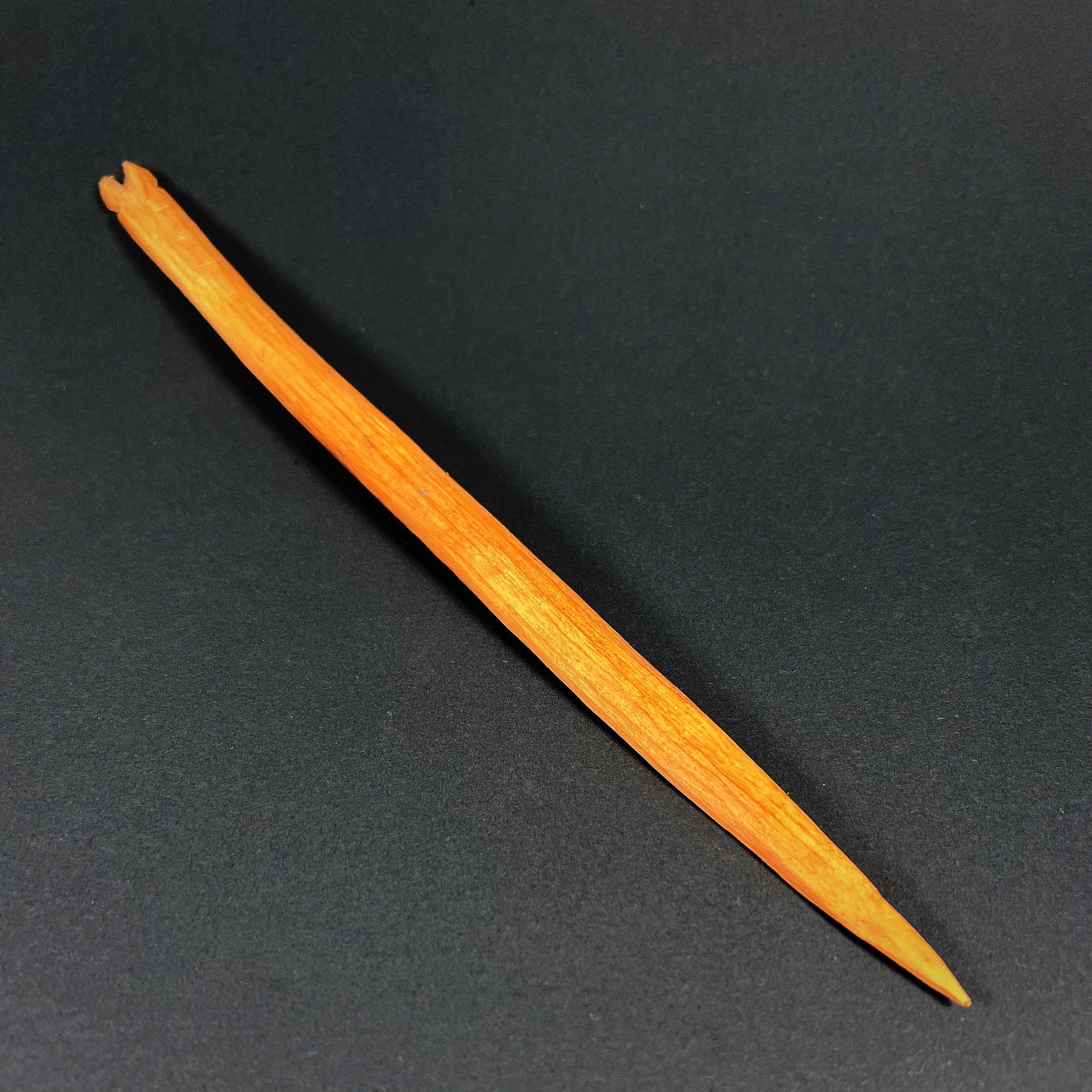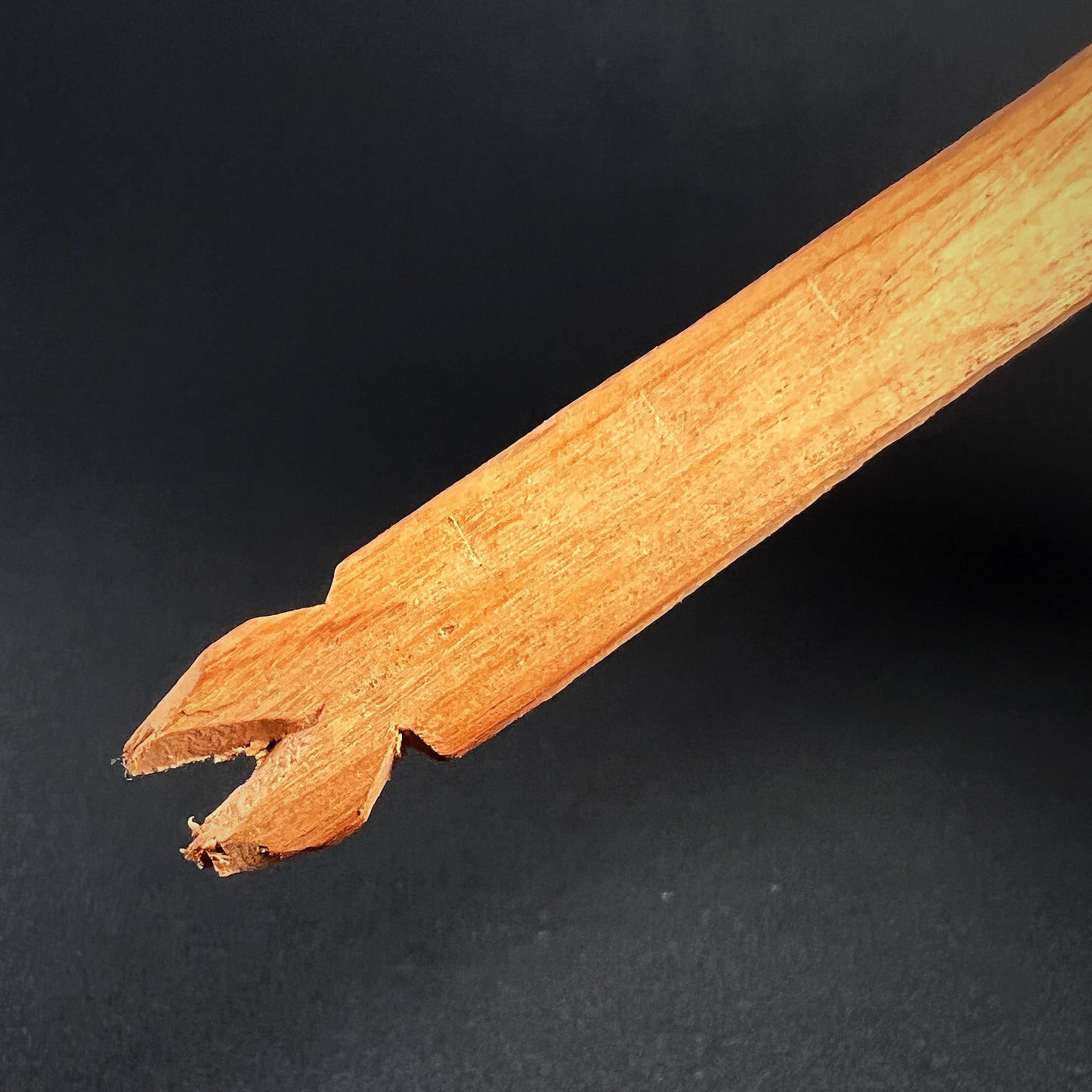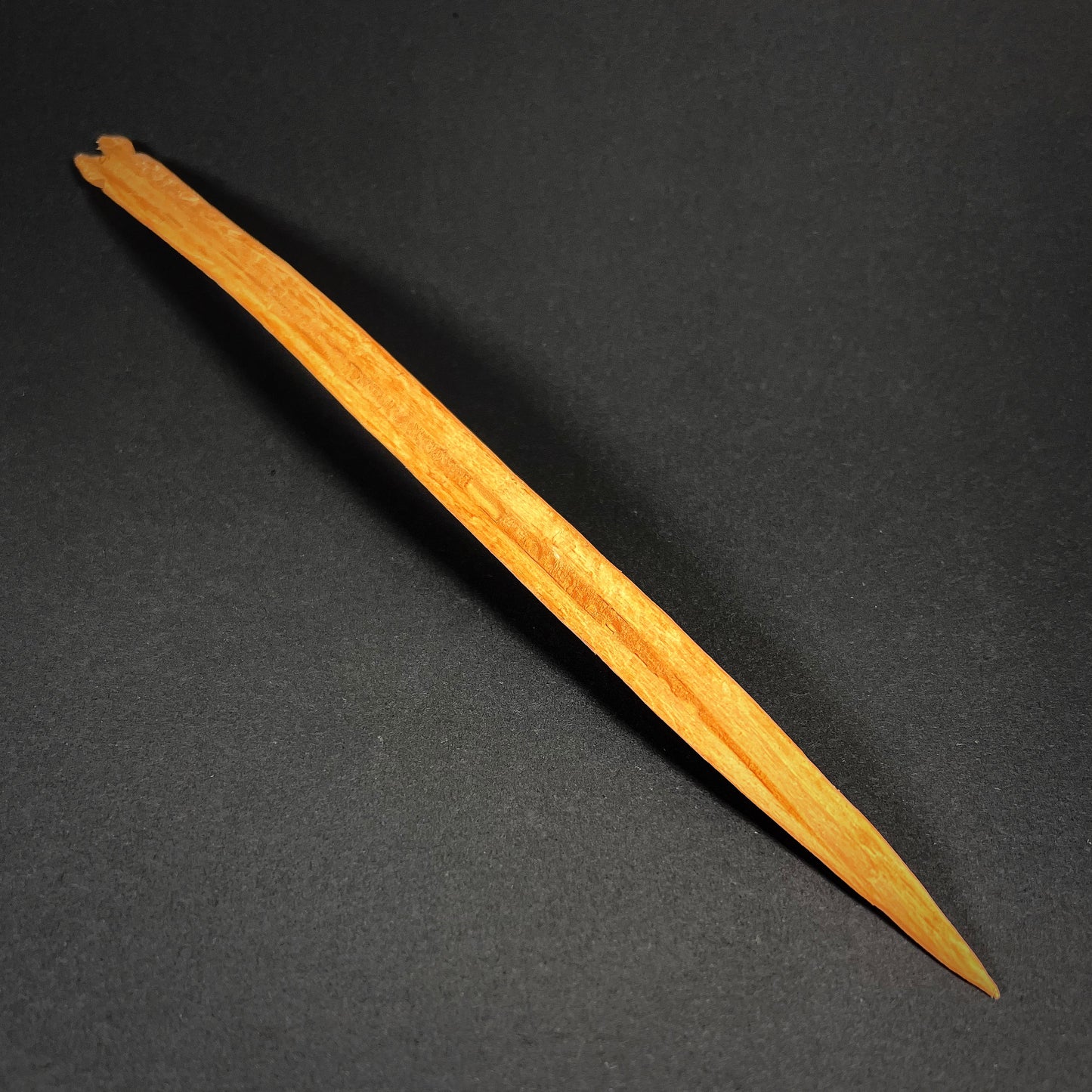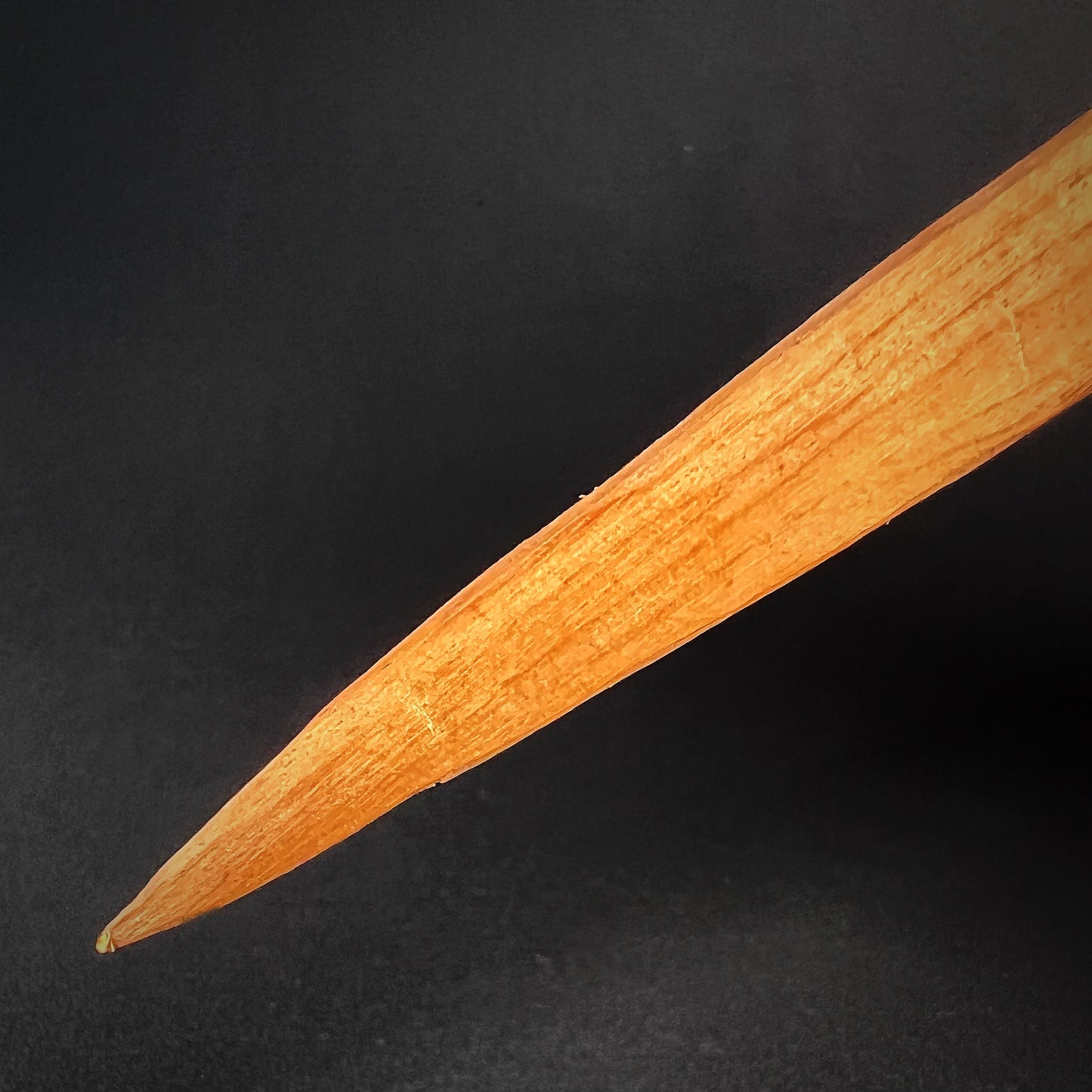 Shipping

The shipment will be prepared in the course of 3-5 days and dispatched via Posti Group Oyj or purchased item(s) can be picked up from our shop during the store's opening hours (Tarkk'ampujankatu 4, 00140, Helsinki, Finland). Within the Finland, all items are shipped via Posti Group Oyj unless otherwise requested. We pack the items carefully and mainly in recycled materials because we want to save nature. You will receive the tracking number for your items by e-mail.

Returns

Returns and exchange will be accepted within fourteen days (14) of receipt at the purchaser's cost to include freight and packaging. Items must be returned in the same condition as when they were shipped, and will not be accepted if damaged or altered in any way. Please inform us via email (info@gotanmaailma.fi) or by calling +358408408352 before sending. We do not accept returns more than 14 days after delivery.