Regular price
Sale price
$2,051.00
Unit price
per
Sale
Sold out
Share
Neolithic Period, late Yangshao or early Majiayao culture, c. 4000 - 2000 BC, China
Absolutely stunning, sizeable hand-built thin-walled pottery jar with typical form, consisting of a large bulbous body, flaring neck and three applied strap-handles spaced equidistantly around the midsection. The buffware body is decorated with applied black pigment that forms drooping rungs between the handles and shoulders, broad zigzags with bow-like motifs and linear designs. Vessels like these were perhaps used for storing large volums of rice, for beer brewing or were even used as burial urns. A beautiful form of pottery at an early period in human history. 
The Neolithic period, or New Stone Age (xin shiqi shidai) is characterized by beginning of a settled human lifestryle. In China, this period began around around 8000 BC and lasted until 1700 BC. It is traditionally believed that Chinese civilization first emerged along the Yellow River and then spread to other parts of China. However, recent archaeological evidence suggests that a number of distict cultures developed simultaneously across China, and as in other areas of the world, Neolithic settlements grew up all along the main river systems. The Yangshao culture refers to a Neolithic community found along the middle stretch of the Yellow River from Gansu Province to Hainan Province, which existed from 5000 BC to 3000 BC, is considered the cradle of Chinese civilization. The Majiayao culture was comprised of a group of Neolithic communities who lived primarily in the upper Yellow River region in eastern Gansu, eastern Qinghai, and northern Sichuan, China. Periods of Majiayao culture included Majiayao (c. 3100-2700 BC), Banshan (c. 2600-2300 BC) and Machang (c. 2200-2000 BC). 
Mesmerizing ancient pottery vessel are in excellent condition. Intact. No cracks, fractures or chips. Gorgeous patina. Age-related wear and minor abrasion with fading to areas of pigmentation. Earthen deposits. Size approx. 33,5cm x 28,0cm x 28,0cm. 
References and further reading:
Form Follows Function: The Story of Chinese Neolithic Pottery, Edie Hu, Sothebys, May 18, 2022. (www.sothebys.com/en/articles/form-follows-function-the-story-of-chinese-neolithic-pottery)
The Pottery Age: An Appreciation of Neolithic Ceramics from China Circa 7000 BC - Circa 1000 BC, Ronald W. Longsdorf, CA Book Publishing, Hong Kong, 2020.
Old but Never Forgotten: Chinese Neolithic Pottery, Grace Funk, Bowers Museum, 21 July 2022. (https://www.bowers.org/index.php/collection/collection-blog/neolithic-chinese-vessel)
Department of Asian Art. Neolithic Period in China, In Heilbrunn Timeline of Art History. New York: The Metropolitan Museum of Art, 2000 -. Oct. 2004 (http://www.metmuseum.org/toah/hd/cneo/hd_cneo.htm)
The British Museum Book of Chinese Art, Rawson, Jessica, et al., London: British Museum Press, 1992.
"Chinese pottery", Encyclopedia Britannica, Jerome Silbergeld,  George Savage,  and Michael Sullivan, 6 Feb. 2014. (https://www.britannica.com/art/Chinese-pottery)
View full details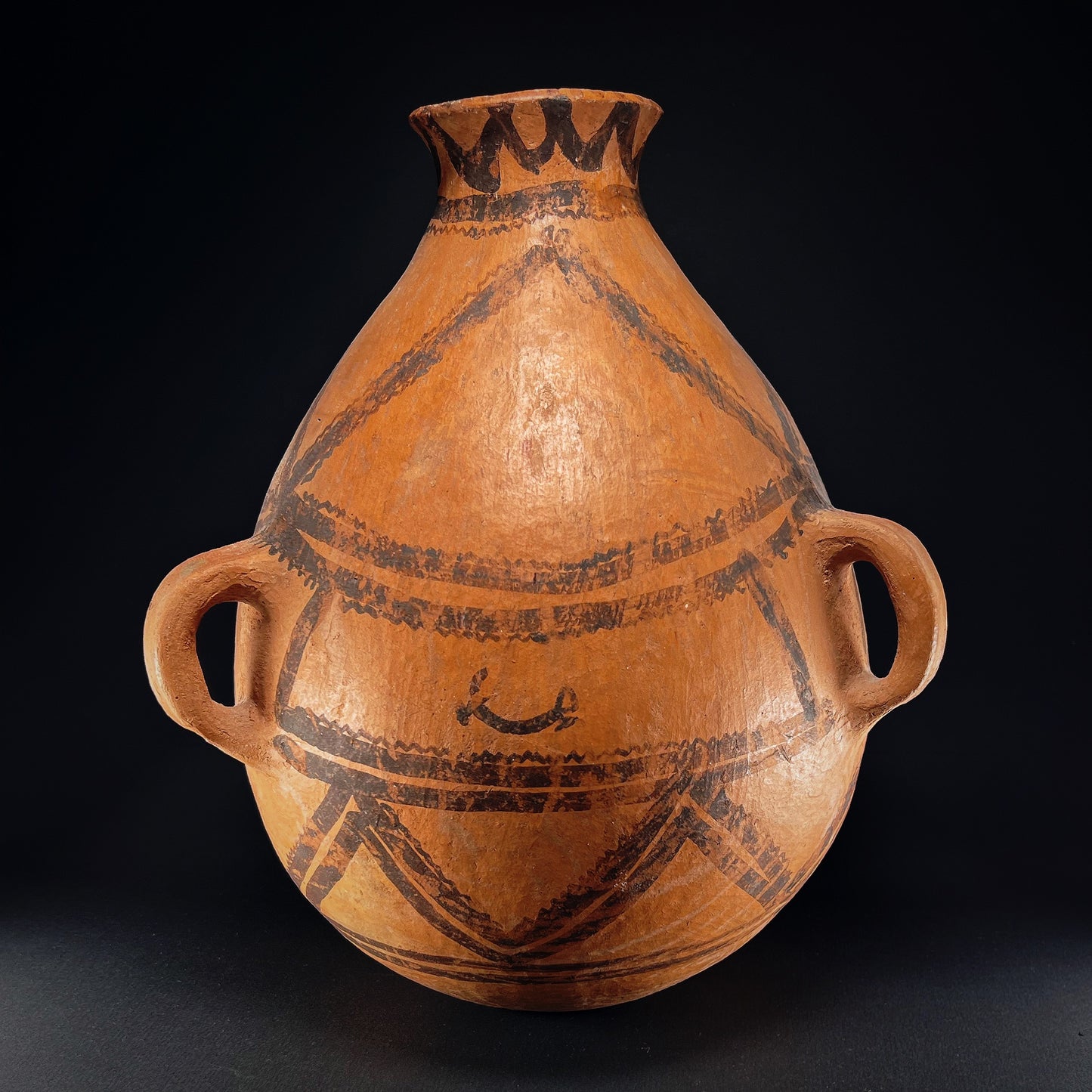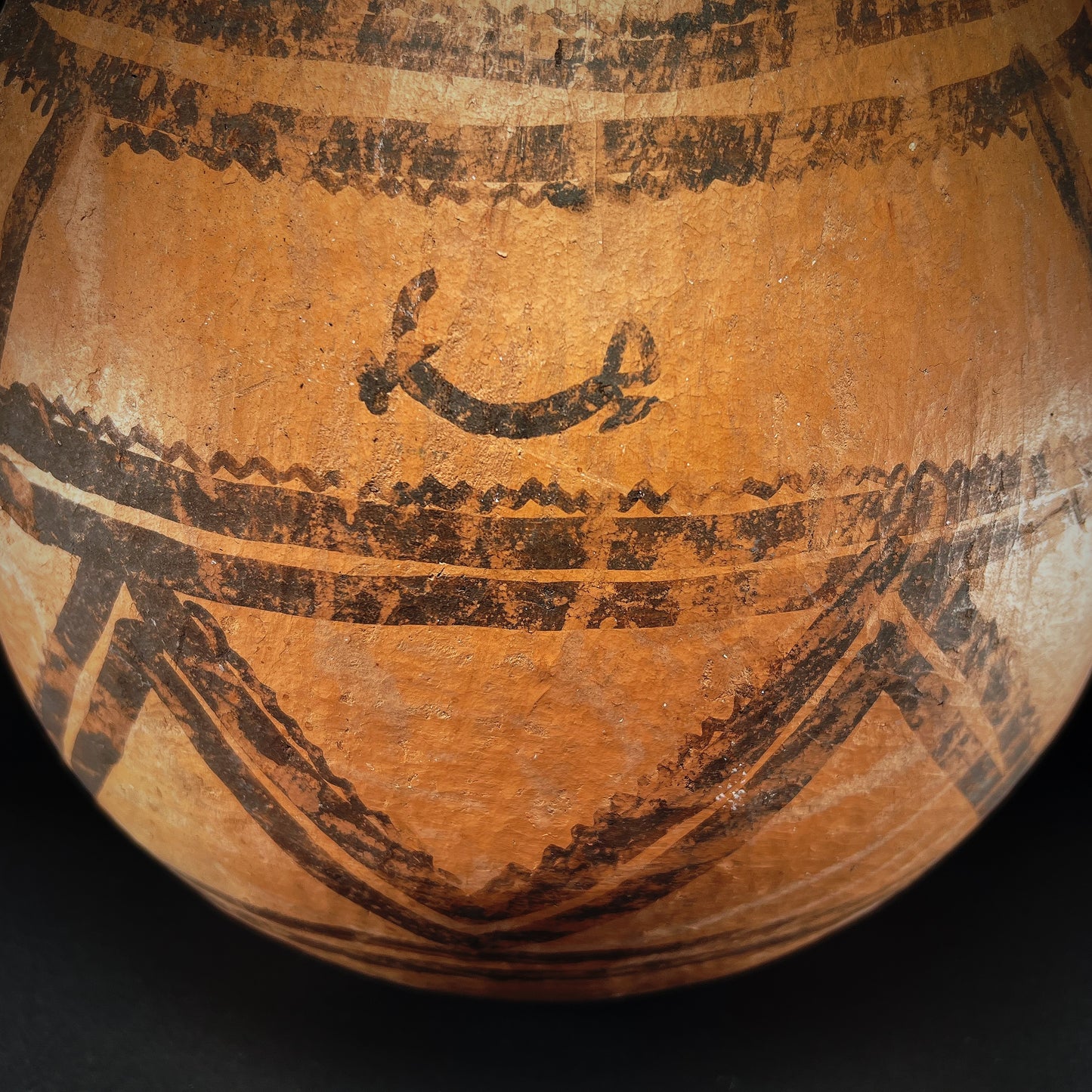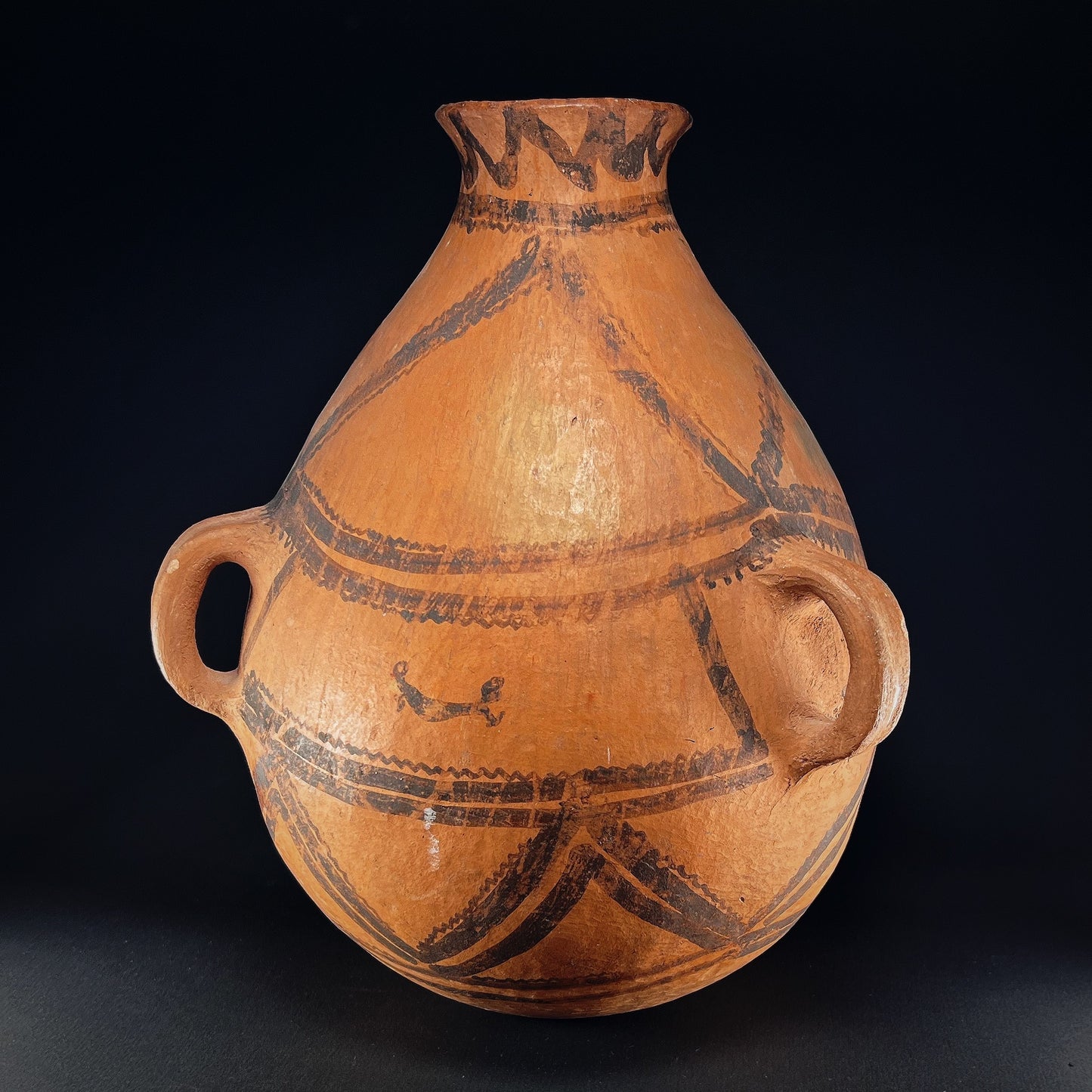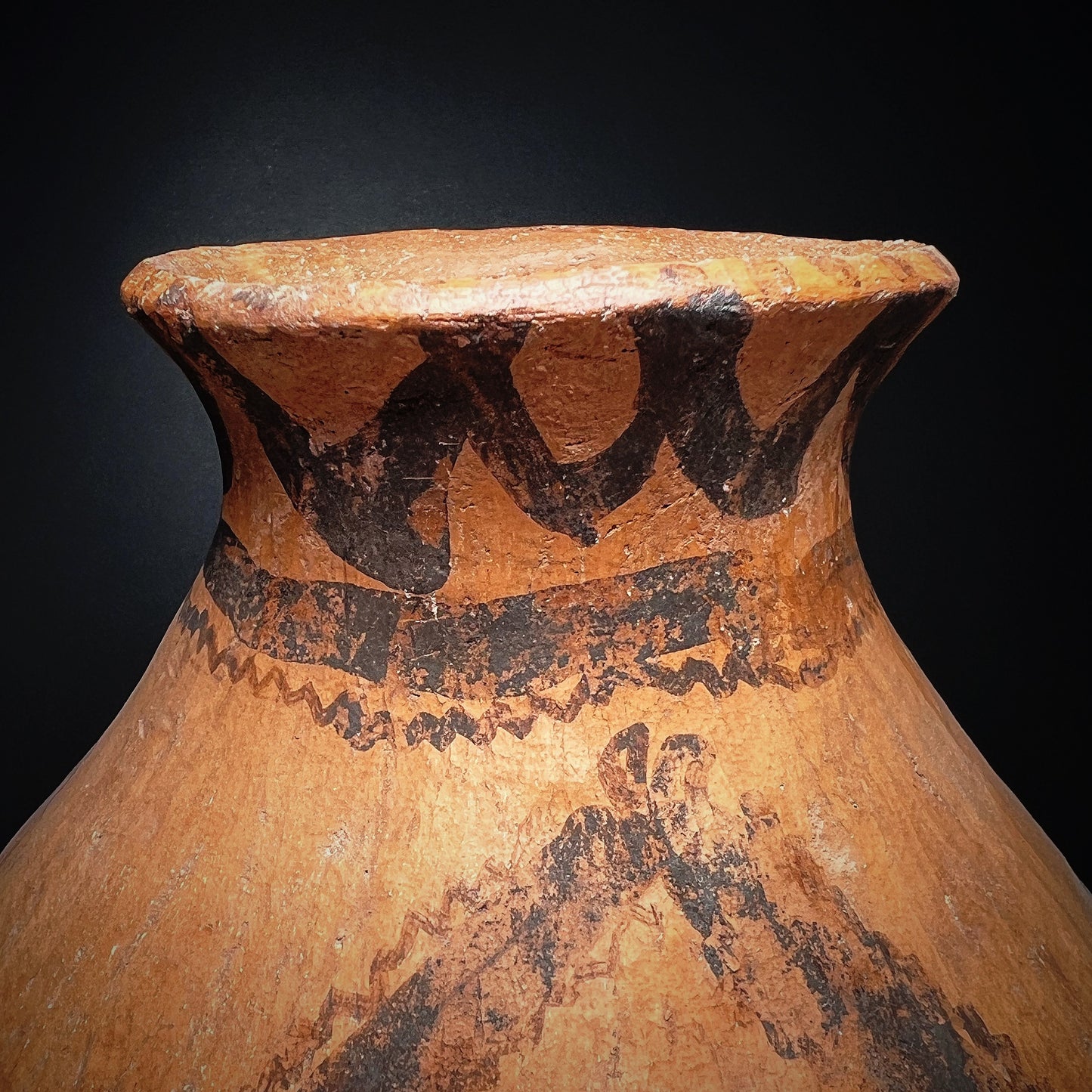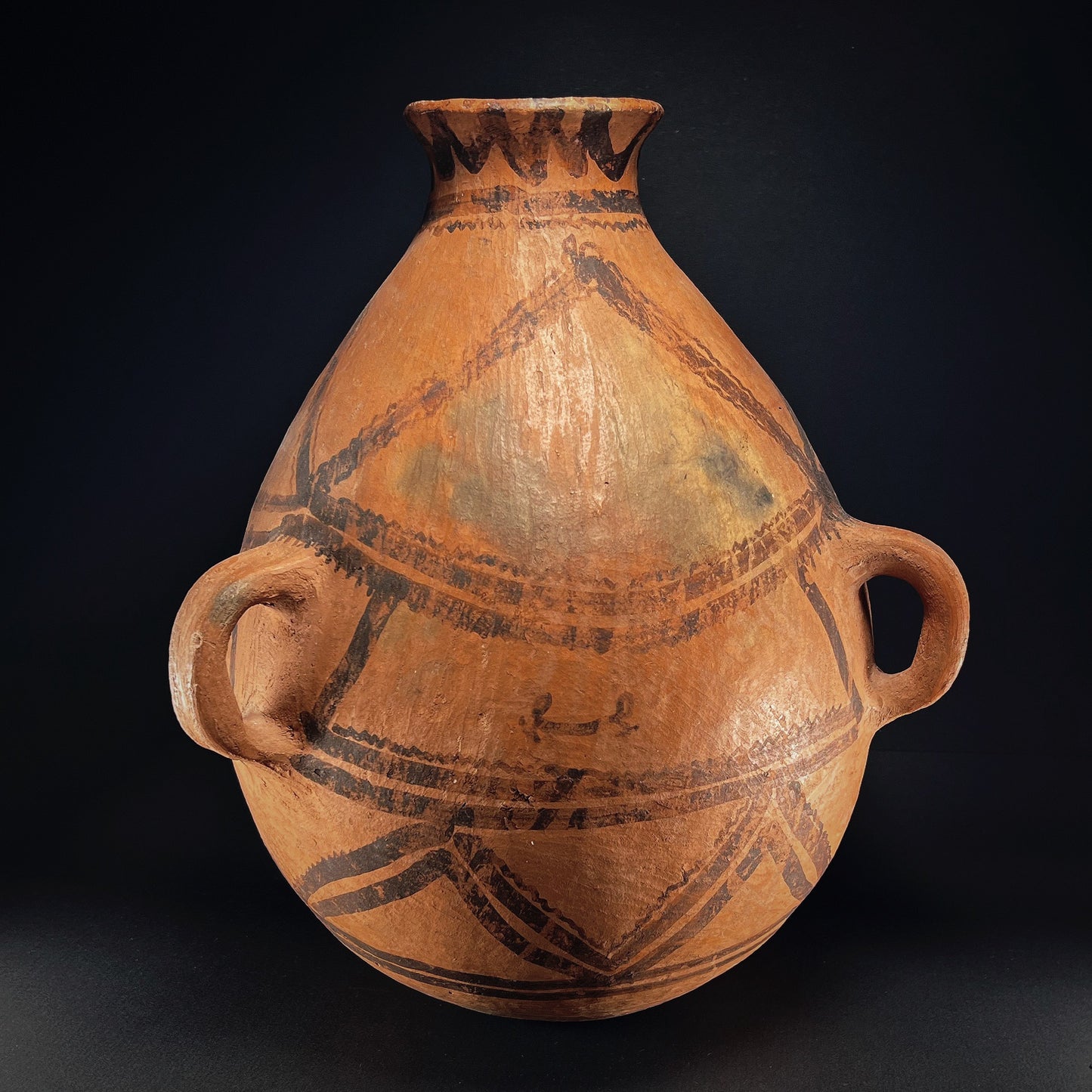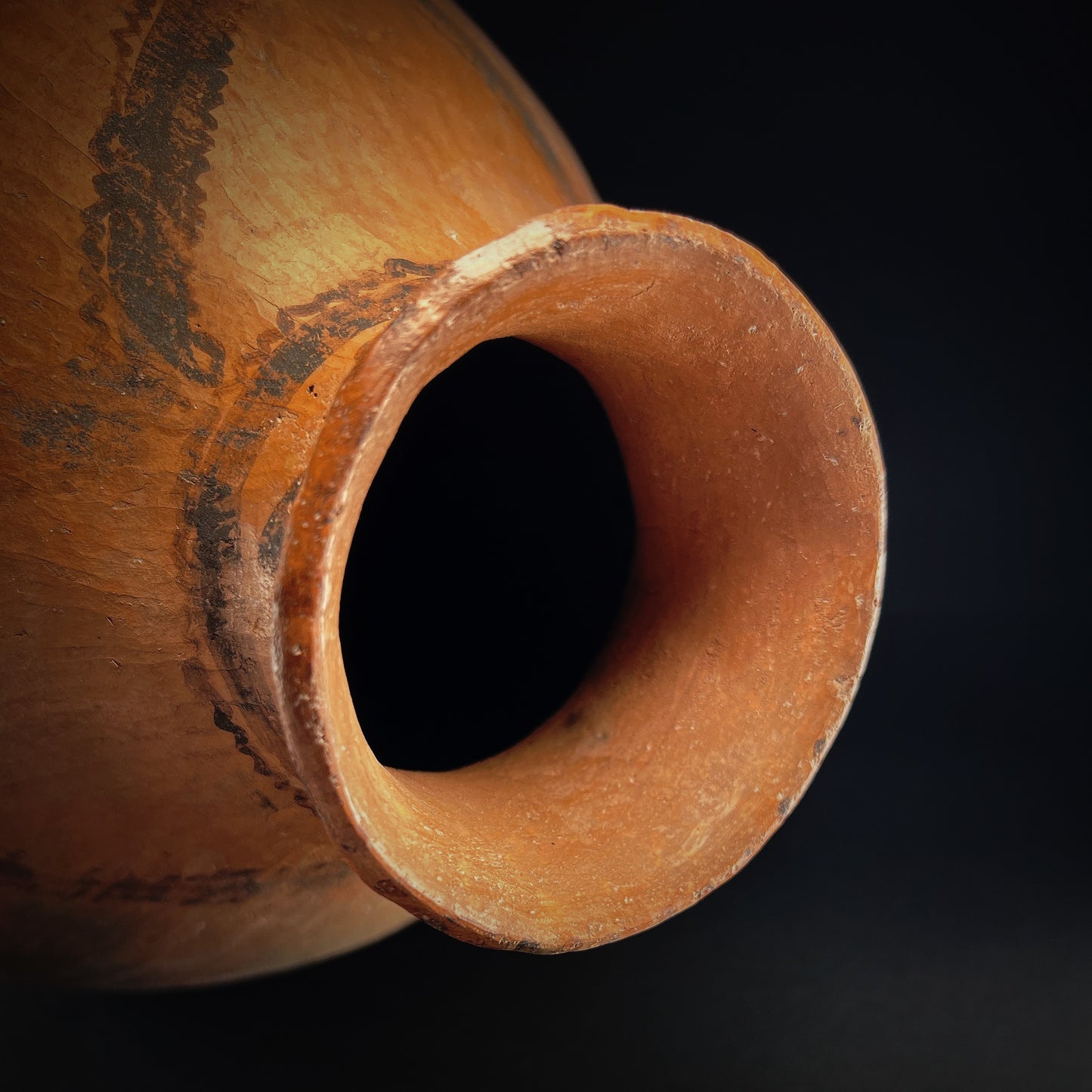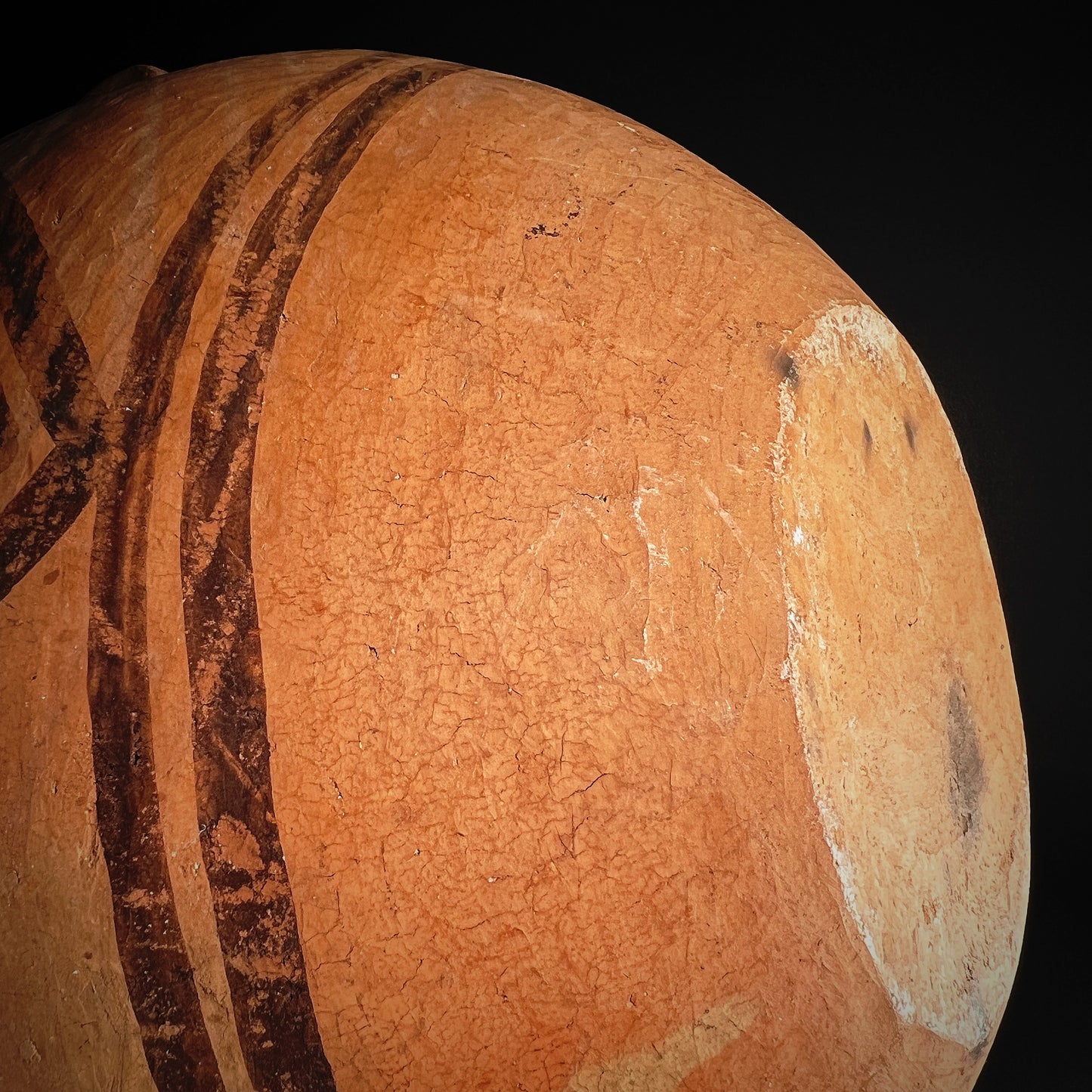 Shipping

The shipment will be prepared in the course of 3-5 days and dispatched via Posti Group Oyj or purchased item(s) can be picked up from our shop during the store's opening hours (Tarkk'ampujankatu 4, 00140, Helsinki, Finland). Within the Finland, all items are shipped via Posti Group Oyj unless otherwise requested. We pack the items carefully and mainly in recycled materials because we want to save nature. You will receive the tracking number for your items by e-mail.

Returns

Returns and exchange will be accepted within fourteen days (14) of receipt at the purchaser's cost to include freight and packaging. Items must be returned in the same condition as when they were shipped, and will not be accepted if damaged or altered in any way. Please inform us via email (info@gotanmaailma.fi) or by calling +358408408352 before sending. We do not accept returns more than 14 days after delivery.