Regular price
Sale price
$1,813.00
Unit price
per
Sale
Sold out
Share
The Ertebølle culture 
c. 5400-3950 BC 
or Funnelbeaker culture, c. 4100-2800 BC,
 Denmark
Magnificent and extremely rare late Mesolithic or early Neolithic period pottery vessel are bog found artefact from Denmark. Squat round-bodied jar with a slightly corseted neck, an flanged, outward-turning rim and one strap handle set close to the body of the jar. The Ertebølle (also known as Ertebolle or Ellerbek) culture was a Mesolithic culture that flourished in the area around the Limfjord in Northern Jutland from around 5400 to 3950 BC and was replaced the earlier Maglemosian (9000-6400 BC) and Kongemosen culture (6400-5400 BC). The Ertebølle population settled on headlands, near or on beaches, islands and along rivers and bays away from the dense forests. The Ertebølle people mainly lived from fishing, hunting, and gathering.
The Ertebølle hunters most visible remnants are the huge shell heaps that are called kitchen middens, which primarily consist of shells of oysters, picked up from that time colossal oyster beds in the many shallow fjords and straits. The Ertebølle people were masters of inland waters, which they traversed in paddled dugouts. The flint industry evolved a high and unified standard with small and flake axes, adzes, knives, burins, chisels, scrapers, blades and arrow heads. However, tools of many materials were in use, such as wood prongs and points, antler parts, and carved bone tools. Pottery was manufactured from native clays tempered with sand, crushed stone and organic material. The pots was built by coiling and fired in a bonfire kiln or the open bed of hot coals. Two main types are found, a beaker and a lamp. The beaker is a globular pot narrowing at the neck, with a flanged, outward-turning rim. Late in the period technique and decoration became slightly more varied and sophisticated. Simple handles were sometimes added and the rims may turn in instead of out. The Ertebølle culture is also known for its unique burial customs, which included cremation and the placement of objects in graves. Shortly after 4100 BC the Ertebølle began to expand along the Baltic coast at least as for as Rugen. Shortly thereafter it was replaced by the Funnelbeaker culture
The Funnelbeaker culture (c. 4100 - 2800 BC) marks the beginning of agriculture and animal husbandry in Denmark, but there were also hunting and fishing. The kitchen middens from the Ertebølle period continued to grow well into the Neolithic period, indicating that some of the old hunters continued their traditional life as hunters and gatherers without regard to the new times. Wooded areas were partly cleared, burnt and replaced with fields of agricultural crops (primitive einkorn, emmer, dwarf wheat and barley). Pigs, cattle, sheep and goats appeared as domesticated animals. People lived in long houses and buried their dead in megalith tombs such as dolmens and passage graves. The pottery of Neolithic period represents a giant leap forward compared to the Ertebølle culture's coarse vessels. They are much thinner, hand-built from local clay and decorated with fine modeling, stamping, incising, and impressing. The Funnelbeaker culture was followed by the Bronze Age.
Fantastic earthenware vessel are in excellent condition. Age-related minimal wear. Few minor fractures. Size approx. 16,0cm x 13,0cm x 9,7cm.
Provenance: Ex-museum collection from Denmark
References and further reading:
Europe's First Farmers – T. Douglas Price, University of Wisconsin, Madison, Cambridge University Press, 2000 (http://assets.cambridge.org/97805216/62031/ sample/9780521662031ws.pdf)
Inland Ertebølle Culture: the importance of aquatic resources and the freshwater reservoir effect in radiocarbon dates from pottery food crusts, Bente Philippsen & John Meadows, Internet Archaeology (doi:10.11141/ia.37.9)
The introduction of ceramics in the Ertebølle Culture, Karen Poulsen, Danish Journal of Archaeology, 2013 2, 146–163. (https://doi.org/10.1080/21662282.2013.904127)
Organic residue analysis of Early Neolithic 'bog pots' from Denmark demonstrates the processing of wild and domestic foodstuffs, Harry K. Robson, Hayley Saul, Valerie J. Steele, John Meadows, Poul Otto Nielsen, Anders Fischer, Carl P. Heron & Oliver E. Craig, Journal of Archaeological Science: Reports, Volume 36, 2021. (https://doi.org/10.1016/j.jasrep.2021.102829.)
View full details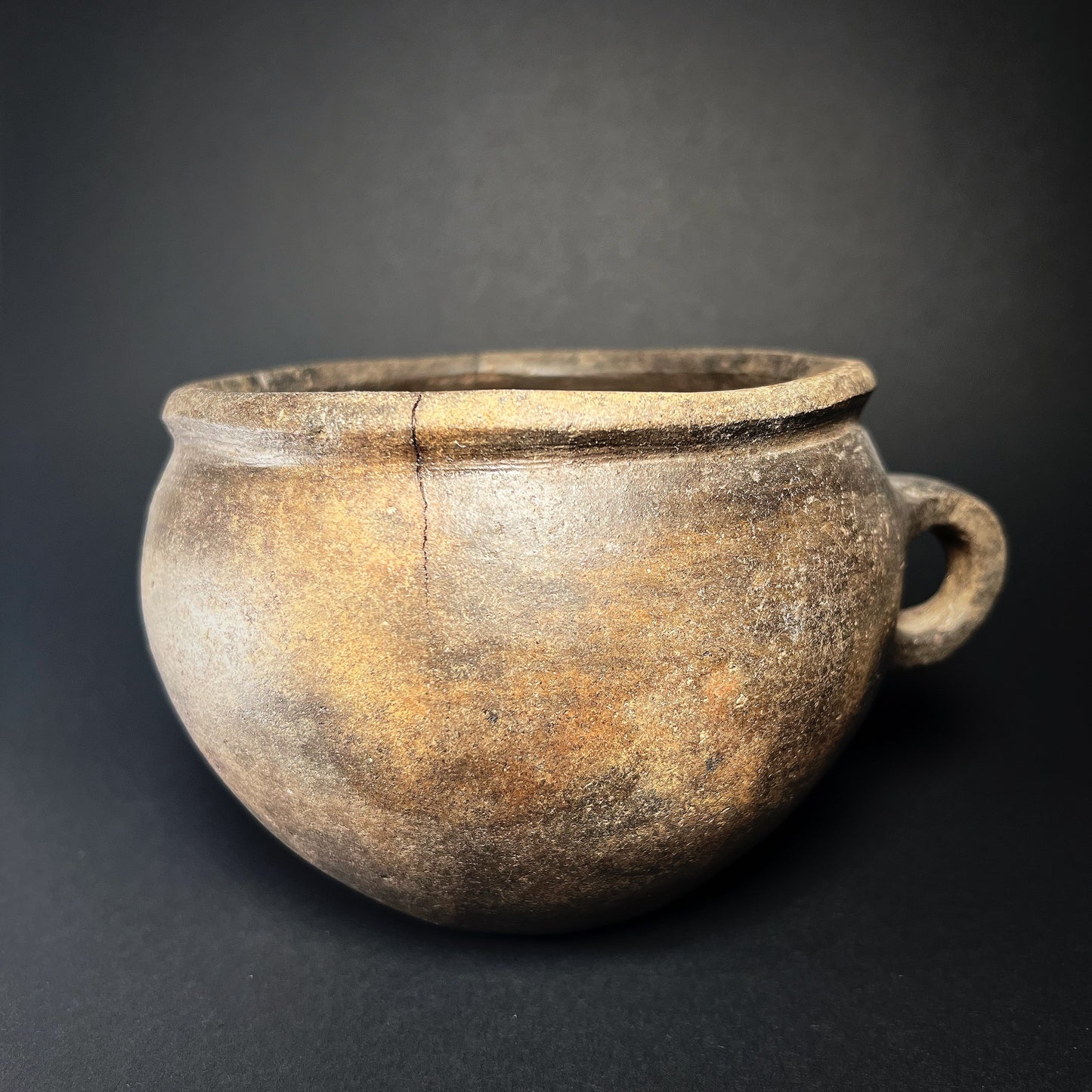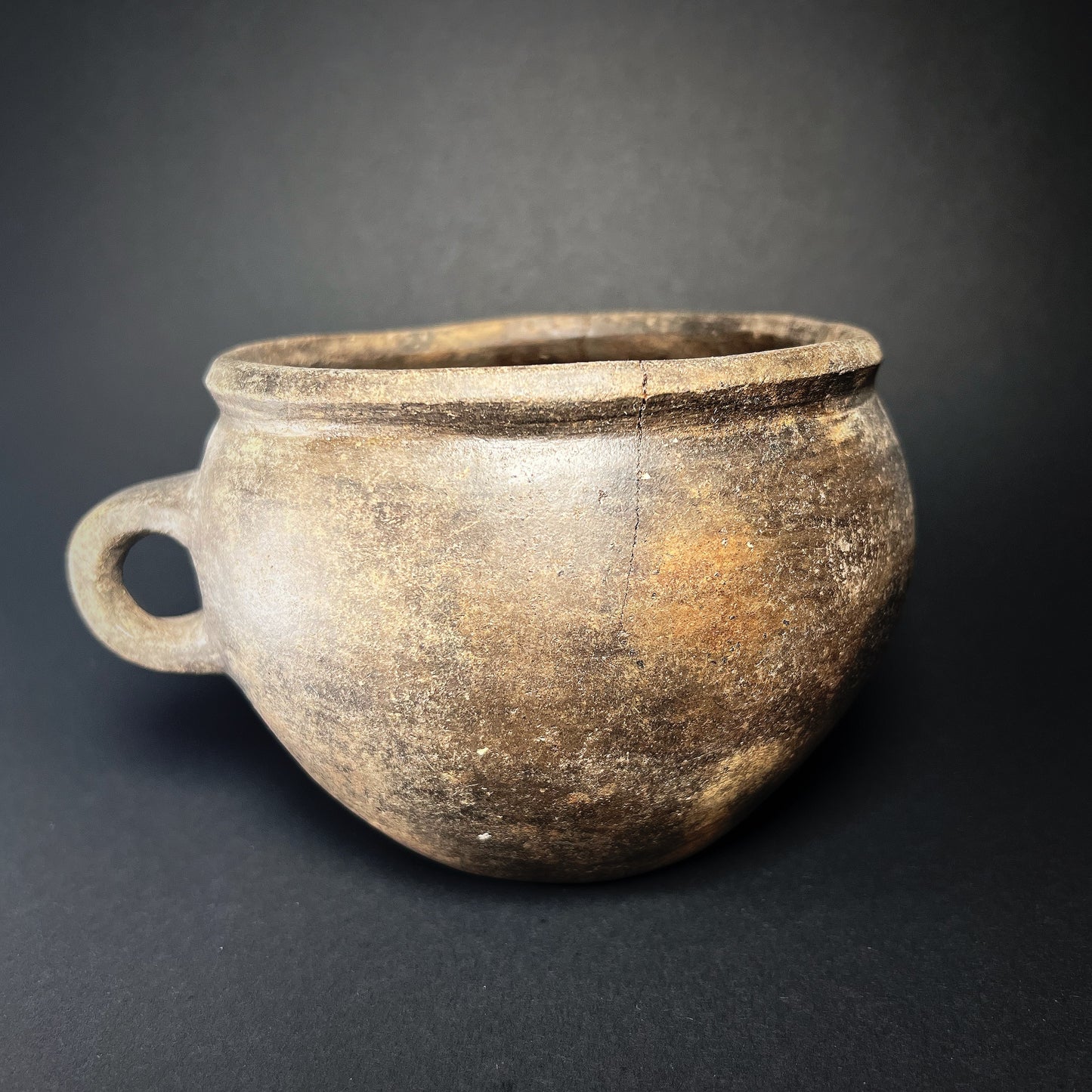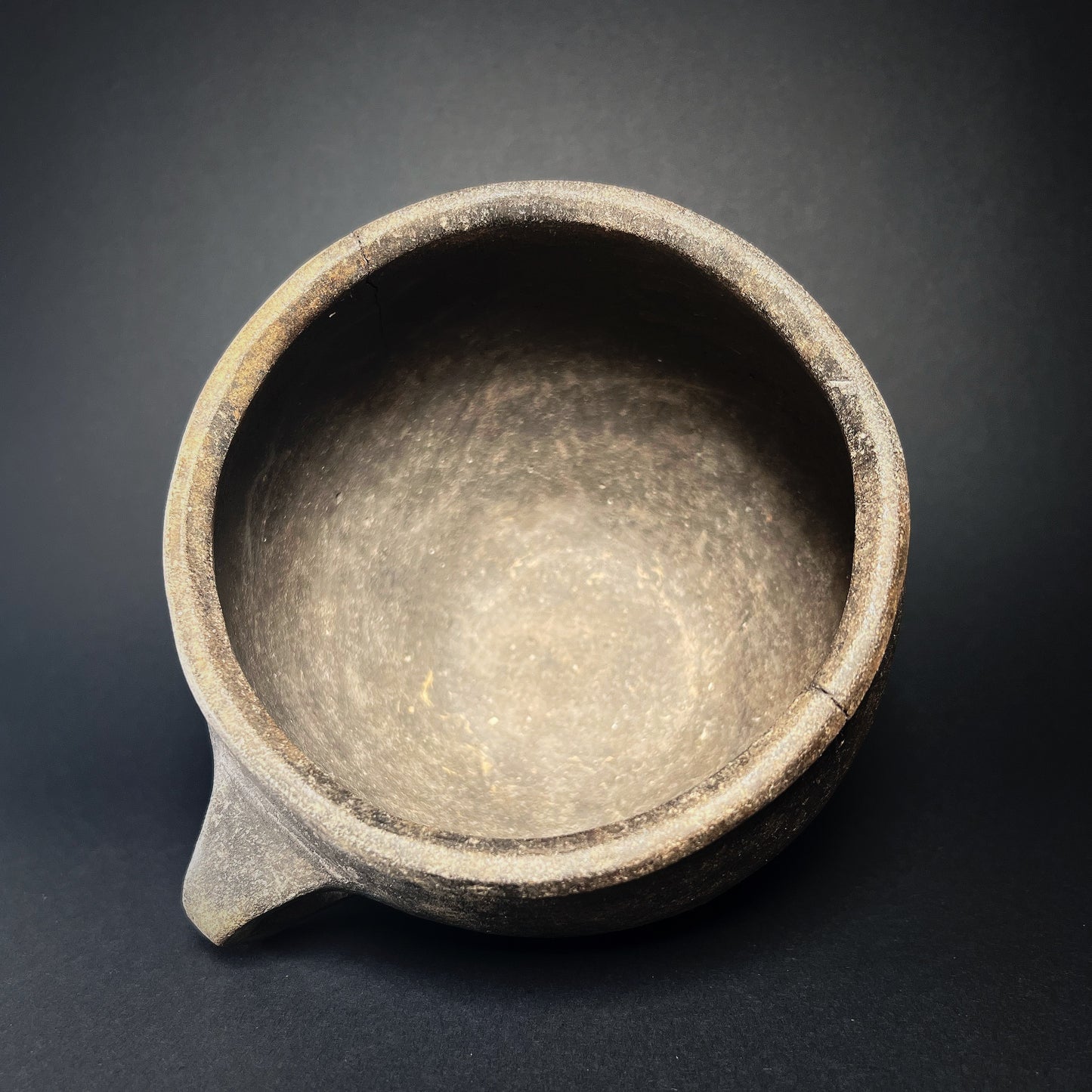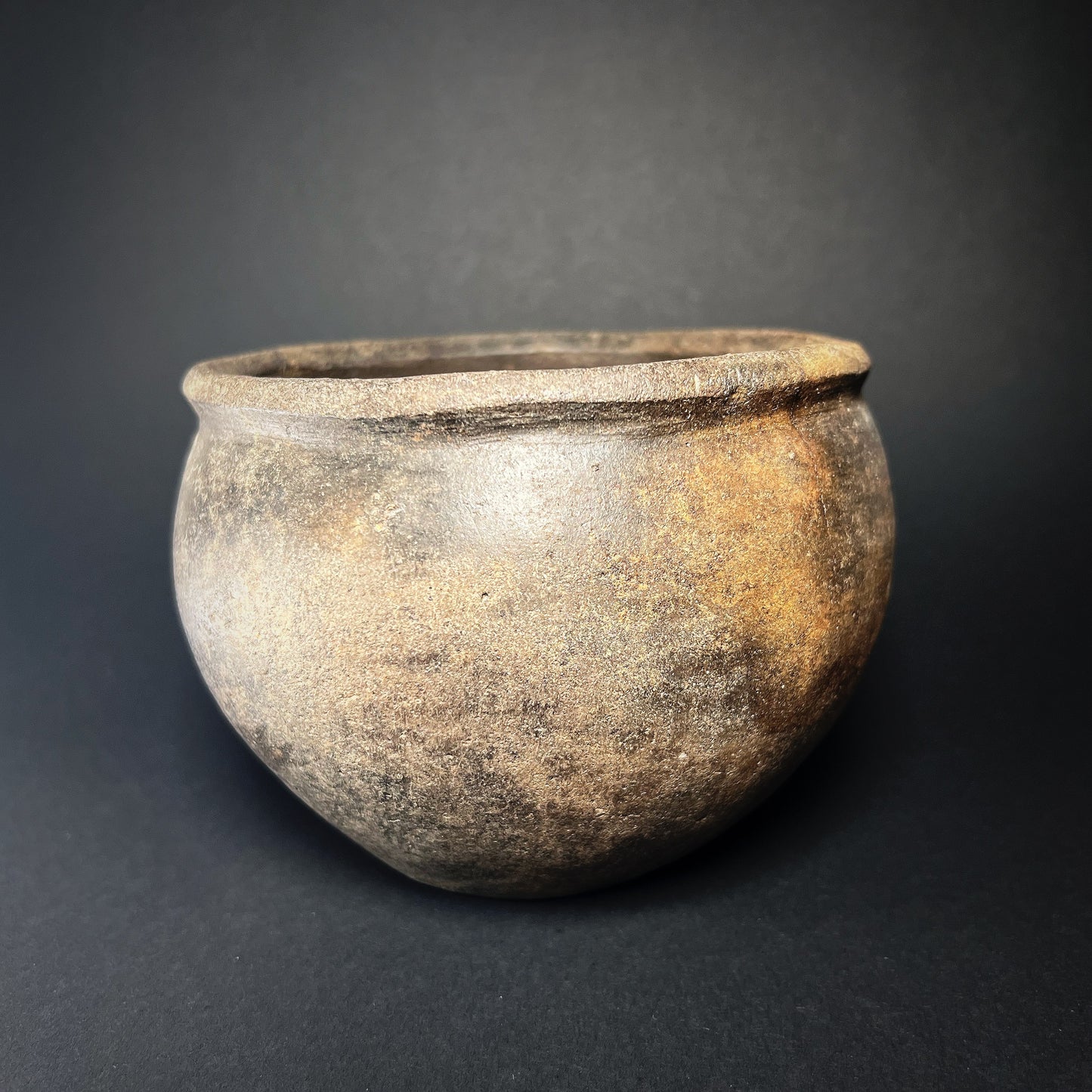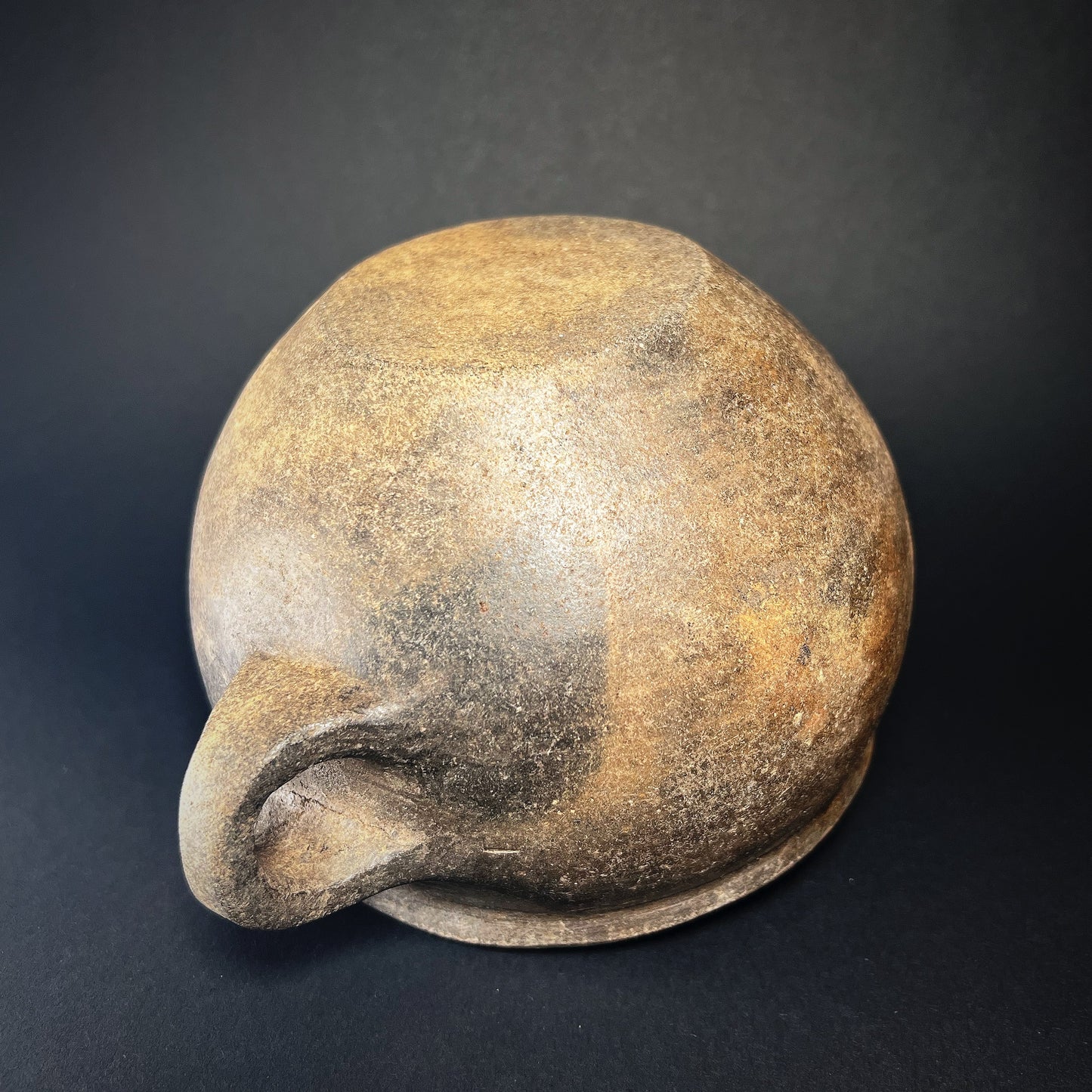 Shipping

The shipment will be prepared in the course of 3-5 days and dispatched via Posti Group Oyj or purchased item(s) can be picked up from our shop during the store's opening hours (Tarkk'ampujankatu 4, 00140, Helsinki, Finland). Within the Finland, all items are shipped via Posti Group Oyj unless otherwise requested. We pack the items carefully and mainly in recycled materials because we want to save nature. You will receive the tracking number for your items by e-mail.

Returns

Returns and exchange will be accepted within fourteen days (14) of receipt at the purchaser's cost to include freight and packaging. Items must be returned in the same condition as when they were shipped, and will not be accepted if damaged or altered in any way. Please inform us via email (info@gotanmaailma.fi) or by calling +358408408352 before sending. We do not accept returns more than 14 days after delivery.