Regular price
Sale price
$604.00
Unit price
per
Sale
Sold out
Share
Dogon people, early to mid. 20th century, Bandiagara, Mali, West Africa
Fantastic wooden house altar panel. The Dogon are an ethnic group of the central plateau region of Mali that spreads across the border into Burkina Faso. Majority of Dogon people live in the rocky hills, mountains, and plateaus of the Bandiagara Escarpment. Villages are built along escarpments and near a source of water. On average, a village contains around 44 houses organized around the village founder's house (ginna). The arrangement of buidings in a Dogon village is intended to symbolize a prone human body, with the most important structure "house of words" (called Tógu nà) representing the head. The Dogons are essentially animists including worshipping the ancestral twin spirit (Nommo), often depicted with a human torso attached to snakelike body. 
Wooden panel with various sacred objects, including antique skinner tools, sickle, knives, hammer, and small miniature ladder on the right side of the panel. The Dogon people have large "tree ladders". Using these the Dogon people can reach their tall granaries or get on to the flat roofs of their houses. This sacred miniature ladder (so called "soul ladder") are exact replica of the larger ladder, also with a forked open end and grooved notches, only it is much smaller. In every Dogon house there is a room with an altar. On such altars there is, with other ceremonial paraphernalia, an small round clay pot. According to a religious belief of the Dogon people, the soul of the head of the clan is preserved inside this pot, and small miniature ladders, such as this one, lean against the pot. This is because when the head of the clan dies, his soul must be able to climb out of its clay pot. Good condition. Age-related wear and signs of ritual use. Thick encrusted patina are a result of repeated sacrificial offerings (such as millet gruel, blood etc.). Size approx. 23,5cm x 40,0cm x 3,0cm.
View full details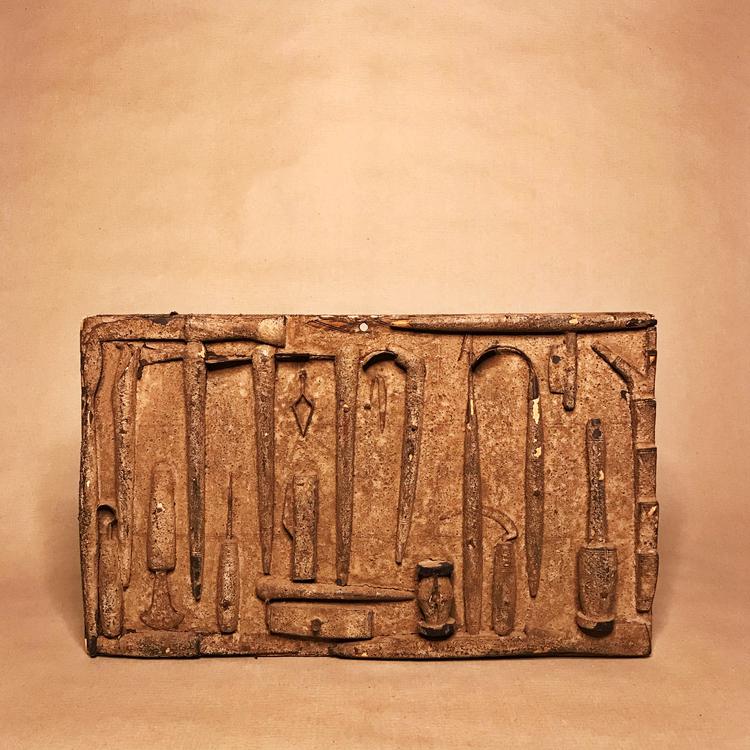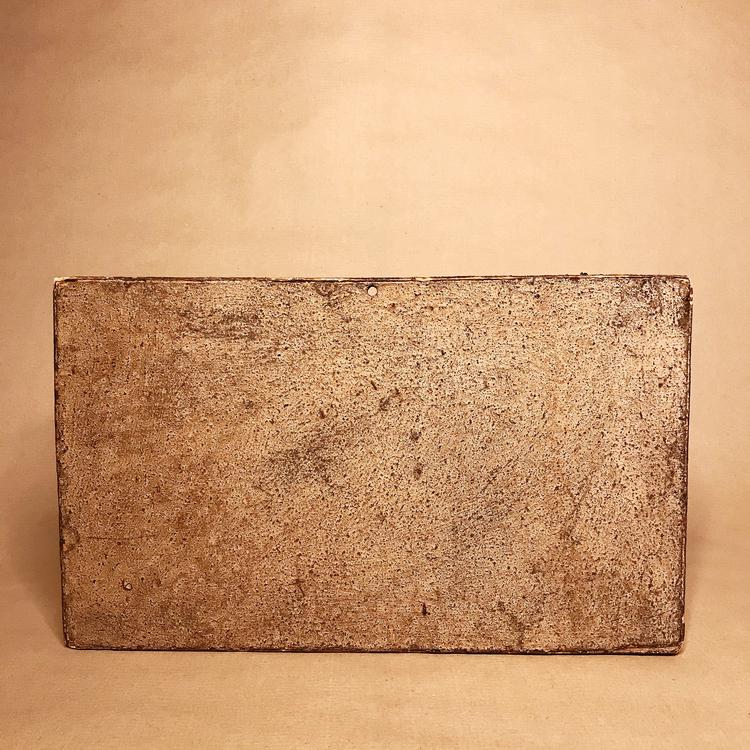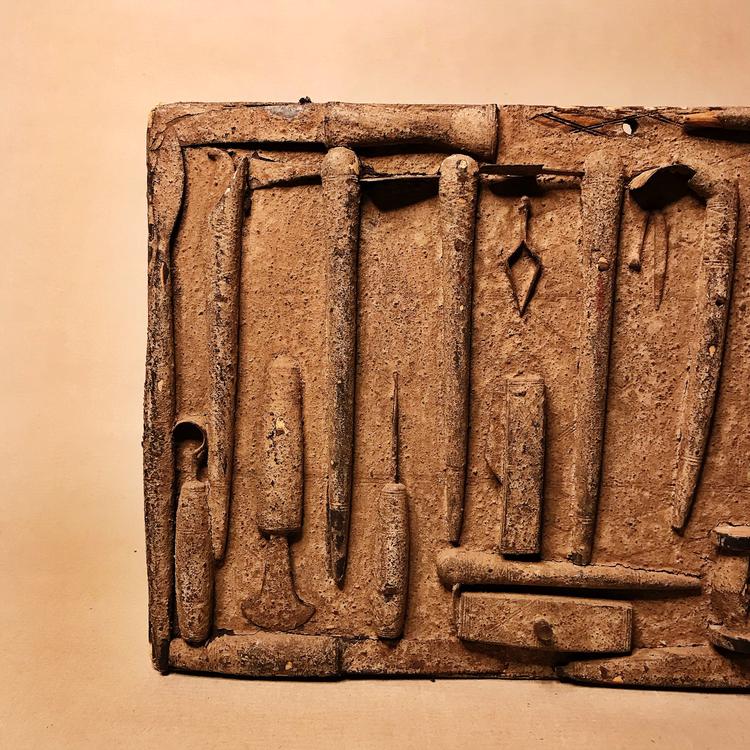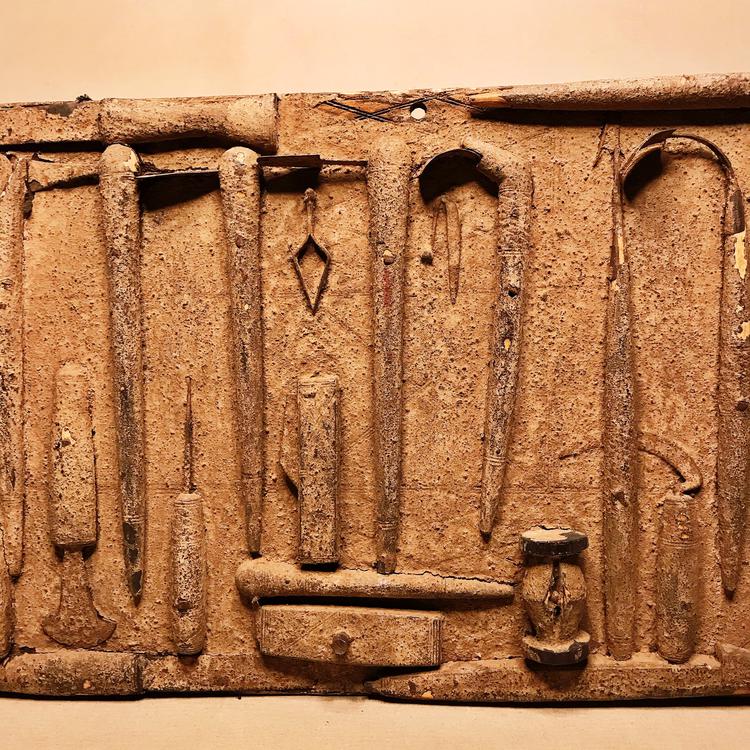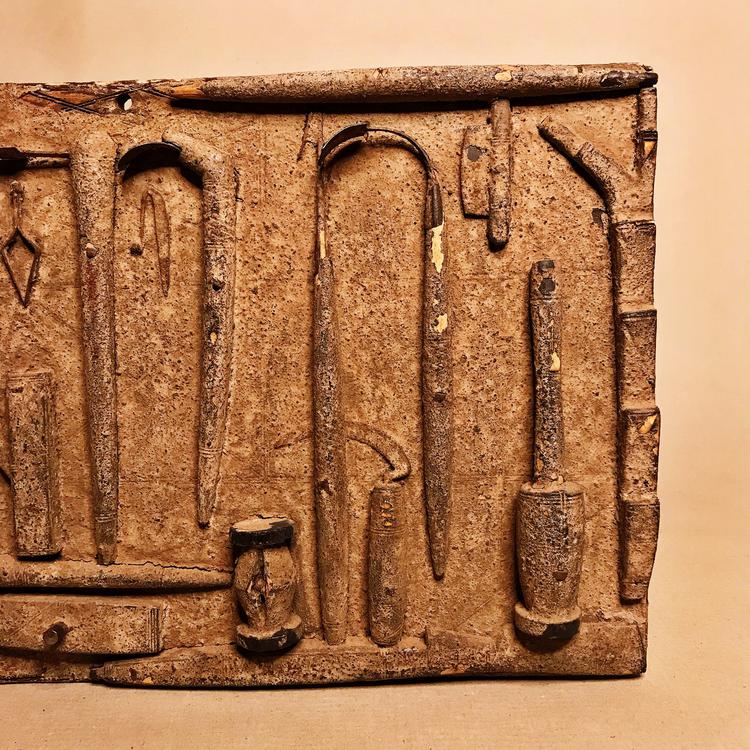 Shipping

The shipment will be prepared in the course of 3-5 days and dispatched via Posti Group Oyj or purchased item(s) can be picked up from our shop during the store's opening hours (Tarkk'ampujankatu 4, 00140, Helsinki, Finland). Within the Finland, all items are shipped via Posti Group Oyj unless otherwise requested. We pack the items carefully and mainly in recycled materials because we want to save nature. You will receive the tracking number for your items by e-mail.

Returns

Returns and exchange will be accepted within fourteen days (14) of receipt at the purchaser's cost to include freight and packaging. Items must be returned in the same condition as when they were shipped, and will not be accepted if damaged or altered in any way. Please inform us via email (info@gotanmaailma.fi) or by calling +358408408352 before sending. We do not accept returns more than 14 days after delivery.