Regular price
Sale price
$495.00
Unit price
per
Sale
Sold out
Share
The New Kingdom of Egypt, c. 1550-1069 BC, Egypt.
Gorgeous aged jasper amulet. In ancient Egypt, amulets were abundant and most were probably inexpensive, which made them available to nearly everyone. An amulet is an object believed to have certain positive properties that, as the amulet's main function, can magically be bestowed upon its owner. In ancient Egypt, this magical power was often derived from a combination of several aspects, such as the amulet's shape, decoration, inscription, color, material, and words spoken over the piece or acts performed with it. Amulets were usually worn or placed on the body to transfer their powers directly to the owner. Ancient Egyptian amulets represented animals, deities, symbols, or objects in miniature. Amulets of trussed oxen are part of a category of Egyptian amulets in the form of earthly possessions, many of which depict funerary offerings. This type of amulet has been found the wrappings of mummies dating to the Late Period (664 – 332 BC); and within foundation deposits buried beneath temples from the New Kingdom (1550 – 1069 BC). These amulets are typically made of a red material, such as jasper, cornelian or glass, symbolising blood or flesh.

"...intended to keep the various spirit forms which survived death eternally supplied with essential food and drink even if actual supplies had ceased to be presented at the burial place." (Andrews, Amulets of Ancient Egypt, p. 91). 
Absolutely gorgeous petite amulet in the form of a trussed ox. Hand-carved from the red stone, probably jasper. The depicted animal is immobilized with its feet bound together, and its curved back leads upwards toward a small head with perky ears and a short snout. The dewlap is ridged and its tail curling up around its rear haunch. Good condition. Age-related wear. Minor cracks and abrasion. Size approx. 2,8cm x 2,1cm x 0,8cm.
Provenance: Dutch private collection
For a similar examples see:
National Museums Liverpool, World Museum, M11887. (https://www.liverpoolmuseums.org.uk/artifact/trussed-ox-amulet)
The British Museum, EA 8343. (https://www.britishmuseum.org/collection/object/Y_EA8343)
Museum of Fine Arts Boston, accession number 72.1296.(https://www.mfa.org/collections/object/amulet-of-a-trussed-ox-132165)
References and further reading:
Amulets of Ancient Egypt, Carol Andrews, University of Texas Press, 1994. pp. 91, 92.
Ancient Egyptian Amulets, Isabel Stünkel, In Heilbrunn Timeline of Art History, New York: The Metropolitan Museum of Art, February 2019. (http://www.metmuseum.org/toah/hd/egam/hd_egam.htm)
Egypt in the New Kingdom (ca. 1550–1070 B.C.), Catharine H. Roehrig, In Heilbrunn Timeline of Art History, New York: The Metropolitan Museum of Art, October 2000. (http://www.metmuseum.org/toah/hd/nking/hd_nking.htm)
View full details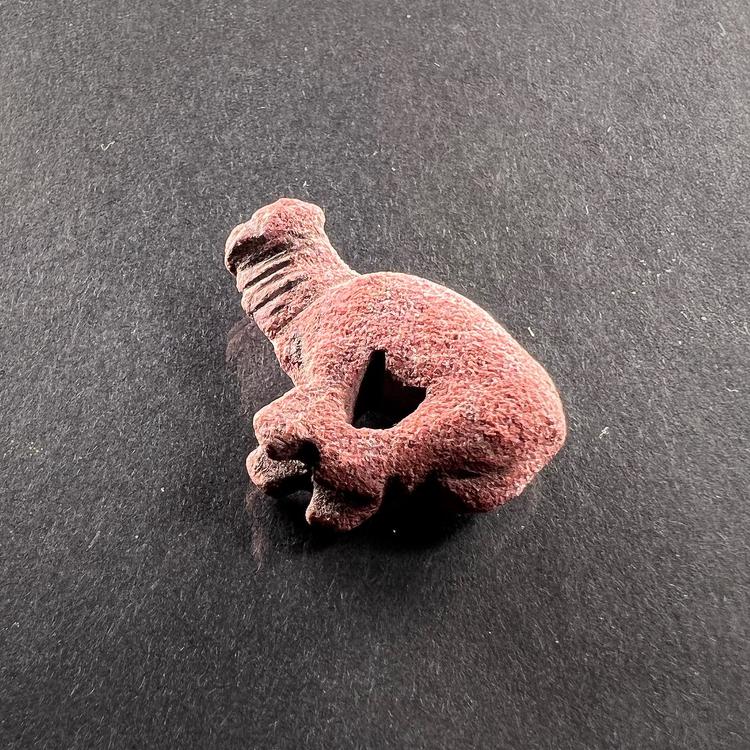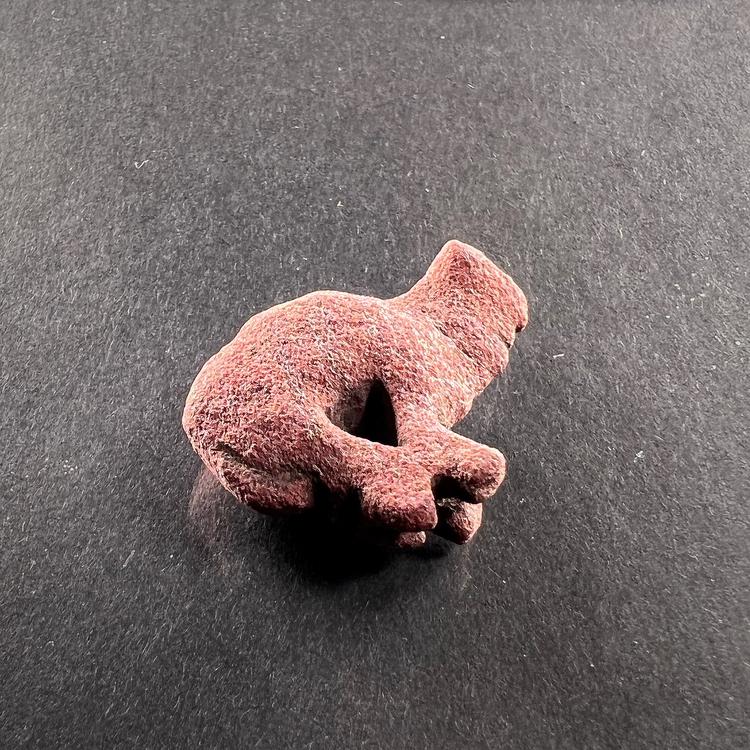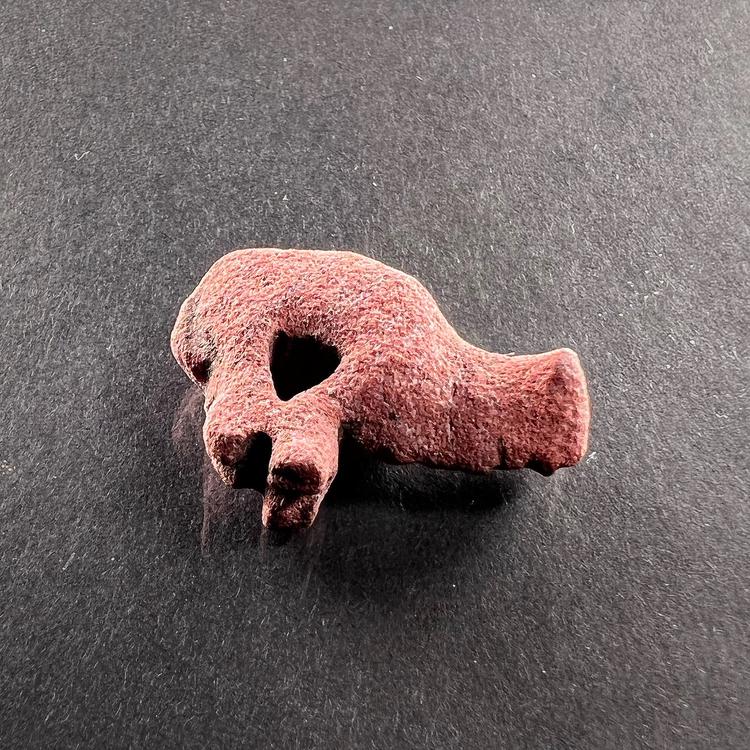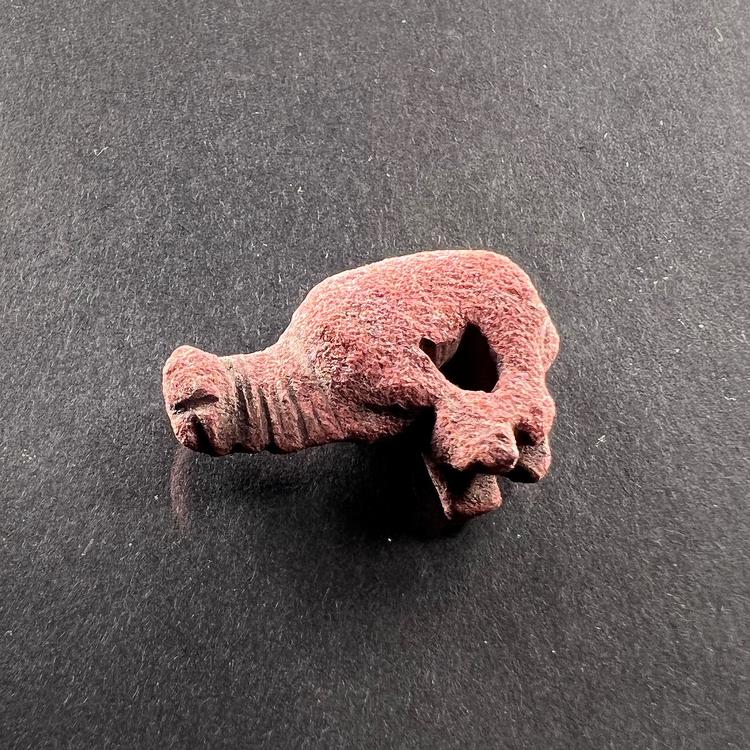 Shipping

The shipment will be prepared in the course of 3-5 days and dispatched via Posti Group Oyj or purchased item(s) can be picked up from our shop during the store's opening hours (Tarkk'ampujankatu 4, 00140, Helsinki, Finland). Within the Finland, all items are shipped via Posti Group Oyj unless otherwise requested. We pack the items carefully and mainly in recycled materials because we want to save nature. You will receive the tracking number for your items by e-mail.

Returns

Returns and exchange will be accepted within fourteen days (14) of receipt at the purchaser's cost to include freight and packaging. Items must be returned in the same condition as when they were shipped, and will not be accepted if damaged or altered in any way. Please inform us via email (info@gotanmaailma.fi) or by calling +358408408352 before sending. We do not accept returns more than 14 days after delivery.