Regular price
Sale price
$714.00
Unit price
per
Sale
Sold out
Share
Afar people, early 20th century, Djibouti or Ethiopia, Horn of Africa.
Absolutely gorgeous dagger called gile (also guile, jile). The Afar are a Cushitic-speaking ethnic group inhabiting the Horn of Africa. They primarily live in the Afar Region of Ethiopia and in northern Djibouti, as well as the entire southern coast of Eritrea. The dagger's handle often indicates the social status of the person who wears it. The concave side of the blade is used to cut. Gilê is commonly used in traditional events, such as dances, though it is still a weapon and has been used in times of dispute. The gilê should only come out of its sheath in extreme cases of conflict. The gilê is one of the indispensable paraphernalia of the nomad. It serves as both a weapon of self-defense, useful object, and adornment that is the pride of the nomadic warrior and is also considered a symbol of virility. The gilê is used to slaughter sheep, carve wood, and cut hair. Craftsmen or blacksmiths of traditional knives have long been a highly respected trade but have also been a symbol of the artisanal heritage of Djibouti.
Superb gile with a massive broad double-edged blade, finely carved horn handle and distinctive pommel with cap-like bronze protrusion. The dagger blade is made from steel and polished to a fine patina of mirror sheen. The original wooden sheath are wrapped in leather and embellished with detailed bronze upholstery. Original belt with circular buckle. Excellent condition. Age-related minimal wear. Total length 51,0cm (inside scabbard if present). Blade approx 35,0cm x 5,3cm.
Provenance: Finnish private collection
View full details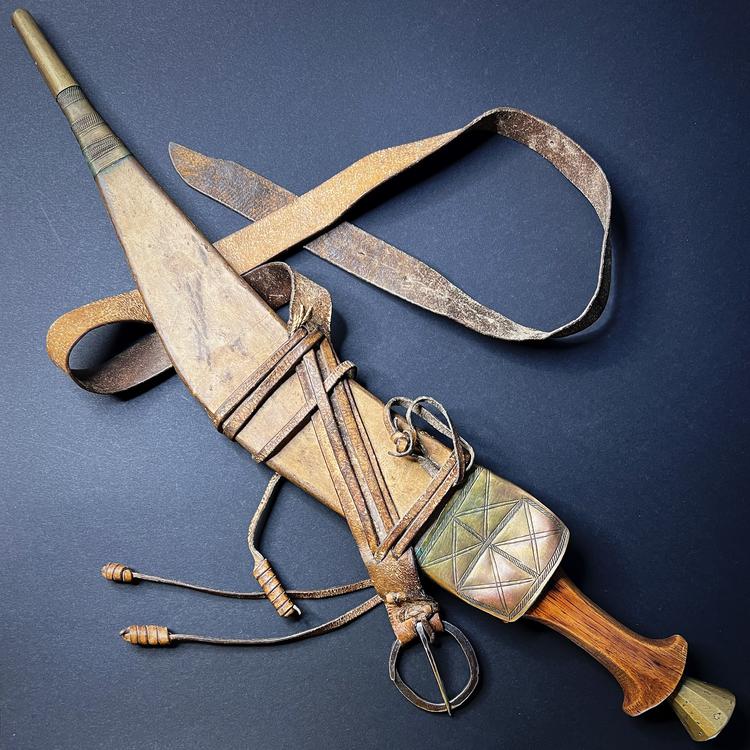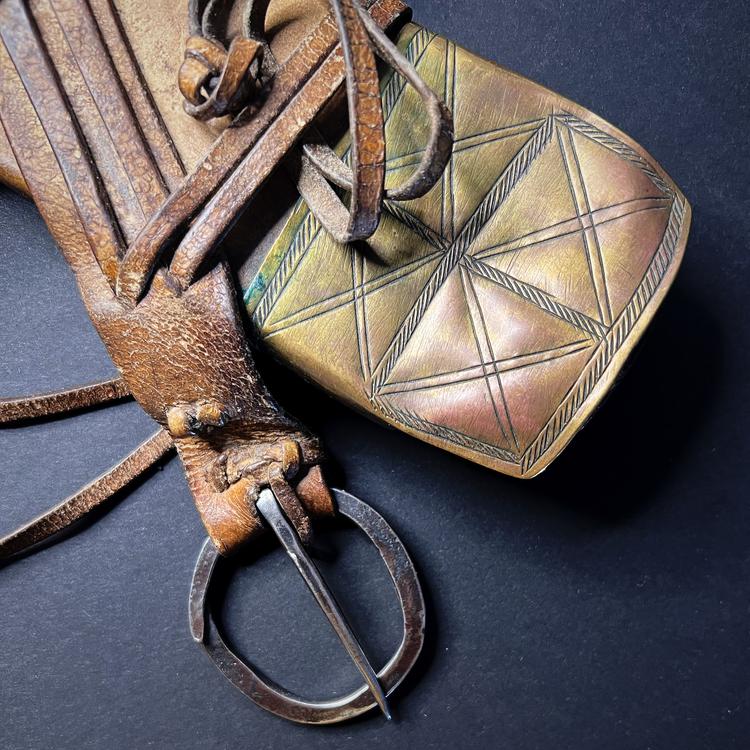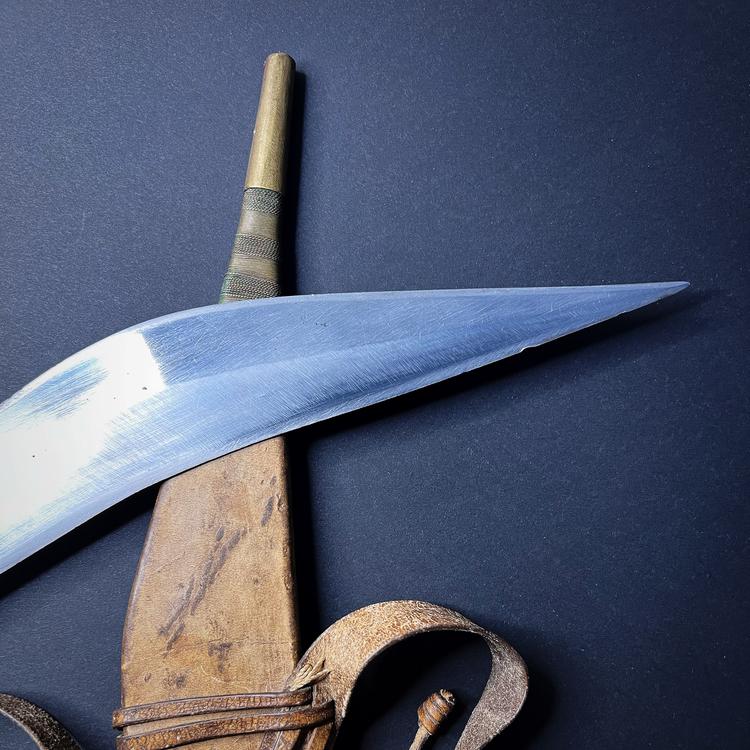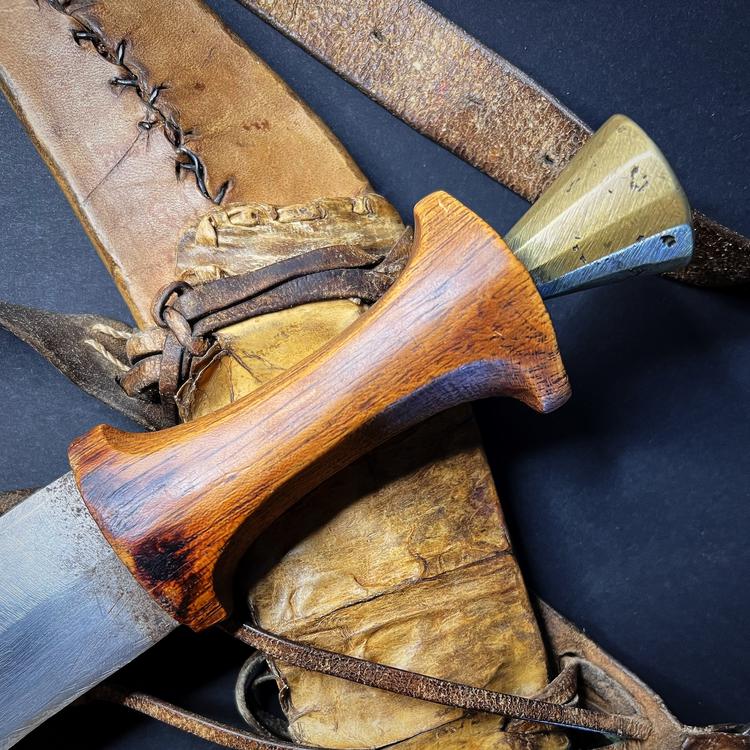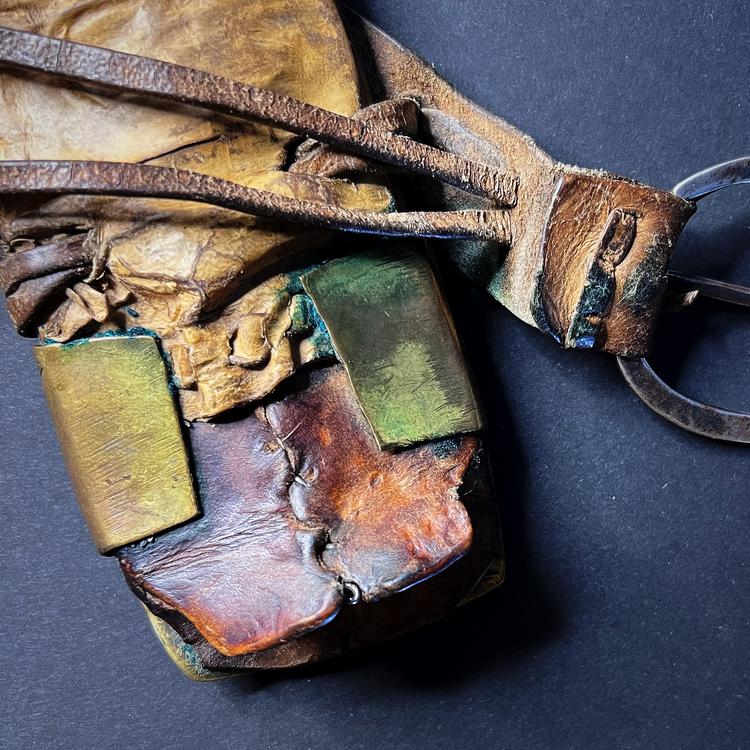 Shipping

The shipment will be prepared in the course of 3-5 days and dispatched via Posti Group Oyj or purchased item(s) can be picked up from our shop during the store's opening hours (Tarkk'ampujankatu 4, 00140, Helsinki, Finland). Within the Finland, all items are shipped via Posti Group Oyj unless otherwise requested. We pack the items carefully and mainly in recycled materials because we want to save nature. You will receive the tracking number for your items by e-mail.

Returns

Returns and exchange will be accepted within fourteen days (14) of receipt at the purchaser's cost to include freight and packaging. Items must be returned in the same condition as when they were shipped, and will not be accepted if damaged or altered in any way. Please inform us via email (info@gotanmaailma.fi) or by calling +358408408352 before sending. We do not accept returns more than 14 days after delivery.