Regular price
Sale price
$171.00
Unit price
per
Sale
Sold out
Share
Fon people, mid. 20th century, Togo or Ghana, West Africa
Fabulous forged iron phallus from the Fon people on the border of Togo and Ghana. Fetishes like this were named for Legba, a trickster god of Vodun, and were placed in the ground to stimulate the growth of crops. Legba is often represented as a phallus or as a man with a prominent phallus. Known as the youngest son of Mawu, he is the chief of all Vodun divinities, in his Diasporic portrayal, Legba is believed to be a very old man who walks on crutches. Being old he is seen as wise, but when seen as a child he is one who is rebellious. It is only through contact with Legba that it becomes possible to contact the other gods, for he is the guardian at the door of the spirits.

The traditional Fon religion is regionally called Vodoun, meaning "numerous immortal spirits and deities" in the Fon and Ewé languages. Vodoun is also spelled Vodun, Vodzu, Vodu or Voudou. The religious practise of the Fon people have four intersecting elements: public gods, personal or private gods, ancestral spirits, and magic or charms. The ancestral cult, believed to be necessary for the perpetuation of the clan, is the focal point of Fon social organization and of much religious activity. A typical traditional home compound of the Fon people has a Dexoxos, or ancestral shrine. There, the tovodu (family gods) are annually "fed" and honored with dancing and songs. The Fon people have a concept of a supreme being called Nana Buluku, both male and female, who gave birth to the twins named Mawu and Lisa; the first, female, was given command of the night, and the second, male, was associated with the day. After giving birth, the Mother supreme retired, and left everything to Mawu-Lisa, deities, spirits and inert universe. 
Vodou cosmology centers around the spirits and other elements of divine essence that govern the Earth, a hierarchy that range in power from major deities governing the forces of nature and human society to the spirits of individual streams, trees and rocks, as well as dozen of ethnic vodun, defenders of a certain clan, tribe, or nation. Medicine is also influenced by Vodoun practises, local healers, and priests usually use plants, dried animal parts to celebrate rituals, and deal with the disease. Vodun talismans, called fetishes, are objects such as statues or dried animal or human parts that are sold for their healing and spiritually rejuvenating properties. Specifically, they are objects with inhabited by spirits. The charms are locally called gbo, gris gris, ju ju, or obeah, involve leaves, herbs, smoke and these are offerings to public or personal gods of each family. These are said to be given to humans by Legba and Sangbata (the earth deity who watches over the fields and waters of the earth and punishes offenders with smallpox), and especially by the small hairy creatures (aziza) who live in anthills and silk-cotton trees. The Ewé share many aspects of culture, religion, and art with the Fon and indeed occasionally travel to Benin to obtain shrines and spiritual aid. They share many gods, including Mawu. Similar, too, are the practise of Afa divination and Legba cult. The deity of sacred forest (Nyigbla) is very important to Ewé as well as the entire pantheon of Yehve spirits, including the god of lightning and thunder (Heviesso).
Superb fetish and fertility object are in good condition. Age-related wear with significant signs of use and age. Rust and heavy corrosion. Size approx. 16,0,cm x 5,1cm x 1,3cm. 
Provenance: Finnish private collection.
References and further reading:
African Vodun: Art, Psychology and Power, Suzanne Preston Blier, University of Chicago Press, 1995.
Vodún/Vodu, Resistance, and North/South Relations in Undemocratic Togo, Eric J. Montgomery, Brill, Journal of Religion in Africa, pp. 224-248, 2020.
Vodou, Serving the Spirits, The Pluralism Project, Harward University, 2020.
Four Vodun Ceremonies, George Eaton Simpson, The Journal of American Folklore, Vol. 59, No. 232, pp. 154-167, Amercan Folklore Society, 1946.
Contemporary Vodun Arts of Ouidah, Benin, Dana Rush, African Arts, Vol. 34, No. 4, pp. 32-47 + 94-96, UCLA, 2001.
They Died in Blood: Morality and Communitas in Ewe Ritual, Eric J. Montgomery, Journal of Ritual Studies, Vol. 32, No. 1, pp. 25-40, 2018.
View full details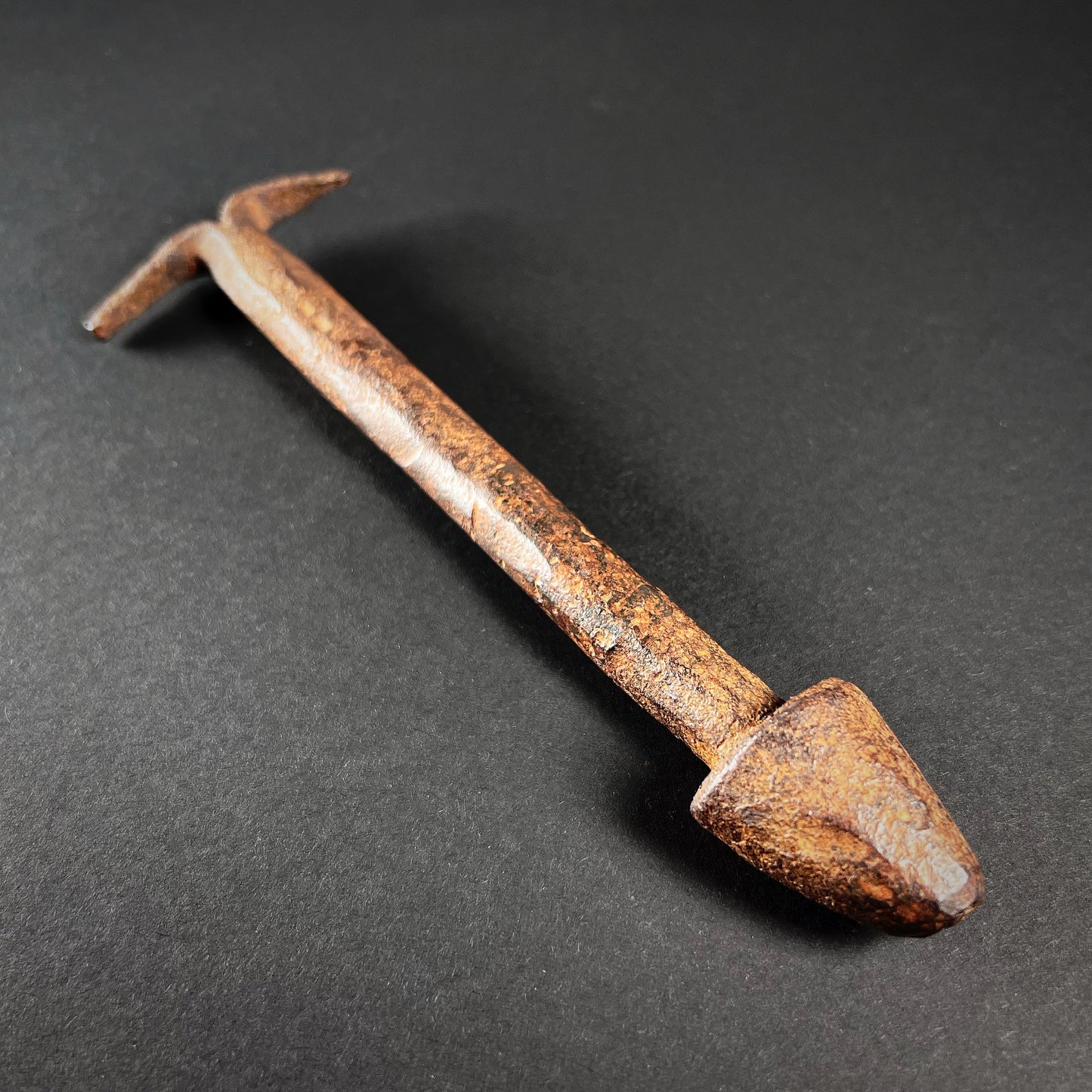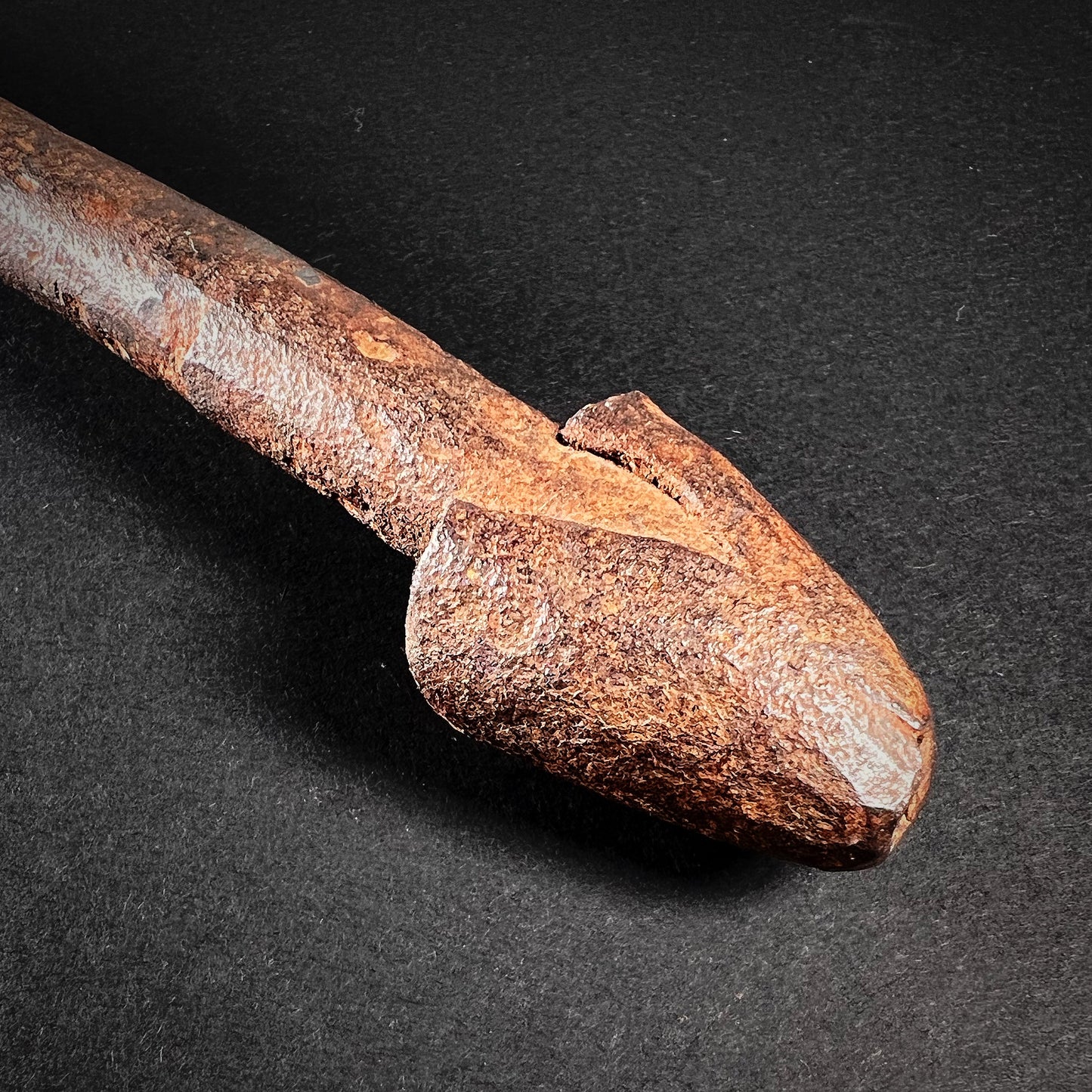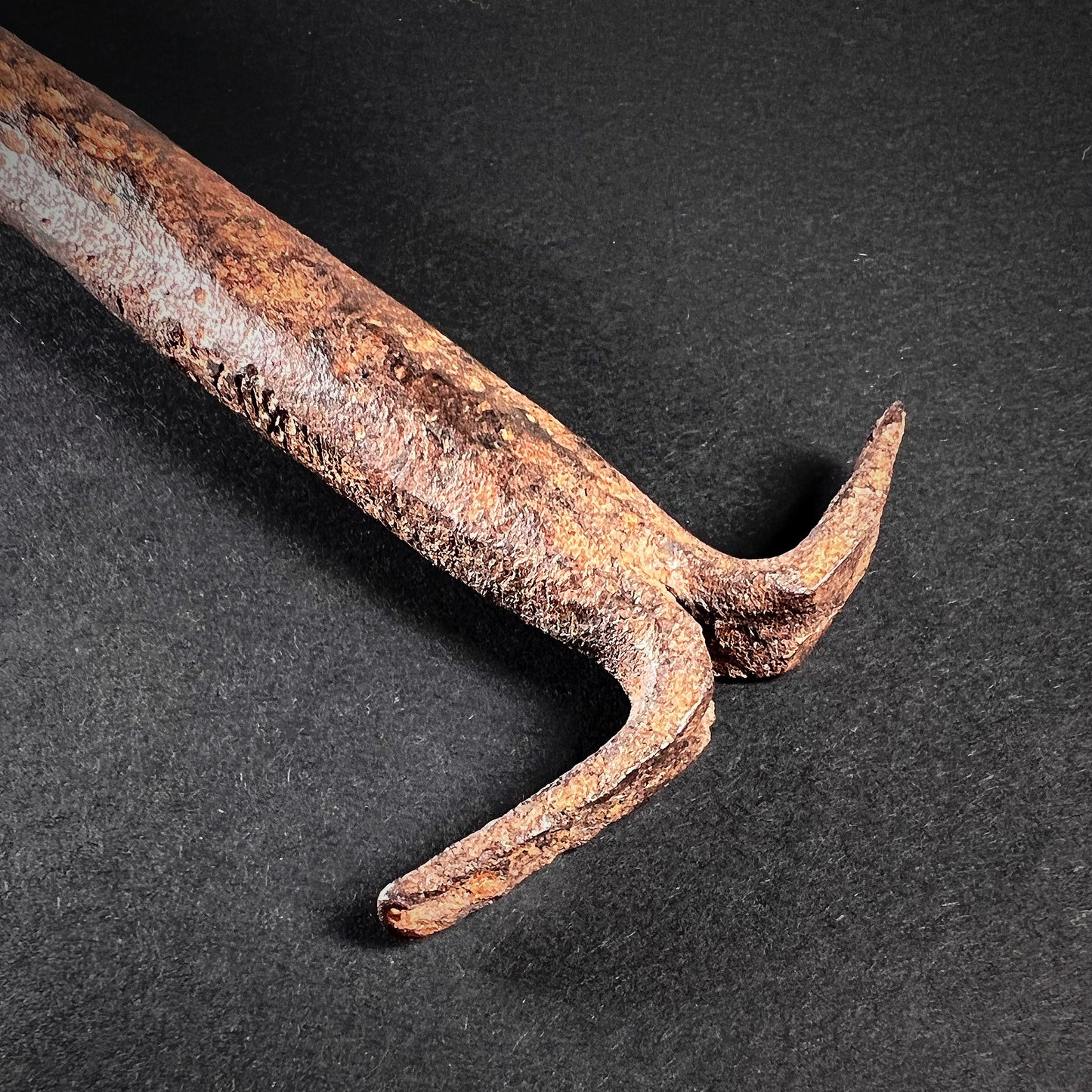 Shipping

The shipment will be prepared in the course of 3-5 days and dispatched via Posti Group Oyj or purchased item(s) can be picked up from our shop during the store's opening hours (Tarkk'ampujankatu 4, 00140, Helsinki, Finland). Within the Finland, all items are shipped via Posti Group Oyj unless otherwise requested. We pack the items carefully and mainly in recycled materials because we want to save nature. You will receive the tracking number for your items by e-mail.

Returns

Returns and exchange will be accepted within fourteen days (14) of receipt at the purchaser's cost to include freight and packaging. Items must be returned in the same condition as when they were shipped, and will not be accepted if damaged or altered in any way. Please inform us via email (info@gotanmaailma.fi) or by calling +358408408352 before sending. We do not accept returns more than 14 days after delivery.