Regular price
Sale price
$934.00
Unit price
per
Sale
Sold out
Share
Early to mid. 19th century, India.
Magnificent small-sized bronze figure of Shiva as Nataraja, the Lord of the Dance, also known as Adalvallan. Shown in the role as the creator, preserver and destroyer of the universe all combined in a dance that makes up the cycle of time. Thus, Nataraja is considered one of the highest forms of Shiva in Tamil Nadu, and the sculpture or the bronze idol of Nataraja is worshipped in almost all Shiva temples across Tamil Nadu. The sheer intricacy of this bronze figure is evident in Shiva's eight arms, each imbued with deep spiritual symbolism. In his upper left hand he held a flame (agni), the consuming fire of dynamic destruction, when upper right hand holds a bent trident (trishula), representing the three aspects of consciousness - waking, dreaming and sleeping. In the lower back right hand Shiva holds an hour glass shaped drum (damaru) which makes the first sound of creation. In his other hands he holds a human skull cap bowl (kapala), a noose or rod, and a human skull.
With the right leg, posture is called firm foot (sthita padam), Shiva trampled a dwarf like demon figure (apasmara purusha), the dishonourable personification of illusion who leads mankind astray and symbolizing ignorance. In his dance of ecstasy Shiva with the left leg extended across at hip level known as bhujangatrasita karana whilst his principal left hand pointed towards his raised foot indicating that refuge can be taken at the feet of Shiva, when his principal right hand are in gesture (abhayamudra), removing fear, protecting, and preserving. The Natarajas slightly smiling face shows two eyes plus a slightly open third on the forehead, which symbolize the triune in Shaivism. The eyes represent the sun, the moon and the third has been interpreted as the inner eye, or symbol of knowledge (jnana), urging the viewer to seek the inner wisdom, self-realization. His elaborate headdress features a coiling serpent, a crescent moon (chandra rekha) and a flower identified as that of the entheogenic plant (Datura metel).
Shiva Nataraja wears a cobra (vasuki) coiled around his upper arms and neck symbolizing the power he has over the most deadly of creatures. Snakes are also used to symbolize the Hindu dogma of reincarnation. Detailed, precious jewellery embellishes the body, adorned with a streaming sash, mala beads, earrings, necklace, bracelets, and with a snakes (naga) wrapped around his both ankles.
Delicate cast bronze figure are in excellent condition. Age-related wear. Lovely patina. Size approx. 15,5cm x 11,3cm x 6,2cm. 
Provenance: Finnish private collection 
View full details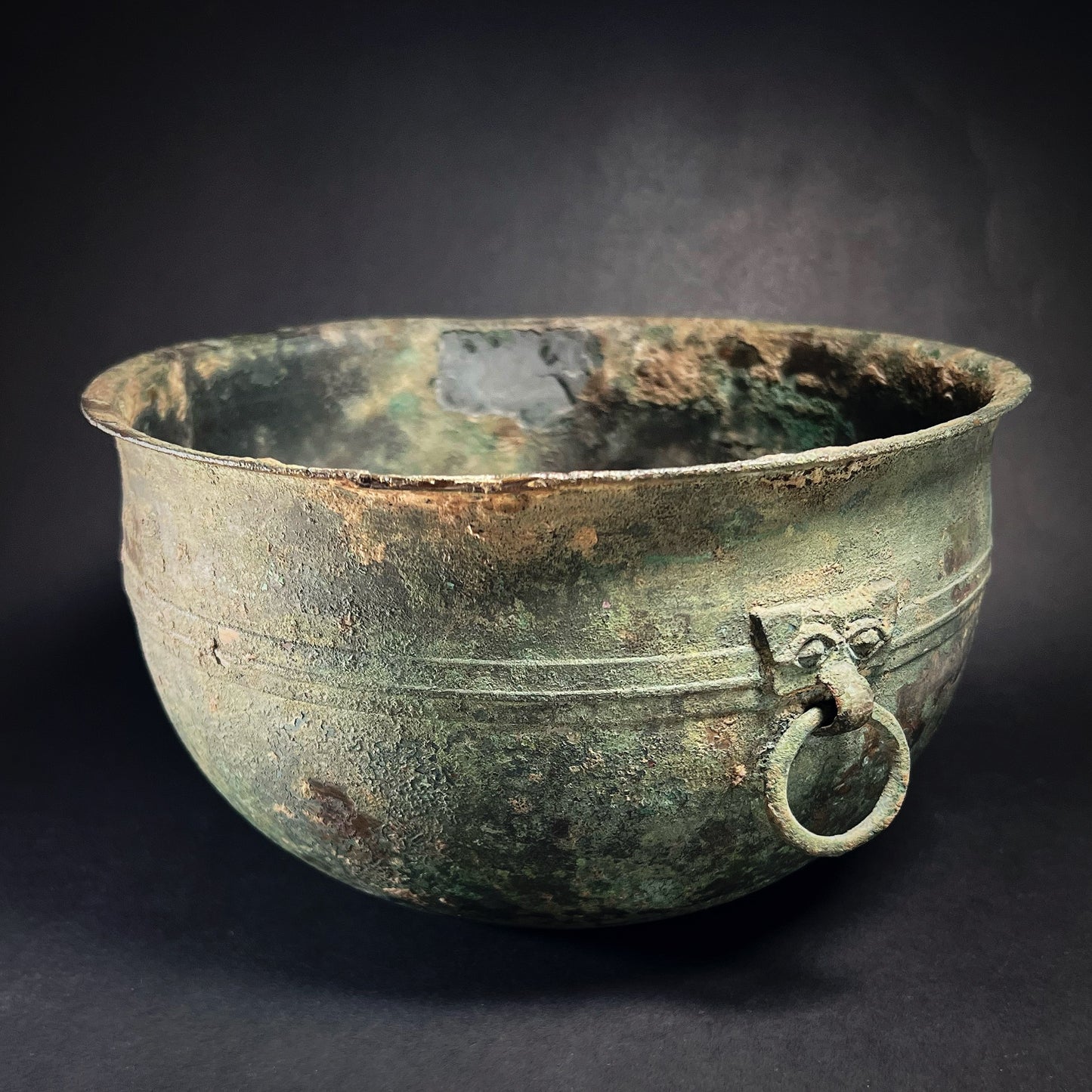 Shipping

The shipment will be prepared in the course of 3-5 days and dispatched via Posti Group Oyj or purchased item(s) can be picked up from our shop during the store's opening hours (Tarkk'ampujankatu 4, 00140, Helsinki, Finland). Within the Finland, all items are shipped via Posti Group Oyj unless otherwise requested. We pack the items carefully and mainly in recycled materials because we want to save nature. You will receive the tracking number for your items by e-mail.

Returns

Returns and exchange will be accepted within fourteen days (14) of receipt at the purchaser's cost to include freight and packaging. Items must be returned in the same condition as when they were shipped, and will not be accepted if damaged or altered in any way. Please inform us via email (info@gotanmaailma.fi) or by calling +358408408352 before sending. We do not accept returns more than 14 days after delivery.