Regular price
Sale price
$132.00
Unit price
per
Sale
Sold out
Share
Early to mid. 19th century, Kerala, India.
Delicate cast bronze oil lamp from Kerala, a state on the southwestern Malabar Coast of India. The Malayalam name "thookku vilakku" are literally translated "pendant light" when the "vilakku" means a lamp. These stunning bronze oil/ghee lamps are integral to several rituals and ceremonies in Hindu families in Kerala. They were also crucial part of the prayer room, the presence of these lamps was an important aspect of ritual worship of a deity. This reverence for the lamp is based on the traditional symbolism of the journey from darkness and ignorance into the light and the knowledge of the ultimate reality. The ancient Indian mantra are introduced in the Brhadāranyaka Upanisad (1.3.28.)
"Asato ma sadgamaya, tamaso ma jyotirgamaya, mrtyorma'mrtam gamaya."
"From falsehood lead me to truth, From darkness lead me to light, From death lead me to immortality."
Finely cast bronze pooja oil lamp with one individual flame/wick. Age-related wear and signs of use. Lovely deep dark green patina. Minimal corrosion. Size approx. 15,5cm x 9,8cm x 2,4cm. 
Provenance: Finnish private collection
View full details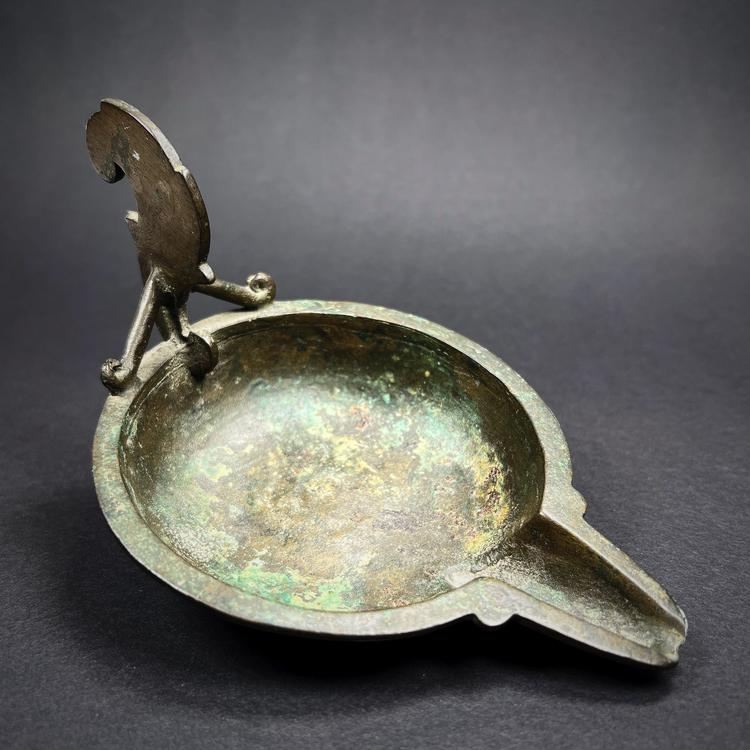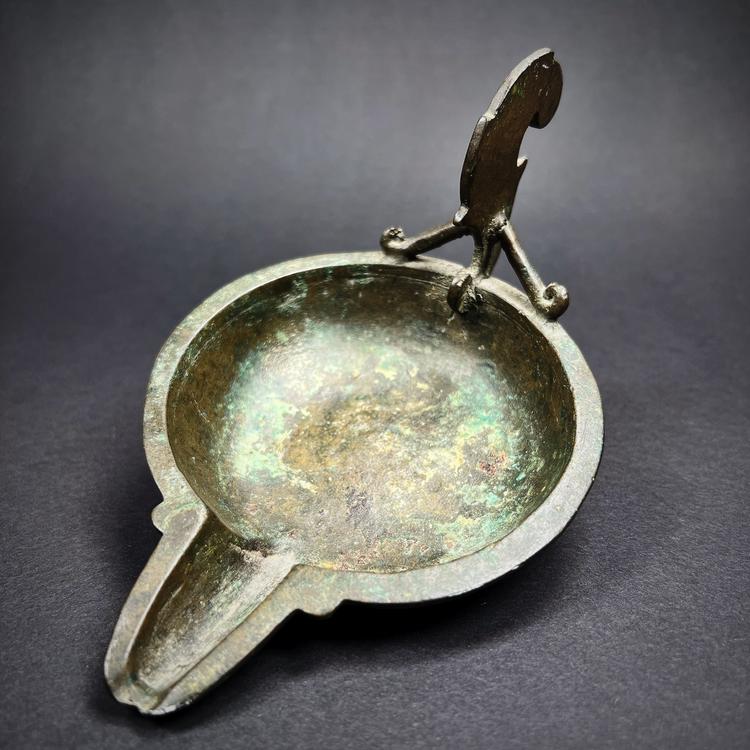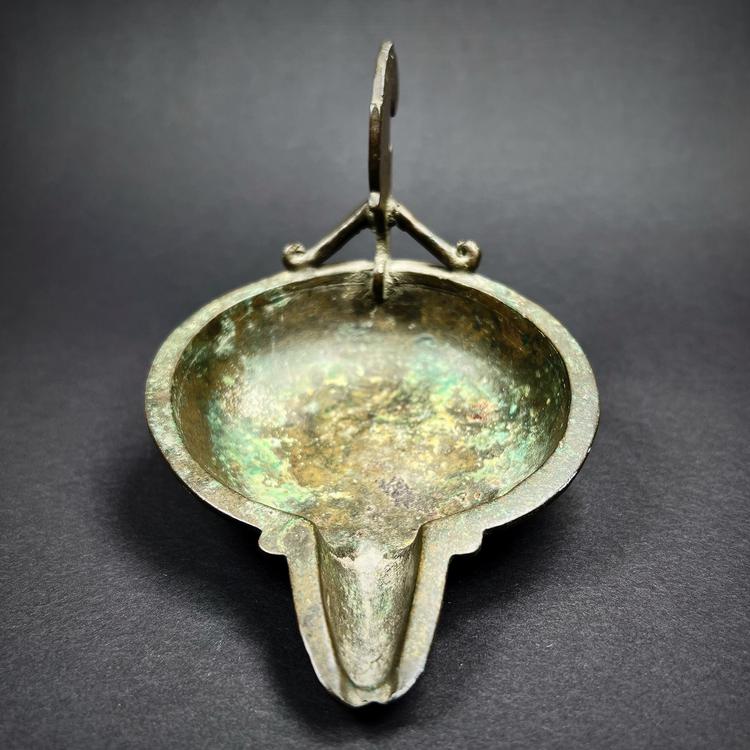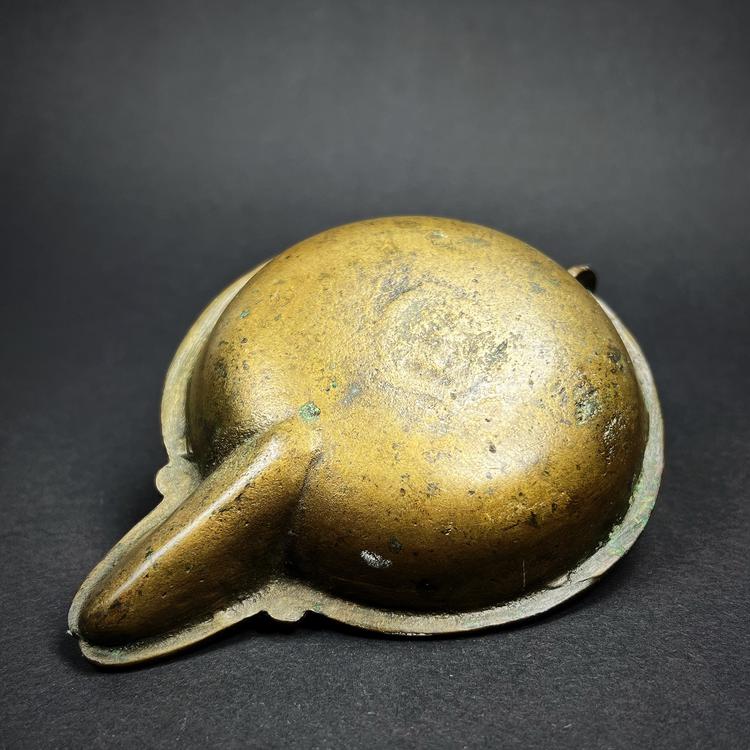 Shipping

The shipment will be prepared in the course of 3-5 days and dispatched via Posti Group Oyj or purchased item(s) can be picked up from our shop during the store's opening hours (Tarkk'ampujankatu 4, 00140, Helsinki, Finland). Within the Finland, all items are shipped via Posti Group Oyj unless otherwise requested. We pack the items carefully and mainly in recycled materials because we want to save nature. You will receive the tracking number for your items by e-mail.

Returns

Returns and exchange will be accepted within fourteen days (14) of receipt at the purchaser's cost to include freight and packaging. Items must be returned in the same condition as when they were shipped, and will not be accepted if damaged or altered in any way. Please inform us via email (info@gotanmaailma.fi) or by calling +358408408352 before sending. We do not accept returns more than 14 days after delivery.