Regular price
Sale price
$1,373.00
Unit price
per
Sale
Sold out
Share
Late Hellenistic period, c. 150-50BC, Salamis or Kiti, Cyprus.
Mesmerizing large terracotta "painted white ware" lagynos. The lagynos was the most widespread and the most characteristic of the Hellenistic wares. It was a pitcher used to serve wine. These vessels are associated particularly with women's festivals and gatherings. Wheel-made depressed body characterized by a long cylindrical neck with a trumpet-shaped mouth. Carinated sides and wide base with broad ring foot which evolved from an earlier type of flask with a narrow neck and oval body. Beautiful twisted handle begins just below the rim and runs to the widest part of the body. Decorated with brown encircling bands, with a wider one at the transition to the shoulder. Good condition. Age-related wear with nicks and scratches on surface. Repaired mouth, otherwise intact. Rich deposits on interior and exterior. Size approx. 19,5cm x 18,5cm x 18,5cm. 
Provenance: Dutch private collection
For a similar examples see:
Lagynos from Cyprus in the Collection of Classical and Near Eastern Antiquities, The National Museum of Denmark, inv. no. 6543 (cat. no. 23).
Lagynos, The British Museum, museum number 1881,0824.56
Terracotta lagynos (oil flask), The Metropolitan Museum of Art, Accession number: 74.51.441
References and further reading:
Hellenistic Pottery, Summer Trentin and Debby Sneed, Department of Classics, University of Colorado Boulder, June 14, 2018.
Handbook of the Cesnola Collection of Antiquities from Cyprus, John L. Myres, The Metropolitan Museum of Art, 1914.
Cypriot Lagynoi with a Funnel Shaped Mouth and a Twisted Handle, John Lund, Studies in Ancient Art and Civilization 17, December 2013. pp. 255-275. (https://doi.org/10.12797/SAAC.17.2013.17.22.)
Cognitive Theory of Prototype and Categorization in Pottery Studies. An Analysis Based on Cypriot lagynoi Samples, Sebastian  Borowicz, Archeologia 58, 7-13.
View full details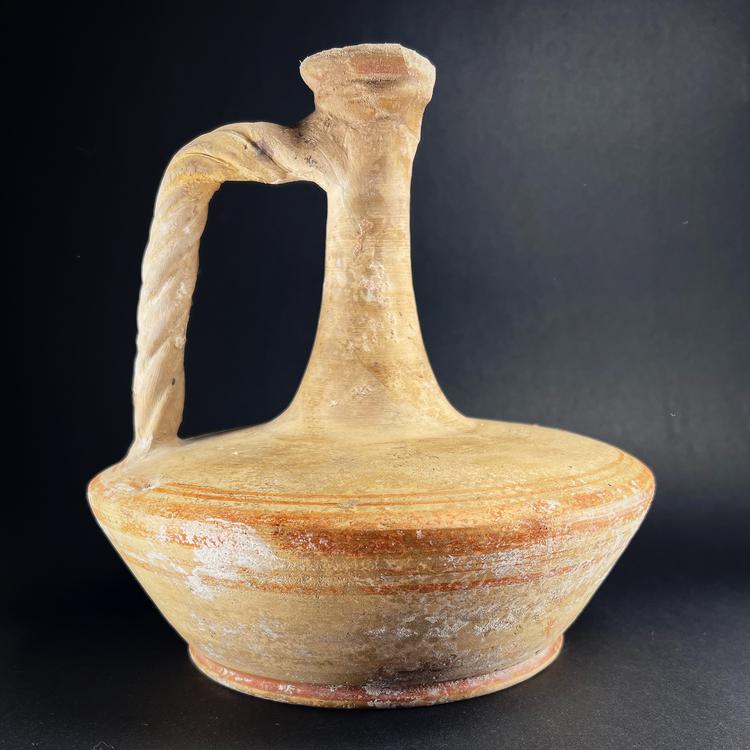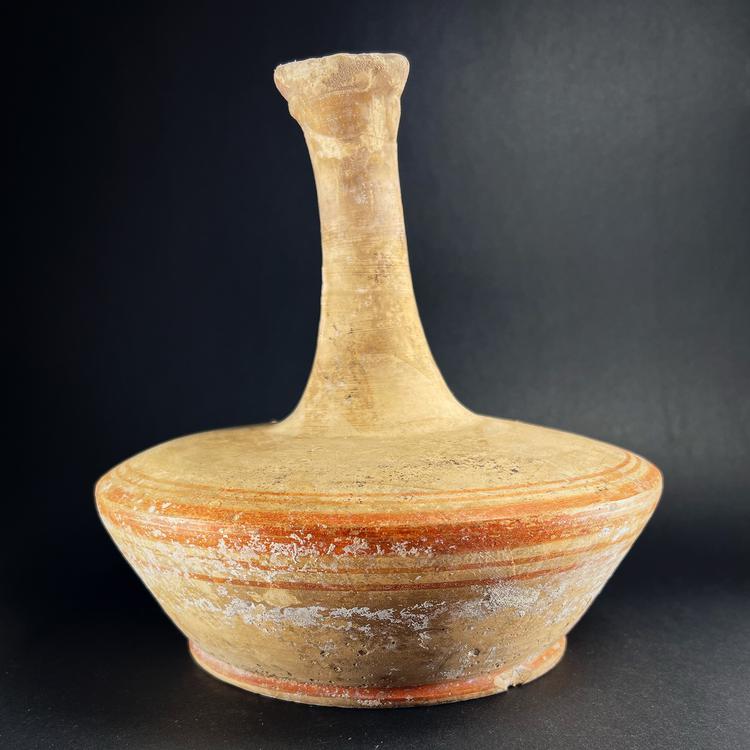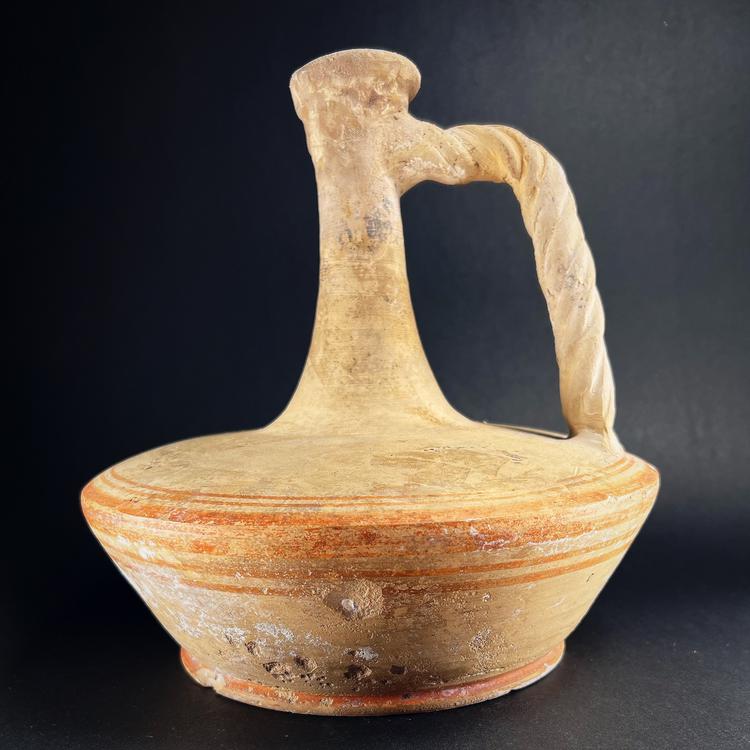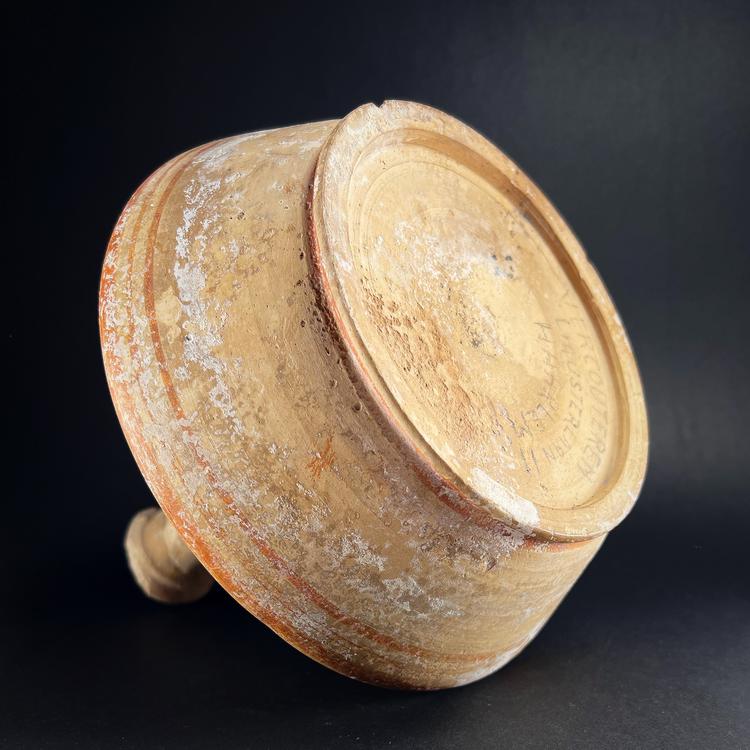 Shipping

The shipment will be prepared in the course of 3-5 days and dispatched via Posti Group Oyj or purchased item(s) can be picked up from our shop during the store's opening hours (Tarkk'ampujankatu 4, 00140, Helsinki, Finland). Within the Finland, all items are shipped via Posti Group Oyj unless otherwise requested. We pack the items carefully and mainly in recycled materials because we want to save nature. You will receive the tracking number for your items by e-mail.

Returns

Returns and exchange will be accepted within fourteen days (14) of receipt at the purchaser's cost to include freight and packaging. Items must be returned in the same condition as when they were shipped, and will not be accepted if damaged or altered in any way. Please inform us via email (info@gotanmaailma.fi) or by calling +358408408352 before sending. We do not accept returns more than 14 days after delivery.