Regular price
Sale price
$242.00
Unit price
per
Sale
Sold out
Share
Maasai people, mid. or late 20th century, Kenya or Tanzania.

Fascinating Maasai milk gourd (Kibuyu or Enkukuri), of elongated tapering form, with applied leather straps embellished with coloured glass beads. Top cap is used as a drinkin cup, and has beading around it as well. Milk containers are vital objects in a culture where raising cattle is of central importance. Such gourds were used to contain a yoghurty blend of milk and blood, the staple food of the Maasai herdsman. They were treasured, mended when broken, and used for years.
Maasai are an indigenous ethnic group inhabiting northern, central and southern Kenya and northern Tanzania. The pastoral Maasai are fully nomadic, wandering in bands throughout the year and subsisting almost entirely on the meat, blood and milk of their herds. The measure of a man's wealth is in terms of cattle and children. The monotheistic Maasai worship a supreme being and creator known as Enkai and serves as the guardian over rain, fertility, love and the sun. Enkai has a dual nature: Enkai Narok (Black God) is benevolent, and Enkai Na-nyokie (Red God) is vengeful. It was Enkai who gave cattle to the Maasai people. There are also minor deities like Neiterkob, the mediator between God and men. Goddess of the Moon (Olapa) is married to Enkai.
Maasai milk gourd are in good condition. Age-related wear and signs of long use. Multiple mended fractures. Beautiful polished patina. Size approx. 40,0cm x 10,5cm x 10,0cm.

Provenance: Finnish private collection
For a similar examples see:
Vessel, The Metropolitan Museum of Art, Accession number: 1986.478.44 (https://www.metmuseum.org/art/collection/search/315012)
Milk Gourd (Enkukuri), North Carolina Museum of Art, Accession number: 2017.20.24 (https://ncartmuseum.org/object/milk-gourd-enkukuri/)
View full details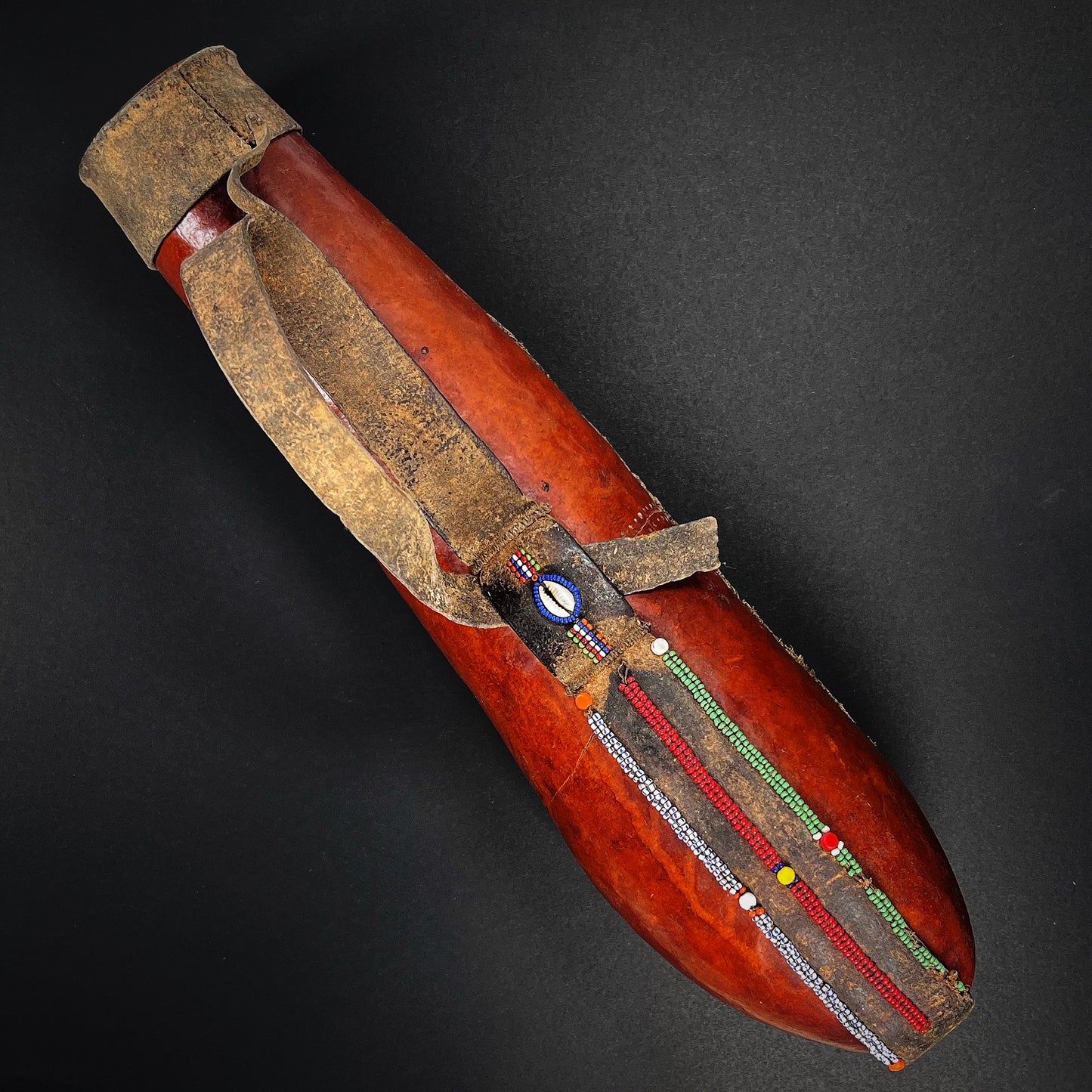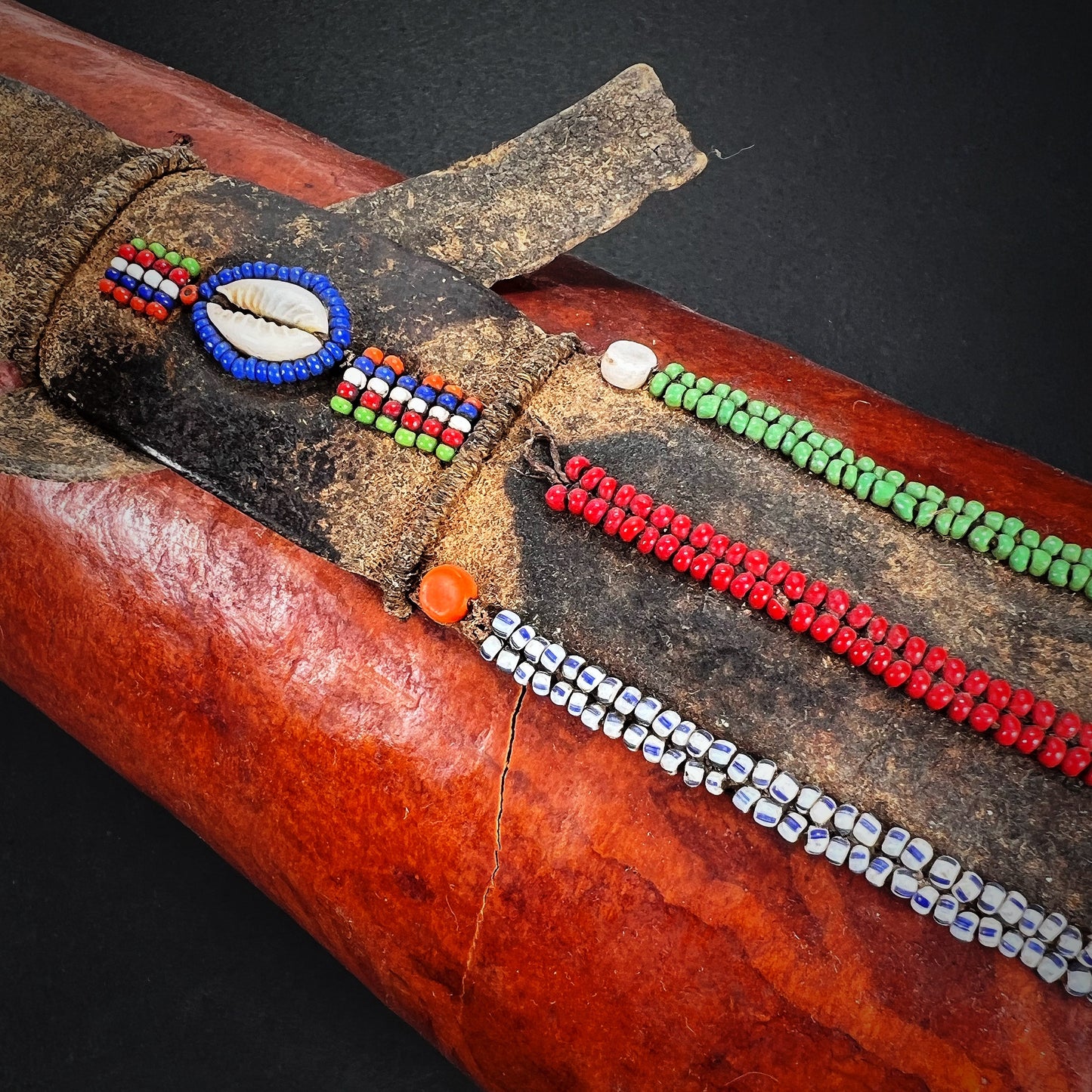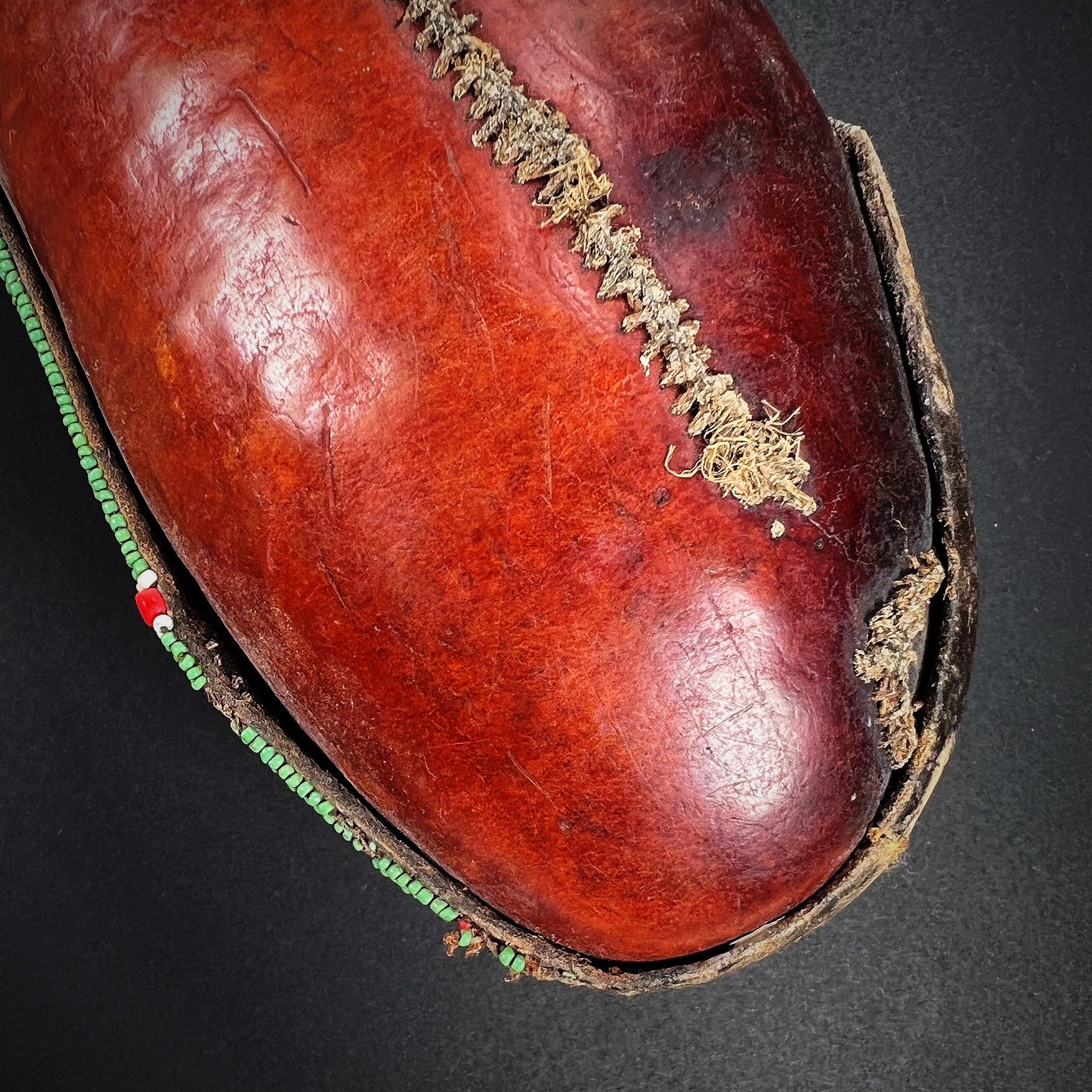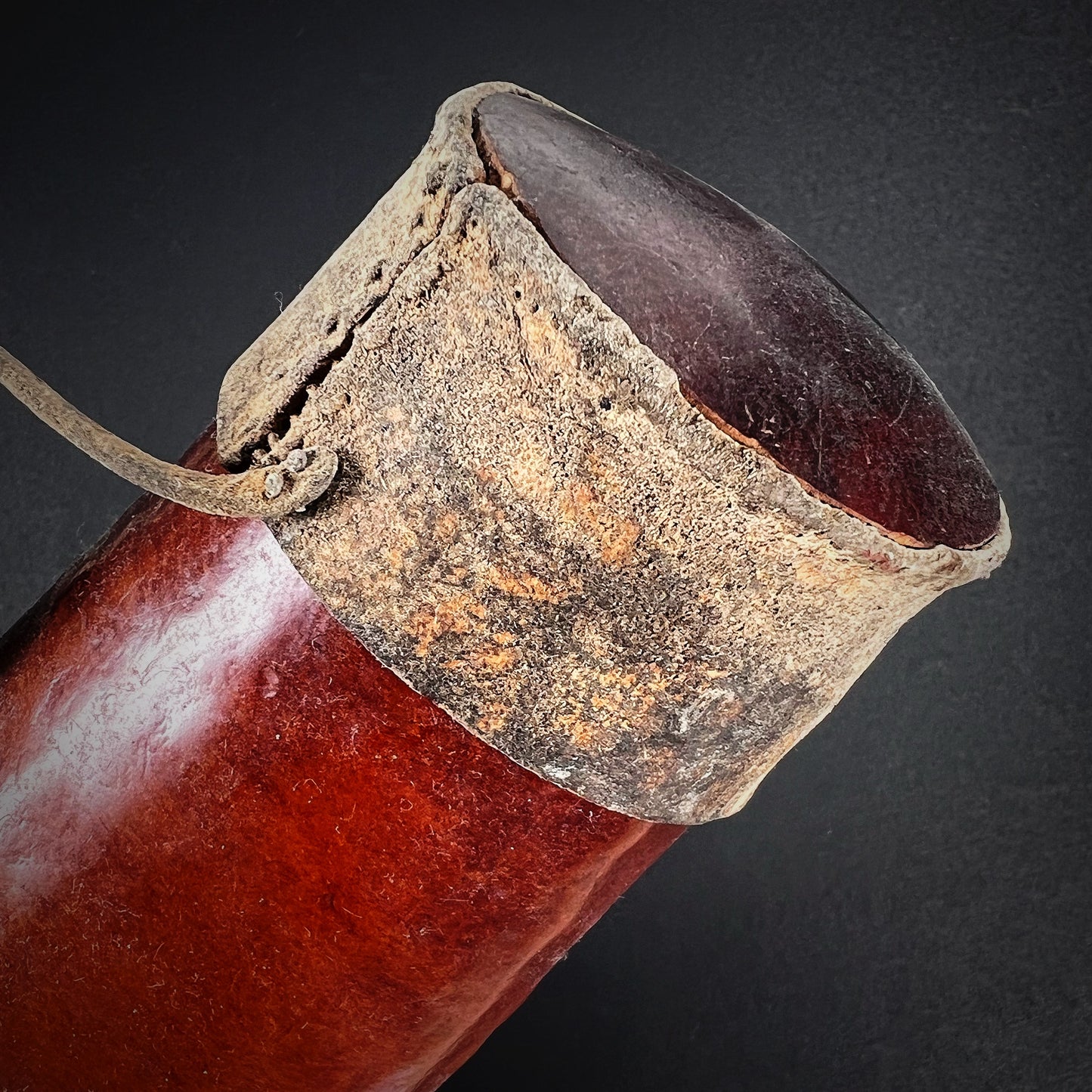 Shipping

The shipment will be prepared in the course of 3-5 days and dispatched via Posti Group Oyj or purchased item(s) can be picked up from our shop during the store's opening hours (Tarkk'ampujankatu 4, 00140, Helsinki, Finland). Within the Finland, all items are shipped via Posti Group Oyj unless otherwise requested. We pack the items carefully and mainly in recycled materials because we want to save nature. You will receive the tracking number for your items by e-mail.

Returns

Returns and exchange will be accepted within fourteen days (14) of receipt at the purchaser's cost to include freight and packaging. Items must be returned in the same condition as when they were shipped, and will not be accepted if damaged or altered in any way. Please inform us via email (info@gotanmaailma.fi) or by calling +358408408352 before sending. We do not accept returns more than 14 days after delivery.