Regular price
Sale price
$0.00
Unit price
per
Sale
Sold out
Share
Ming dynasty, c. 1550-1644, China.
Absolutely gorgeous Fahua ware biscuit figure, depicting a bearded court official or dignitary wearing an official cap, both hands held before the chest, clad in loose flowing robes, shoes protruding from underneath the robe, seated on a wide pedestal with foot stool. Fahua refers to a palette which combines a variety of low-fired overglazes, such as turquoise, deep aubergine, ink blue, as seen on this piece.
The Ming dynasty, officially the Great Ming, was the ruling dynasty of China from 1368 to 1644. In ancient China the "spirit goods" (mingqi) were items made to accompany the deceased in burial. The figures provide an insights into belief systems and the daily life's of the Chinese over a thousand-year period. They reveal both how people in early China approached death and how they lived. Burial figurines were popularized during the formative Han dynasty and endured through the turbulent Six Dynasties period and the later reunification of China in the Sui and Tang dynasties. Later, in the Ming dynasty, the tradition again surfaced to outdo the Tang, if not in quality so at least in quantity. Pottery ware were lined outside the tomb before the coffin was taken inside, and then placed and arranged inside the tomb. The size and number of the figures in a grave depended on the rank of the deceased, as did the number that were glazed. These figures were most often of servants, soldiers (in male tombs) and attendants, like dancers, musicians and courtesans. Animals are most often horses and Bactrian camels. Sometimes the terracotta figurines were coloured in sancai (meaning three colours) glaze, utilising green and amber glaze on cream. The green-and-brown lustrous lead glazes were developed imitating more expensive bronze items and made with a green glaze probably imported from Rome. Unglazed figurines are rarer compared to the glazed ones, since unfired pigments are more prone to flaking. 
Mesmerizing Fahua ware tomb figure are in excellent condition. Intact. Age-related wear and abrasion. Fritting and glazing flaws. Size approx. 18,2cm x 10,5cm x 6,6cm. 
Provenance: Swedish private collection
References and further reading:
The Matter of Tang Tomb Figures; A New Perspective on a Group of Terracotta Animals and Riders, Lucien Van Valen & Isabelle Garachon, The Rijksmuseum Bulletin, Volume 62. pp. 218-239, 2014.
Dream of Ideal Life in Ancient China: Ceramic Miniatures of Architectures, Household Goods, People and Animals, Aichi.ken Toji Shiryokan, Seto, 2005, no. 14, p. 34.
Antecedents of Sui-Tang Burial Practices in Shaanxi, Mary Fong, Artibus Asiae 51, no:s. 3–4 (1991), pp. 147–98.

Mingqi - Items for the next world, Jan-Erik Nilsson, Gotheborg.com (https://gotheborg.com/glossary/mingqi.shtml)
Immortality of the Spirit: Chinese Funerary Art from the Han and Tang Dynasties Exhibition Catalogue, Jill J. Deupi, Ive Covaci & Leopold Swergold, Immortality of the Spirit - Ephemera. 1, Fairfield University, 2012. (https://digitalcommons.fairfield.edu/immortality_ephemera/1)
The Vibrant Role of Mingqi in Early Chinese Burials, Heilbrunn Timeline of Art History, Heather Colburn Clydesdale, Independent Scholar, The Metropolitan Museum of Art, April 2009. (www.metmuseum.org/toah/hd/mgqi/hd_mgqi.htm)
View full details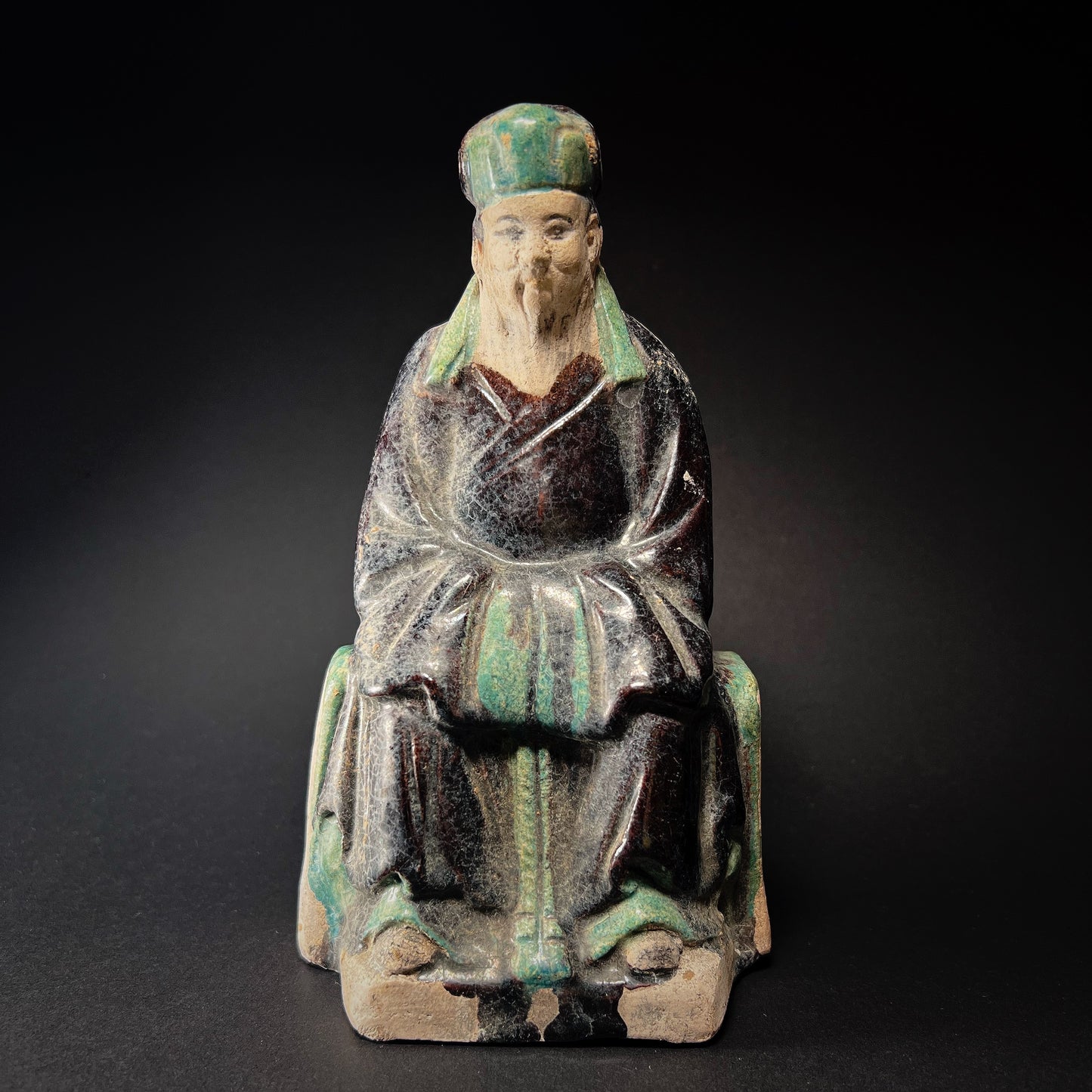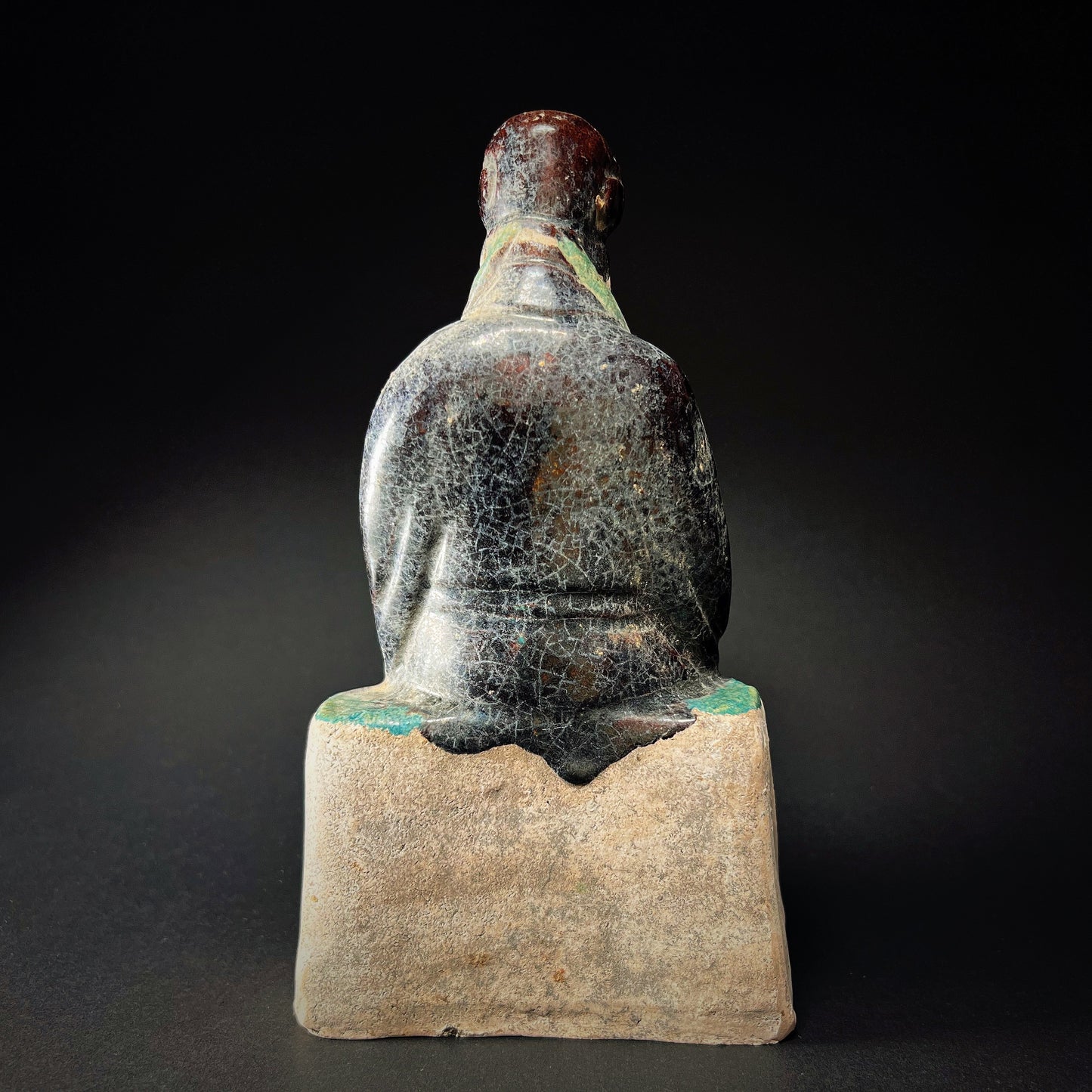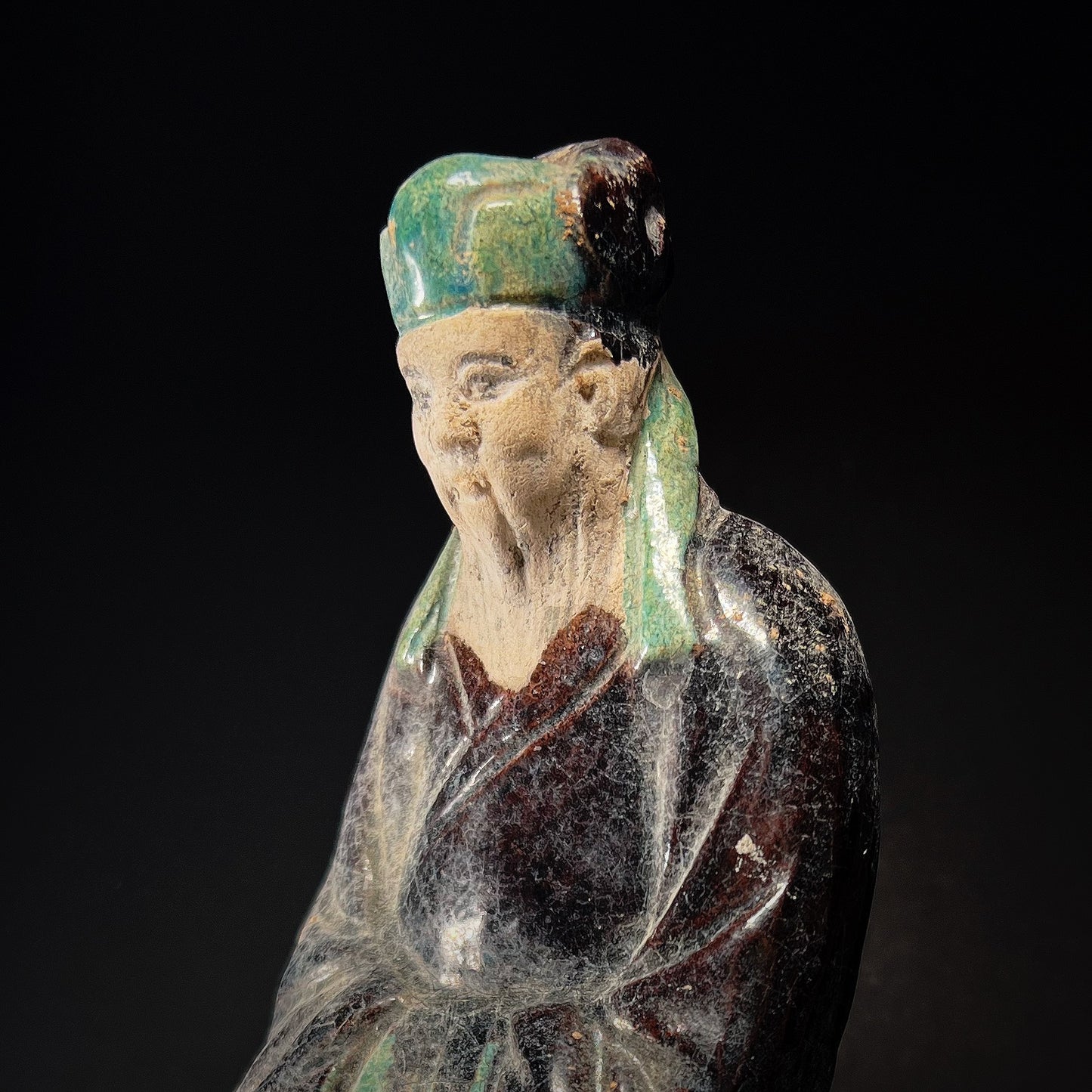 Shipping

The shipment will be prepared in the course of 3-5 days and dispatched via Posti Group Oyj or purchased item(s) can be picked up from our shop during the store's opening hours (Tarkk'ampujankatu 4, 00140, Helsinki, Finland). Within the Finland, all items are shipped via Posti Group Oyj unless otherwise requested. We pack the items carefully and mainly in recycled materials because we want to save nature. You will receive the tracking number for your items by e-mail.

Returns

Returns and exchange will be accepted within fourteen days (14) of receipt at the purchaser's cost to include freight and packaging. Items must be returned in the same condition as when they were shipped, and will not be accepted if damaged or altered in any way. Please inform us via email (info@gotanmaailma.fi) or by calling +358408408352 before sending. We do not accept returns more than 14 days after delivery.