Regular price
Sale price
$747.00
Unit price
per
Sale
Sold out
Share
Pre-Columbian era, Chimú culture, c. 800-1470AD, Moche Valley, Trujillo, Peru.
Superb and important sacrificial knife (Tumi) made of thin sheet of arsenical copper, has a wide trapezoidal shaft and a crescent-shaped cutting edge. The knife would have been wrapped into a mummy bundle as a votive tool to be needed in the afterlife.
The tumi was a ceremonial knife used by several pre-Columbian cultures that inhabited the Peruvian coast, including the Moche, Sicán, Chimu, and Inca cultures, to carry out blood sacrifice and perform surgical procedures. As a ceremonial object, tumis were often made of precious metals, such as bronze, gold, silver or copper. The tumi often appear in Moche iconography, and is shown to be used to cut the throats of sacrificial victims. Among the Inca, the crescent-bladed knives were used to sacrifice llamas during the harvest celebrations. The festival (Inti Raymi'rata) took place at the end of the potato and maize harvest in order to thank the Sun for the abundant crops or to ask for better crops during the next season. During this important religious ceremony, the High Priest would sacrifice a completely white or black llama. Using a tumi, he would open the animal's belly and with his hands pull out its bowels, so that observing those elements he could foretell the future. Later, the animal and its parts were completely incinerated. Apart from ritual sacrifices, the tumi was also used for cranial surgery, more specifically, for cranial trephination, a form of surgery in which a hole is drilled or scraped into the skull. This surgery was done to treat psychological disorders,  headaches or a cranial fracture. Unlike the ceremonial tumis, these surgical blades were smaller.
This gorgeous example features brownish green surface patina and encrusted mineral deposits. Light remains of ancient textile fragments and impressions on the surface. Age-related wear. Size approx. 16,5cm x 2,5cm (blade 7,6cm) x 0,3cm.
Provenance: From the estate of Paul Ragnar Wedendal Sr. & Paul Wedendal Jr. Collected in the 1940's to 1950's.
For a similar examples see:
Tumi (knife), Princeton University Art Museum, Accession number: y1990-43 (https://artmuseum.princeton.edu/collections/objects/33453)
Tumi, Virginia Museum of Fine Arts, Accession number: 2018.269 (https://vmfa.museum/piction/6027262-155843176/)
View full details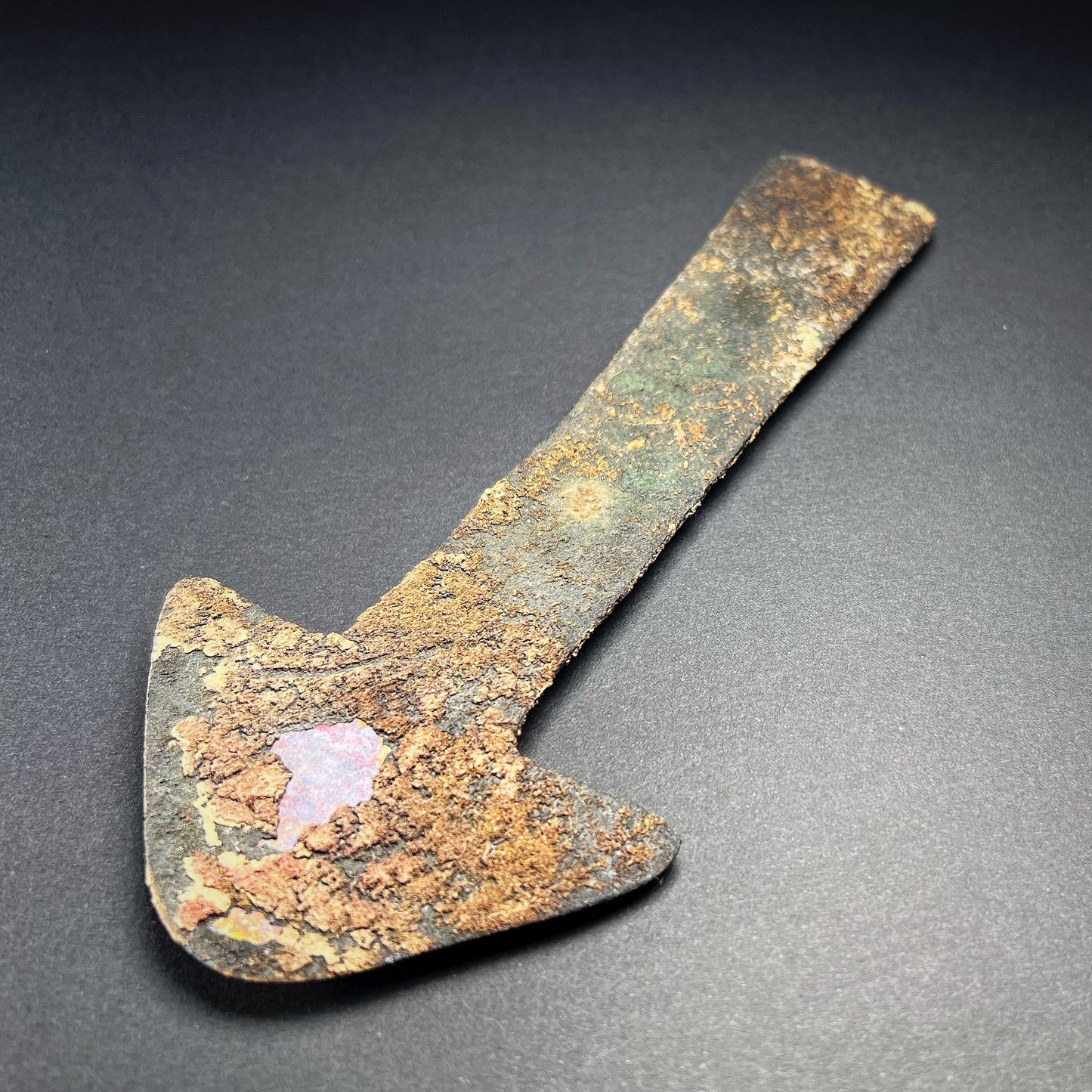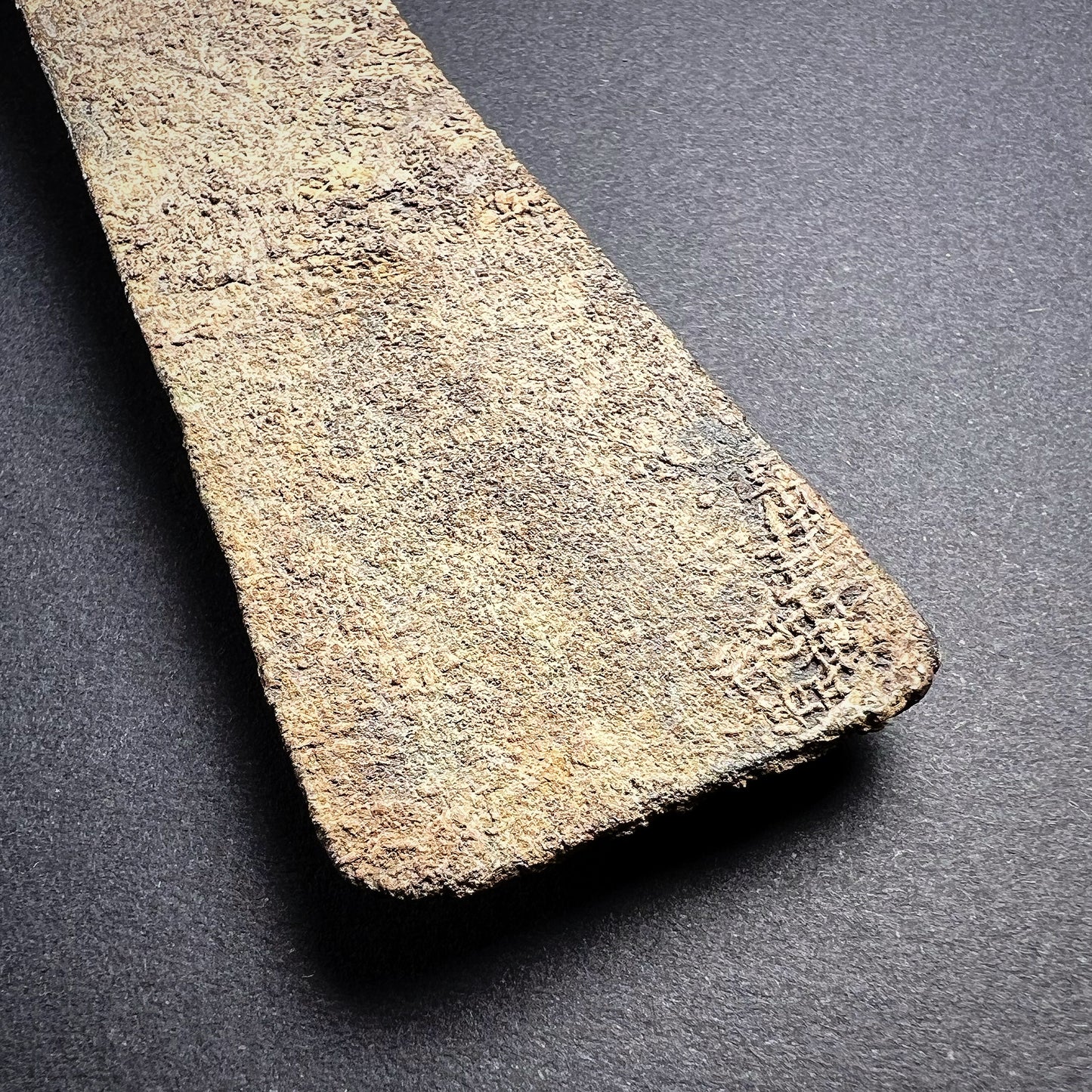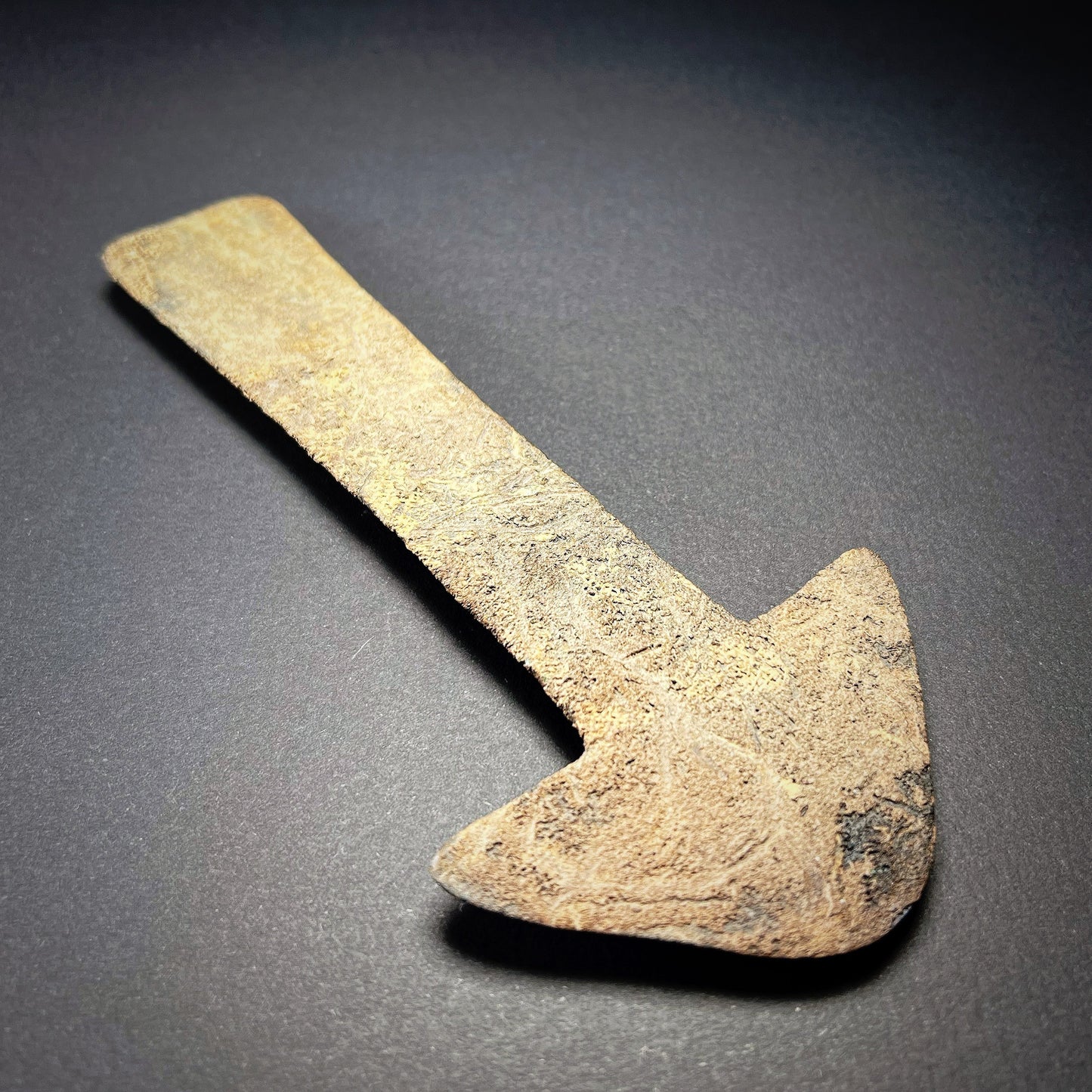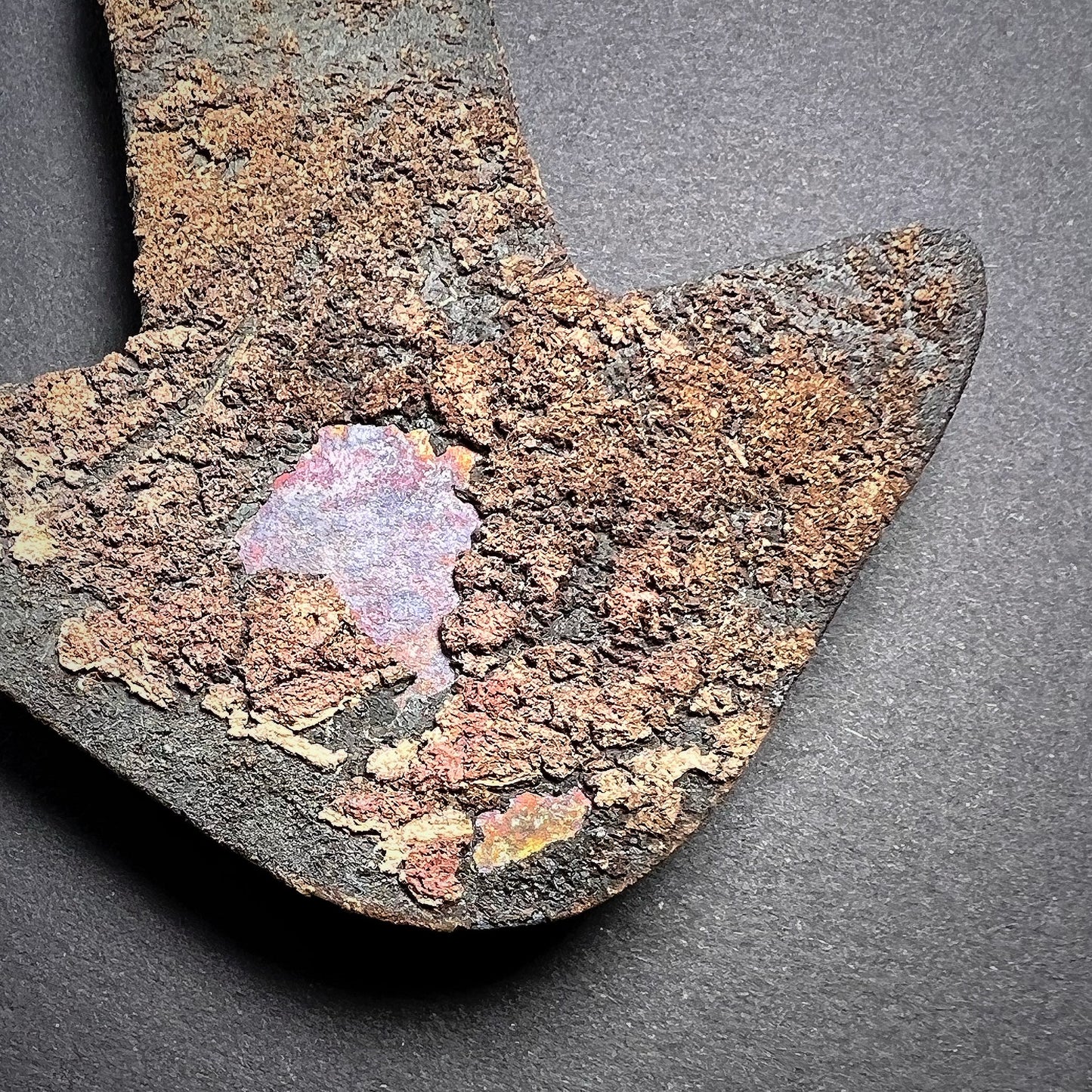 Shipping

The shipment will be prepared in the course of 3-5 days and dispatched via Posti Group Oyj or purchased item(s) can be picked up from our shop during the store's opening hours (Tarkk'ampujankatu 4, 00140, Helsinki, Finland). Within the Finland, all items are shipped via Posti Group Oyj unless otherwise requested. We pack the items carefully and mainly in recycled materials because we want to save nature. You will receive the tracking number for your items by e-mail.

Returns

Returns and exchange will be accepted within fourteen days (14) of receipt at the purchaser's cost to include freight and packaging. Items must be returned in the same condition as when they were shipped, and will not be accepted if damaged or altered in any way. Please inform us via email (info@gotanmaailma.fi) or by calling +358408408352 before sending. We do not accept returns more than 14 days after delivery.