Regular price
Sale price
$385.00
Unit price
per
Sale
Sold out
Share
The Nuristani people,
late 19th century, 

Afghanistan or Pakistan.

Absolutely gorgeous and aged pair of massive, drop ear ornaments (known as keramli or devad) from Nuristan Province. The Nuristani people, also called Nuristanis (formerly known as Kāfirstanis) are an ethnic group native to the Nūristān Province of northeastern Afghanistan and the Chitral District of northwestern Pakistan. In their native rural areas, they have a clan organization with village government and are now settled agriculturists. The houses in the highest northern regions are built of stone or clay, but in the forested regions they are mainly of wood, often with multiple stories and arranged in steplike terraces on the mountain slopes. The small enclosed fields, mostly lying in steep, narrow mountain valleys, are cultivated by the women, while the men hunt or tend livestock. The main crop is wheat, supplemented by barley, maize, millet, and peas. Grapes and mulberries are grown in the lower areas. Livestock consists mainly of goats, with some cattle and a few sheep in the upper, wider valleys. 

Before their conversion to Islam the Nuristanis practiced a form of ancient Hinduism, infused with accretions developed locally. They acknowledged a number of human-like deities who lived in the unseen Deity World (Kâmviri d'e lu). The ancient Hindu god Yama Râja (called imr'o in Kâmviri) was universally revered as the creator. They also believed in many lesser gods and goddesses known locally as Mandi or Moni, Wushum or Shomde, Gish or Giwish, Bagisht, Indr, Züzum, Disani, Kshumai or Kime etc. The deities guided peoples' destinies and could be influenced through prayer and dance. Each village and clan had its guardian deity, with shamans advising those seeking help and priests officiating at religious services. The cult centered on the sacrifice of animals, mostly goats. Supplicants communicated with the deities through shamans, who would go into a trance after the area was purified with juniper smoke to invite the deities' presence.

Ethnographic arts of Nūristān, textiles, jewellery or wood carvings, are very distinct in comparison to other ethnic groups of the region such as the Uzbeks or Kirghiz. Their uncompromising designs are so archaic and unique, perhaps due to the fact that Nuristan is a such a remote valley that only just over a hundred years ago were they incorporated to the main stream Muslim culture of the region from their own unique fire worship ancient religions. 

Mesmerizing pair of low quality silver (untested) and copper ear ornaments in the shape of stylised pomegranates are embellished with applied granulation work, fine wire work and delicate silver spirals. Most likely a gift offered on the occasion of the wedding to the bride for patrimonial reasons and a part of her dowry. Ear ornaments like these were symbols worn only by high-ranking men and their women. Good condition. Age-related wear and signs of use. Size approx. 13,9cm x 3,0cm. 

Provenance: Private collection from Finland.

For a similar examples see:

Jewellery in Afganistan, Alfred Janata, Graz: Akademische Druck - u. Verlagsanstalt, 1981, p. 90-91.

Jewellery from the Orient, Wolf-Dieter Seiwert, Treasures from the Bir Collection, Stuttgart: Arnoldsche 2009, p. 193.

References and further reading:

Peoples and Languages of Nuristân, Richard F. Strand, 31 December 2005. (http://nuristan.info/Nuristani/Nuristanis1.html)

A Passage to Nuristan: Exploring the Mysterious Afghan Hinterland, Nicholas Barrington, Joseph T. Kendrick, Reinhard Schlagintweit, I.B. Tauris, April 2006. p. 111.

Nuristan, Max Klimburg, Encyclopaedia Iranica, July 20, 2004.(https://iranicaonline.org/articles/nuristan)

A Journey in Nuristan, Wilfred Thesiger, The Geographical Journal. 123 (4), 1957, pp 457- 464. (https://www.jstor.org/stable/1790347?origin=crossref)

Some gods of Pre-Islamic Nuristan, Nicholas Justin Allen, Revue de l'histoire des religions 208 (2), 1991, pp. 141–168. (https://www.persee.fr/doc/rhr_0035-1423_1991_num_208_2_1679)
View full details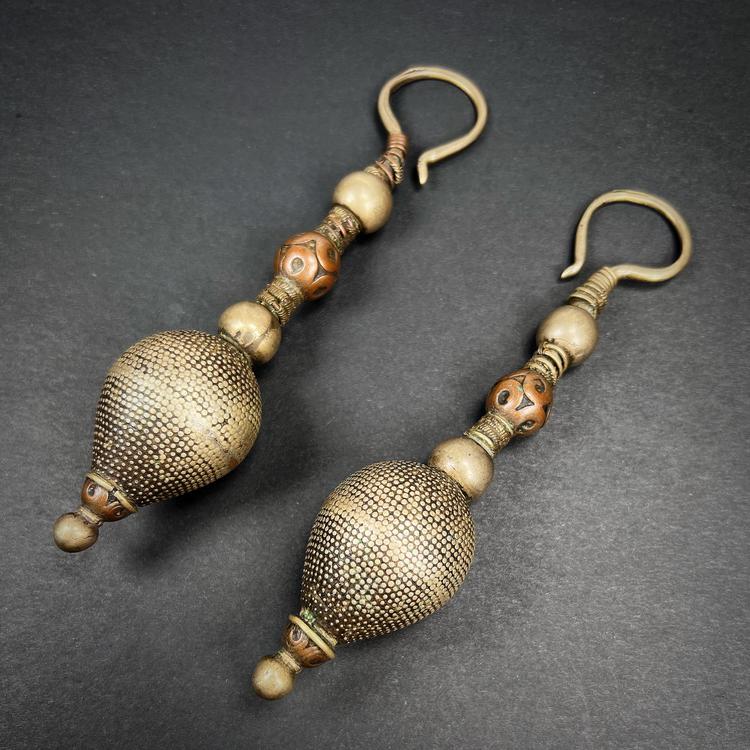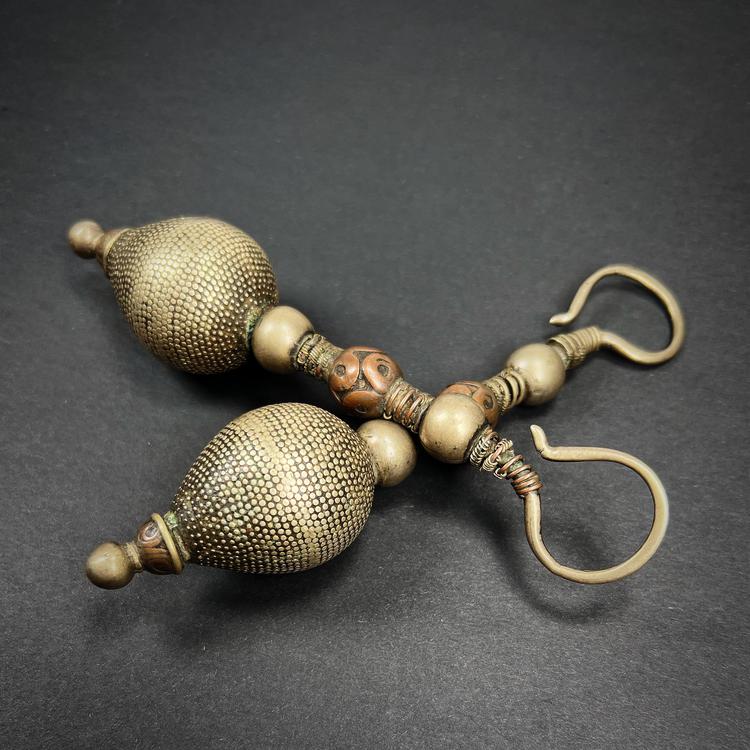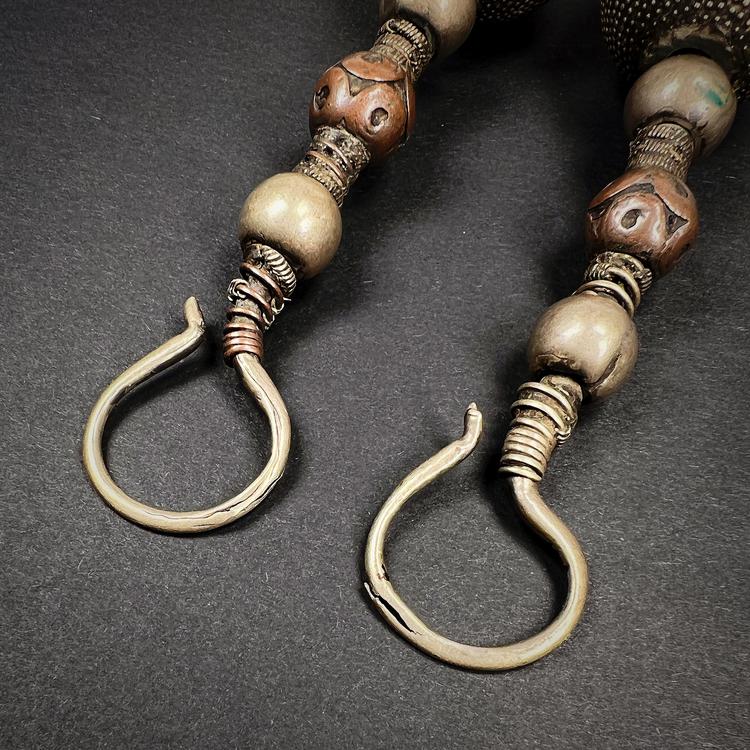 Shipping

The shipment will be prepared in the course of 3-5 days and dispatched via Posti Group Oyj or purchased item(s) can be picked up from our shop during the store's opening hours (Tarkk'ampujankatu 4, 00140, Helsinki, Finland). Within the Finland, all items are shipped via Posti Group Oyj unless otherwise requested. We pack the items carefully and mainly in recycled materials because we want to save nature. You will receive the tracking number for your items by e-mail.

Returns

Returns and exchange will be accepted within fourteen days (14) of receipt at the purchaser's cost to include freight and packaging. Items must be returned in the same condition as when they were shipped, and will not be accepted if damaged or altered in any way. Please inform us via email (info@gotanmaailma.fi) or by calling +358408408352 before sending. We do not accept returns more than 14 days after delivery.