Regular price
Sale price
$925.00
Unit price
per
Sale
Sold out
Share
Pre-Columbian era, Atlantic Watershed culture, Period VI, c. 1000-1520AD, Limón Province, Costa Rica, Central America.
Magnificent and important medicine man or shaman (Sukia) figure expertly carved from a porous grey volcanic basalt stone (andesite), depicted squatting with upraised knees and legs spread apart, feet placed firmly on the ground, elbows resting upon knees, the right hand holding the left forearm, while the left hand is held to his mouth to tubular shaped implement (maybe he is playing a flute, smoking or blowing through a tube), and his back hunched with skeletal spine characteristically clearly carved. The head is also finely carved with detailed facial features including coffee bean shaped eyes, a broad nose, cup-shaped ears, and even delicate forehead lines.
Costa Rica has three archaeological zones, each with a different cultural chronology: The Guanacaste-Nicoya, Central Highlands-Atlantic Watershed, and the Diquis. The Pre-Columbian history of Costa Rica extends from the establishment of the first settlers until the arrival of Christopher Columbus to the Americas. The first indigenous peoples of Costa Rica were hunters and gatherers, and when the Spanish conquerors arrived, Costa Rica was divided in two distinct cultural areas due to its geographical location in the Intermediate Area, between Mesoamerican and the Andean cultures, with influences of both cultures. The northwest of the country, the Nicoya Peninsula, was the southernmost point of Mesoamerican cultural influence when the Spanish conquerors came in the 16th century. The Nicoya culture was the largest cacicazgo on the Pacific coast of Costa Rica. The central and southern portions of the country belonged to the Isthmo-Colombian cultural area with strong Muisca influences, as these were part of territories occupied predominantly by speakers of the Chibchan languages. The Diquis culture flourished from 700AD to 1530AD and were well known for their crafts in metal and stonework. The Atlantic Watershed culture took volcanic stone carving to a high level of development. They made elaborate metates carved from volcanic stone and decorated with complex carvings of a wide range of imagery such as dignitary and mythical animals, many of which were used to prepare hallucinogenic substances, figures of men in shamanic trance, and individuals with weapons and severed heads, linked to ritual sacrifice. These sculptures served as symbols of social prestige in the tombs of the most prominent deceased.
Gorgeous carved volcanic stone figure of a harmonious classic ritual position are in excellent condition. Age-related surface wear and abrasion. Size approx. 11,3cm x 8,3cm x 7,3cm.
Provenance: Finnish private collection
For a similar examples see:
Sukia Figure, The Metropolitan Museum of Art, Accession number: 1993.79.2 (https://www.metmuseum.org/art/collection/search/316767)
Figure of a shaman (Sukia), The Baltimore Museum of Art, Accession number: 1960.30.69 (https://collection.artbma.org/objects/23658/figure-of-a-shaman-sukia)
Sukia figure, Princeton University Art Museum, Accession number: 2001-300 (https://artmuseum.princeton.edu/collections/objects/40594)
View full details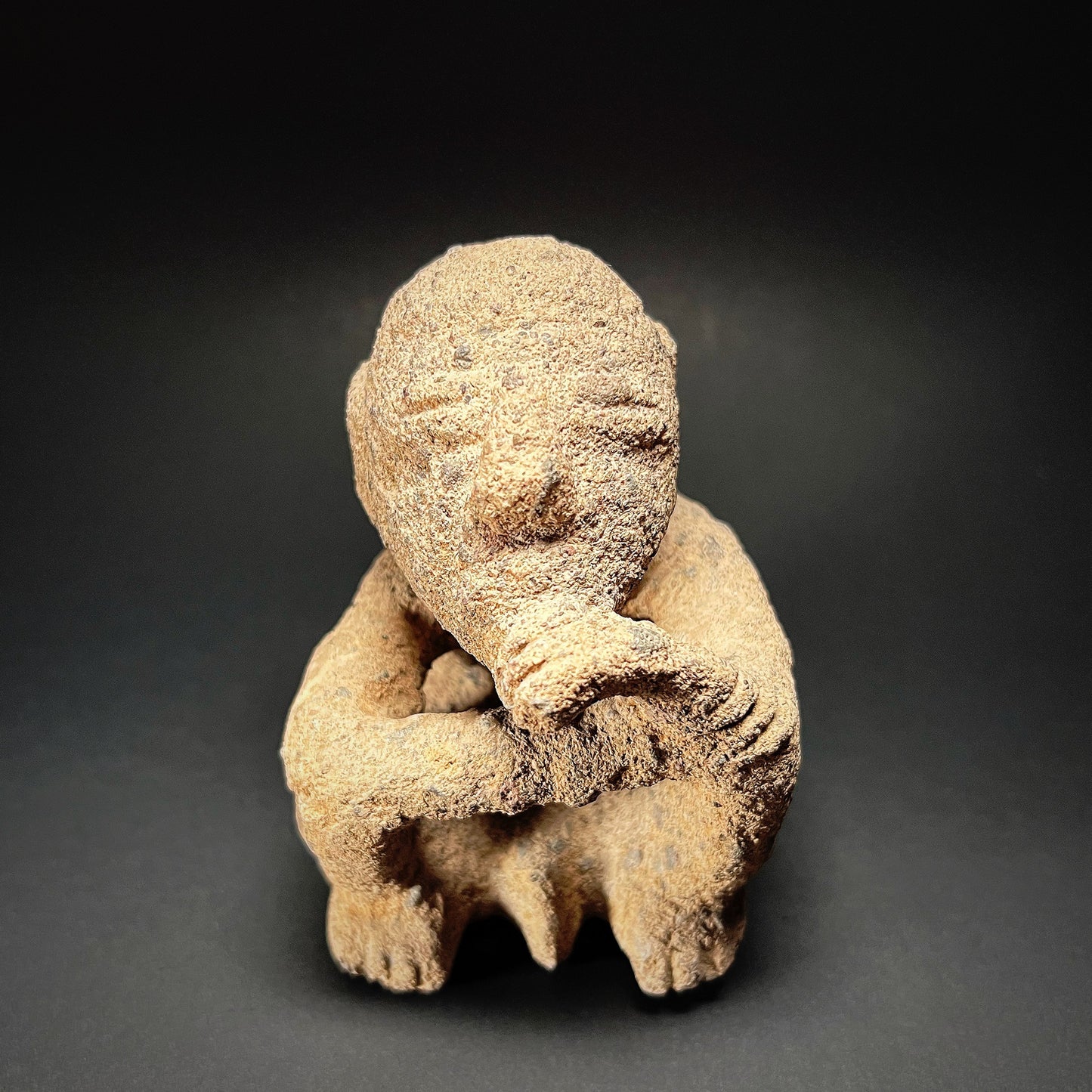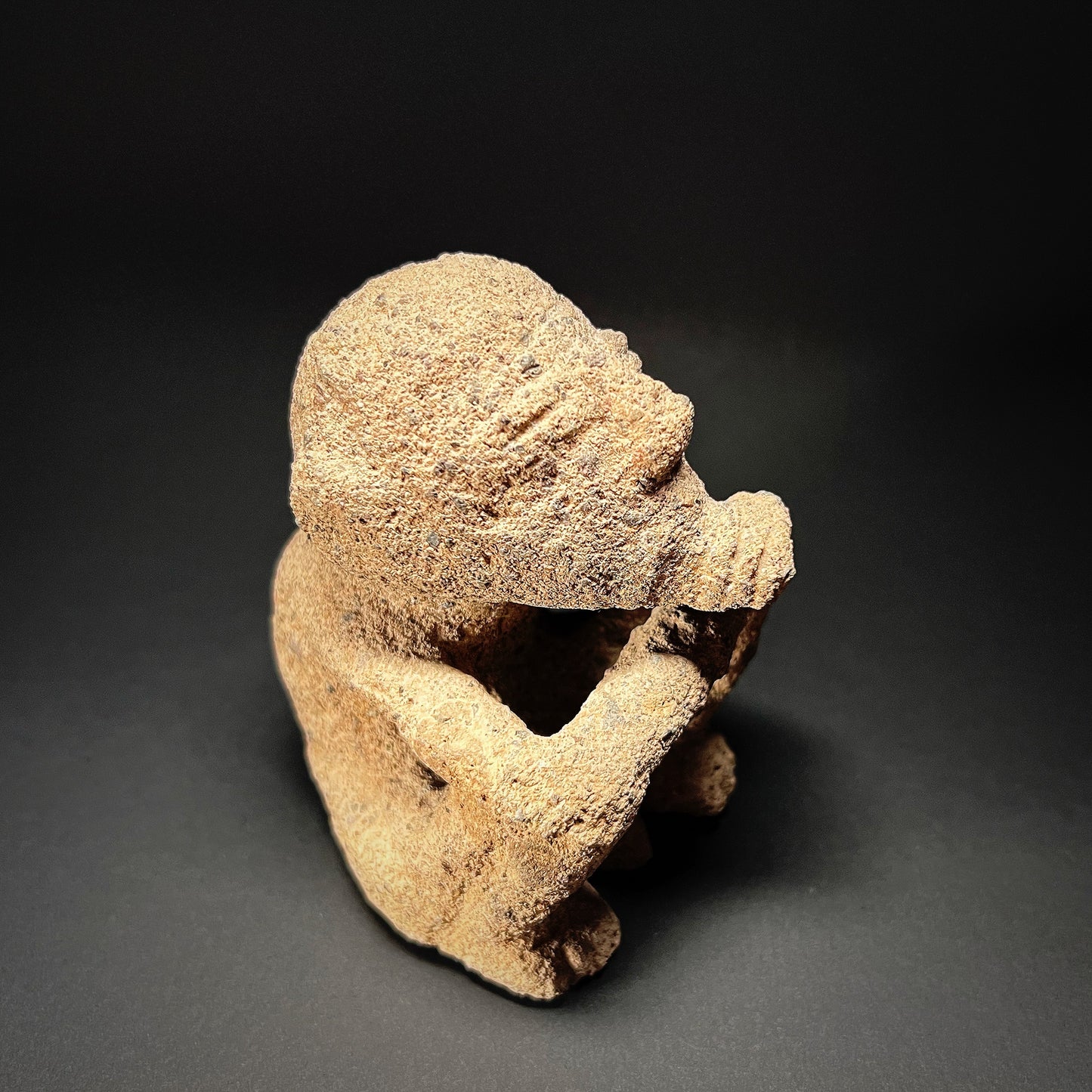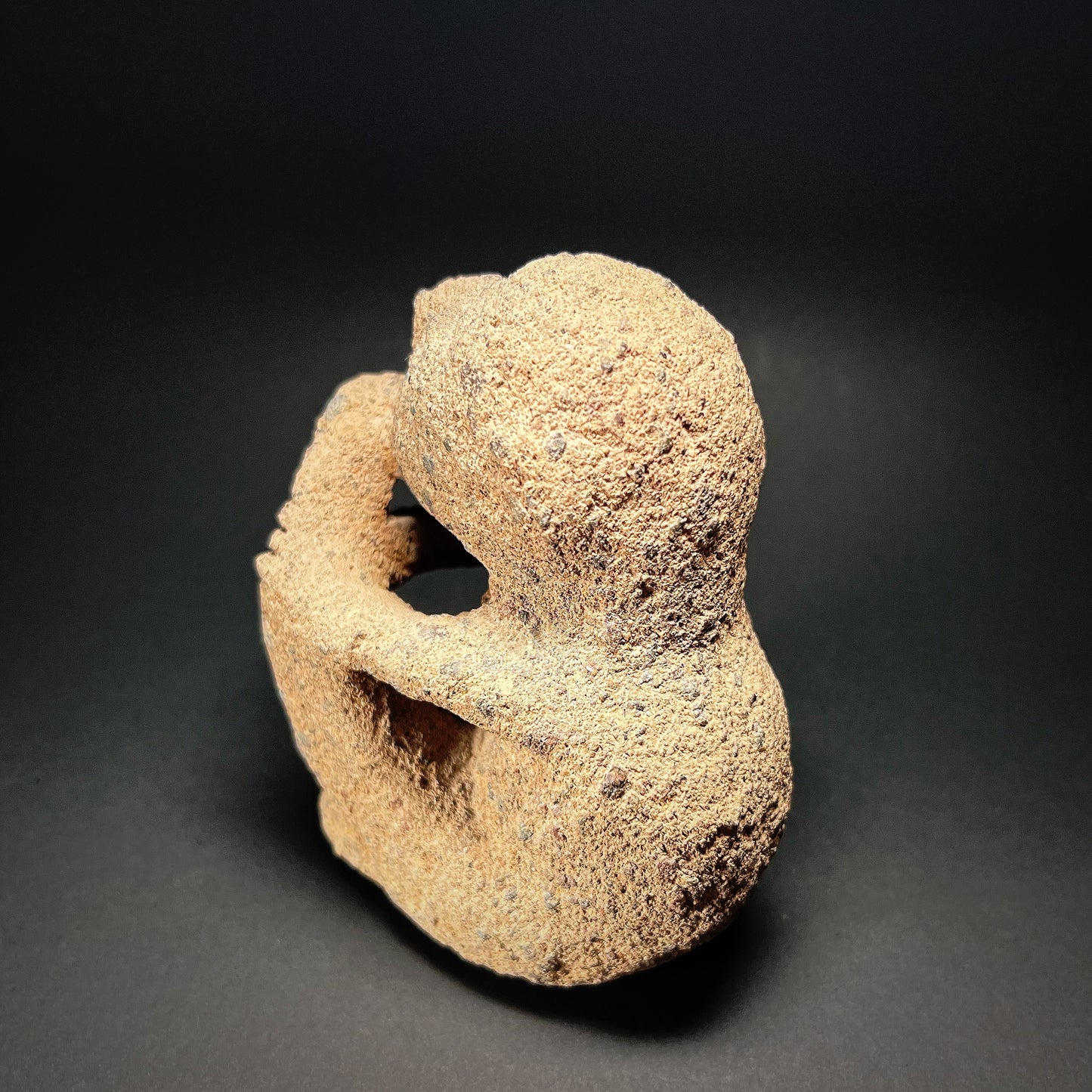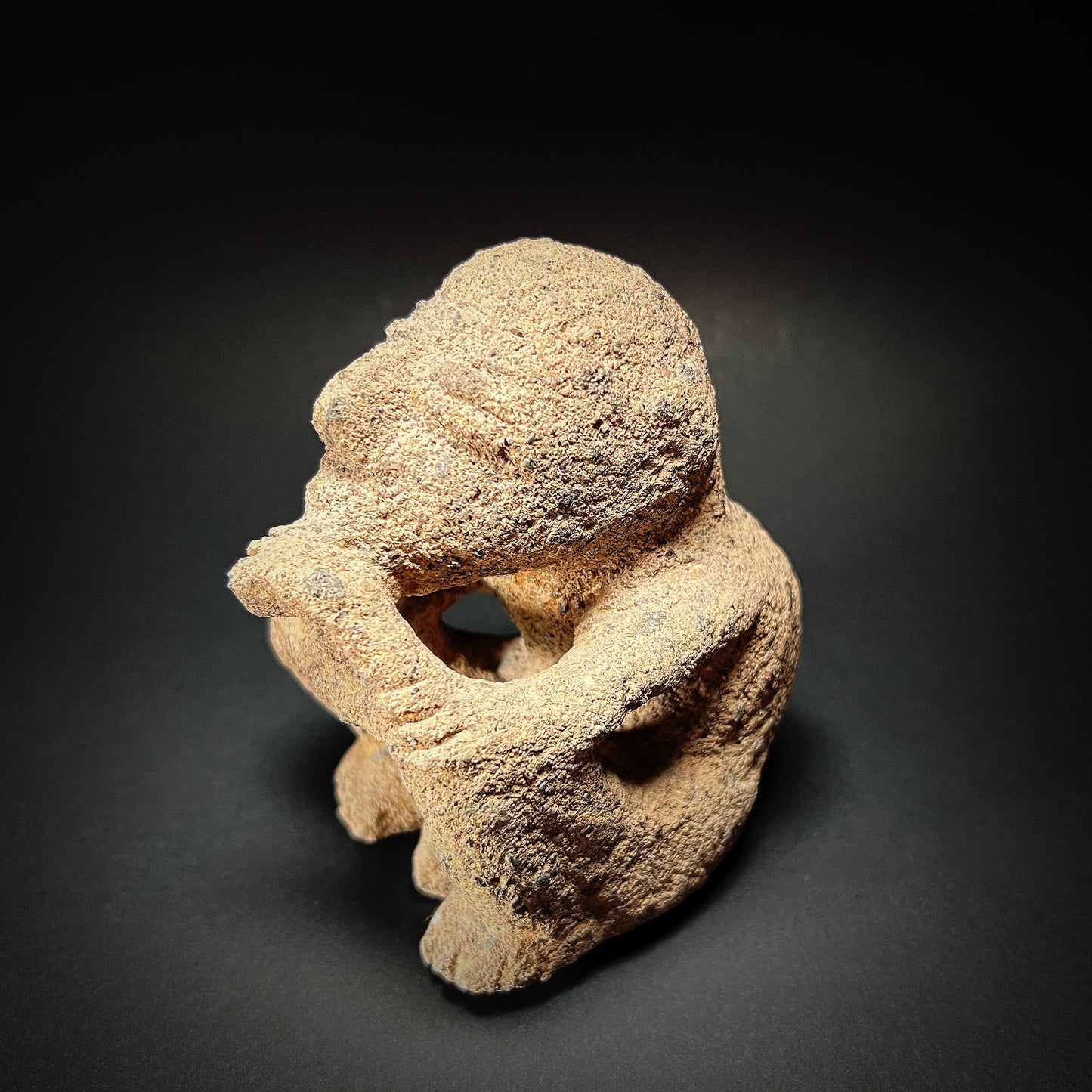 Shipping

The shipment will be prepared in the course of 3-5 days and dispatched via Posti Group Oyj or purchased item(s) can be picked up from our shop during the store's opening hours (Tarkk'ampujankatu 4, 00140, Helsinki, Finland). Within the Finland, all items are shipped via Posti Group Oyj unless otherwise requested. We pack the items carefully and mainly in recycled materials because we want to save nature. You will receive the tracking number for your items by e-mail.

Returns

Returns and exchange will be accepted within fourteen days (14) of receipt at the purchaser's cost to include freight and packaging. Items must be returned in the same condition as when they were shipped, and will not be accepted if damaged or altered in any way. Please inform us via email (info@gotanmaailma.fi) or by calling +358408408352 before sending. We do not accept returns more than 14 days after delivery.