Regular price
Sale price
$77.00
Unit price
per
Sale
Sold out
Share
Pre-Columbian era, Manabí culture, Ecuador & Quimbaya culture, c. 1050-1500AD, Cauca region, Middle Cauca complex, Colombia.
Beautiful Pre-Columbian Quimbaya spindle whorl with fine geometric designs. A spindle whorls (called malacates in Aztec Mexico, husos in Spanish and fusaiola in classical archaeology, Funes Sánchez 1970) are perforated weights that sits on a spindle shaft to facilitate the twisting of maguey, cotton or wool fibers into yarn. Small spindles were used for thin threads because they rotate faster and heavy spindles were used for plying yarn. A smaller whorl moves faster and the type of fiber determines how fast the spinning should go, rabbit fur, for example, needs to spin quickly, but the thicker, coarser materials, such as maguey, need to spin relatively slowly. 
The whorls are occasionally flat but usually spheroid, semi-spheroid, barrel-shaped, oblong, or conical. Funes Sánchez (1970:58) found the forms and decorations of the whorls varying the according to local culture and period. Decoration was accomplished mainly by excision and incision. The excavated parts were filled with white lime and possibly other colors. Geometric and abstract designs were very common in spindle-whorl art. Some fascinating spindle whorls from Mexico, Colombia, Ecuador, and Peru shows accurate illustrations of the reproductive structures of important economic plants. The arrangement of seeds in fruit sections, axial or parietal, is shown for the tomato, pepper (Solanaceous plants) and the gourds, squashes (Cucurbitaceae). The number of locules in cotton (Gossypium barbadense) bolls and the external appearance of the boll including the precise arrangement of the gossypol glands are illustrated. 
Intricately-incised, fine line details in linear and circular motifs. Hand polished. Beautiful deep brownish red colour. Excellent condition. Age-related minimal wear, encrustation and dust. Size approx. 2,4cm x 2,4cm x 1,8cm.
Provenance: Danish private collection
References and further reading:
The thread of life: Symbolism of miniature art from Ecuador, Johannes Wilbert, Studies in Pre-Columbian Art and Archaeology, no. 12 (1974): pp. 1–112. (http://www.jstor.org/stable/41263423.)
Arte Precolombino Ecuatoriano: Las Fusaiolas o Torteras del Litoral, Funes Sánchez & Maria Antonieta, Published by Editorial Casa de la Cultura Ecuatoriana, Nucleo del Guayas, 1970.
Spinning and Weaving as Female Gender Identity in Post-Classic Mexico, Sharisse D. McCafferty and Geoffrey G. McCafferty, Textile Traditions of Mesoamerica and the Andes: An Anthology, edited by Margot Blum Schevill, Janet Catherine Berlo and Edward B. Dwyer, New York, USA: University of Texas Press, 2021, pp. 19-44. (https://doi.org/10.7560/777149-005)
The World on a Whorl: Considerations on Aztec Spindle Whorl Iconography, Jesper Nielsen, PreColumbian Textile Conference VII / Jornadas de Textiles PreColombinos VII. 5., 2017 (http://digitalcommons.unl.edu/pct7/5)
Representations on Pre-Columbian Spindle Whorls of the Floral and Fruit Structure of Economic Plants, Dorothy McMeekin, Economic Botany 46, no. 2 (1992), pp. 171–80. (http://www.jstor.org/stable/4255424.)
Spindle whorls from the Teotihuacan Valley, Mexico, MH Parsons, Anthropological Papers. Ann Arbor: University of Michigan Museum of Anthropology, 1972.
The Distribution of Late Postclassic Spindle Whorls in the Valley of Mexico, MH Parsons, American Antiquity 40 (2), pp. 207-215, 1975.
View full details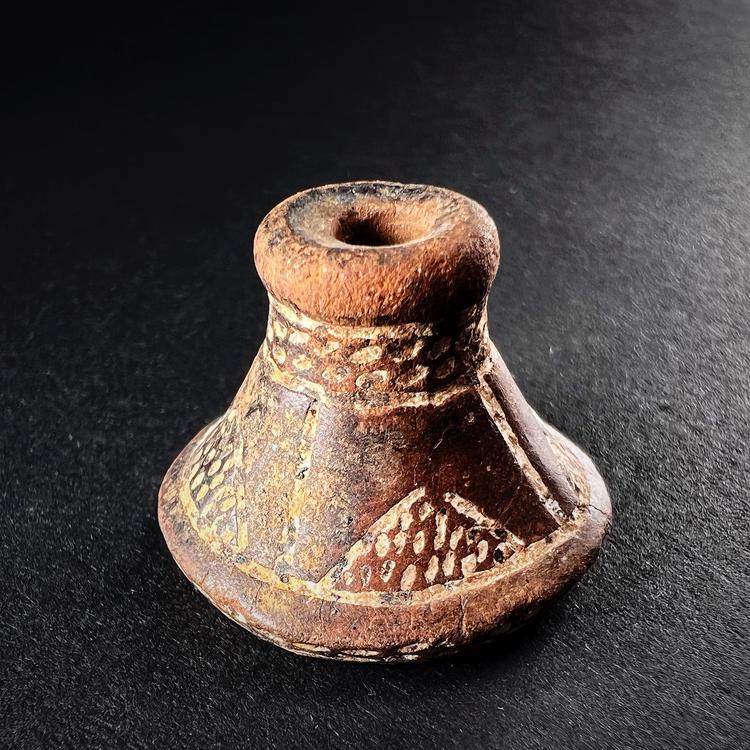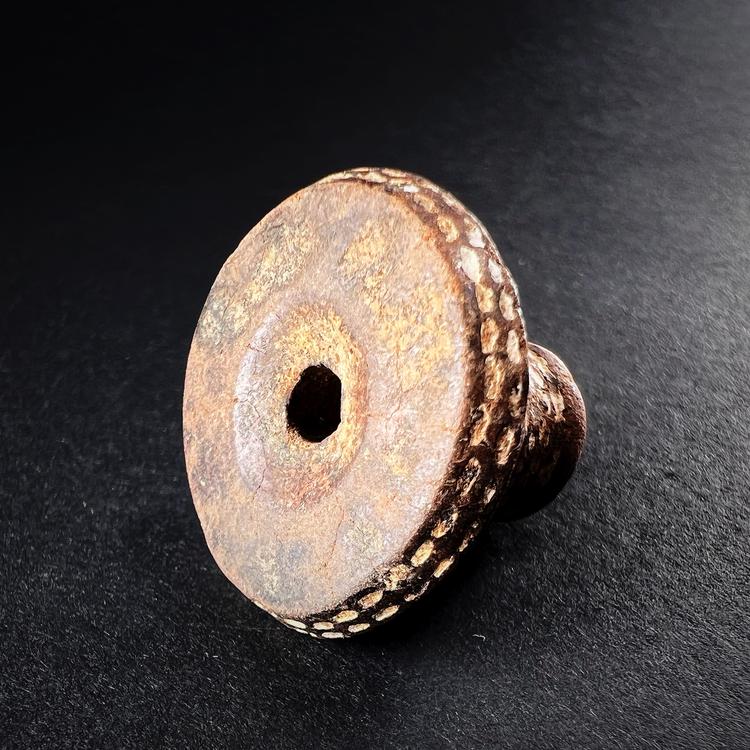 Shipping

The shipment will be prepared in the course of 3-5 days and dispatched via Posti Group Oyj or purchased item(s) can be picked up from our shop during the store's opening hours (Tarkk'ampujankatu 4, 00140, Helsinki, Finland). Within the Finland, all items are shipped via Posti Group Oyj unless otherwise requested. We pack the items carefully and mainly in recycled materials because we want to save nature. You will receive the tracking number for your items by e-mail.

Returns

Returns and exchange will be accepted within fourteen days (14) of receipt at the purchaser's cost to include freight and packaging. Items must be returned in the same condition as when they were shipped, and will not be accepted if damaged or altered in any way. Please inform us via email (info@gotanmaailma.fi) or by calling +358408408352 before sending. We do not accept returns more than 14 days after delivery.