Regular price
Sale price
$423.00
Unit price
per
Sale
Sold out
Share
Pre-Khmer Empire, c. 3th to 8th century, Cambodia.
Mesmerizing and elegant unglazed pedestal bowl or offering vase was produced prior to the Khmer Empire (802AD-1431AD). The Khmer Empire, or the Angkorian Empire, are the terms that historians use to refer to Cambodia from the 9th century to the 15th century when the nation was a Hindu/ Buddhist empire in Southeast Asia. As its peak, the Khmer Empire was larger than the Byzantine Empire which existed around the same time. Perhaps its most notable legacy is the site of Angor, in present-day Cambodia, the Khmer capital during the empire's zenith. The majestetic monuments of Angkor, such as Angkor Wat and Bayon, bear testimony to the Khmer Empire's  immense power and wealth. The evidence for early ceramic traditions in Cambodia has emerged in the Mekong Delta region, where earthenware utility and ritual vessels have been excavated. Fine paste wares have been excavated from the region from sites such as Angkor Borei, the inland capital of Funan that was linked to the cosmopolitan port city of Oc Eo. 
Finely potted, slightly compressed pedestal bowl are in excellent condition. Gorgeous red slip paint. Intact. Age-related wear and abrasion with a minimal scratches on surface. The body has an attractive and subtle pattern from root marks and soil encrustations from centuries of burial. Rich deposits on interior and exterior. Size approx. 14,2cm x 13,8cm x 9,8cm. 
Provenance: Finnish private collection.
References and further reading:
Khmer Ceramics: Beauty and Meaning, Dawn Rooney, River Books Press Dist A C, 2010.
The Khmer Empire, Rodrigo Quijada Plubins, World History Encyclopedia, 12 March 2013.   (https://www.worldhistory.org/Khmer_Empire/)
View full details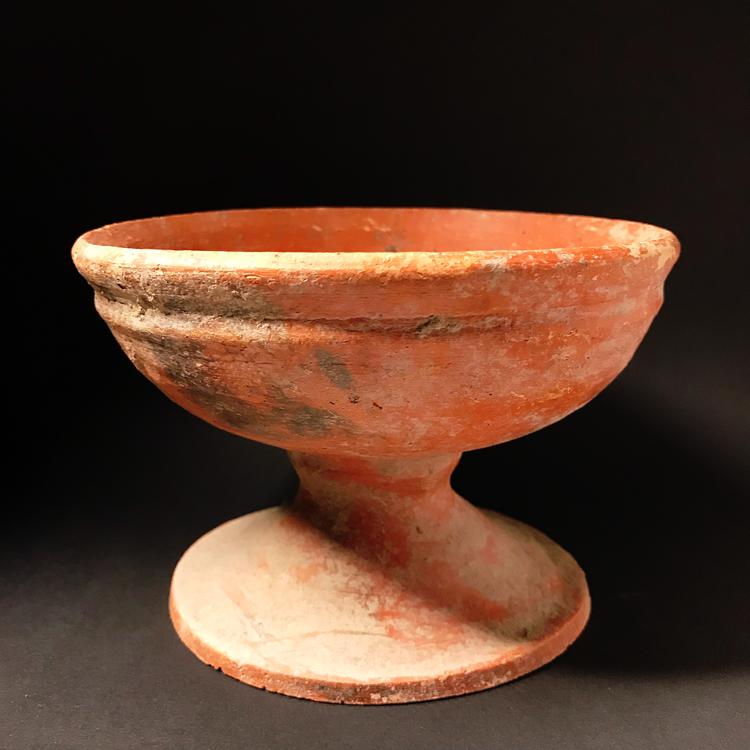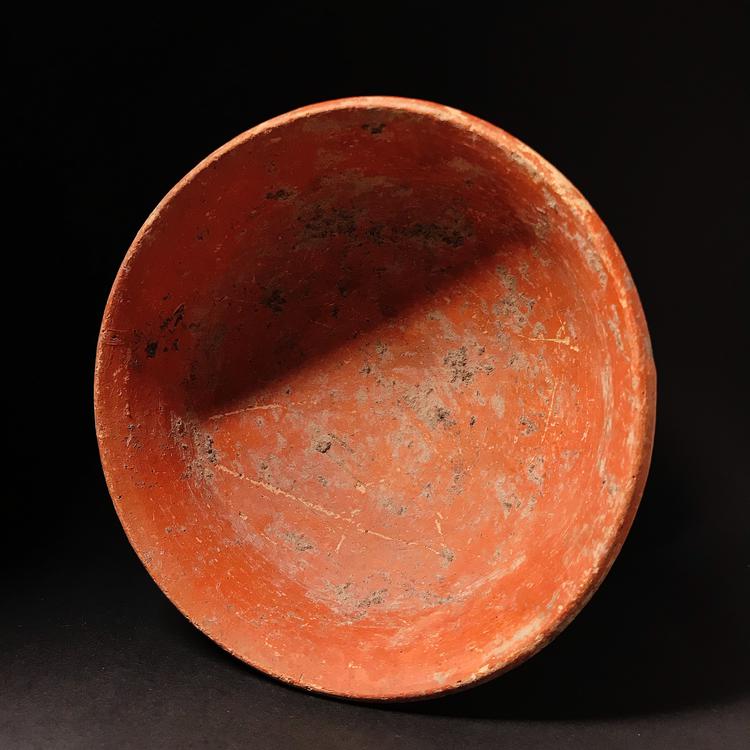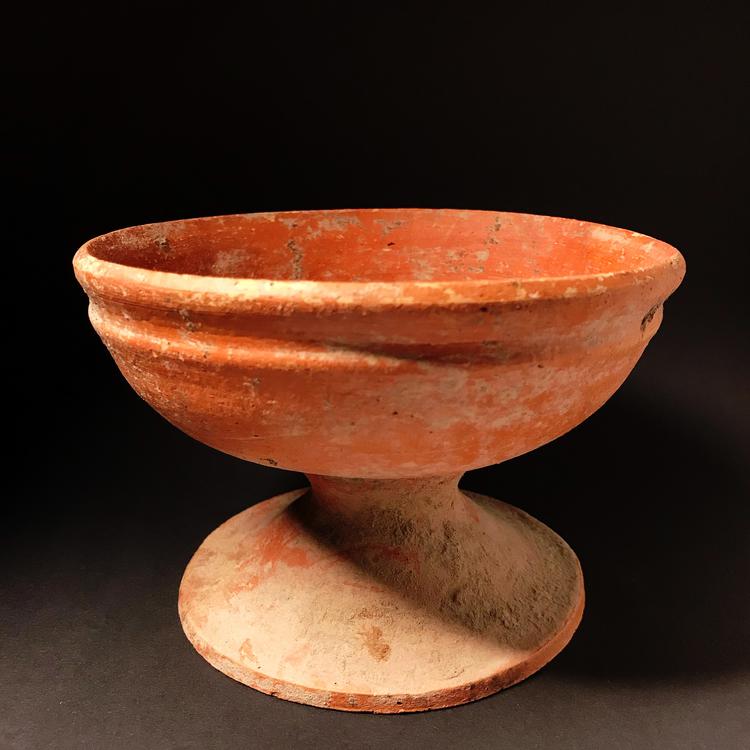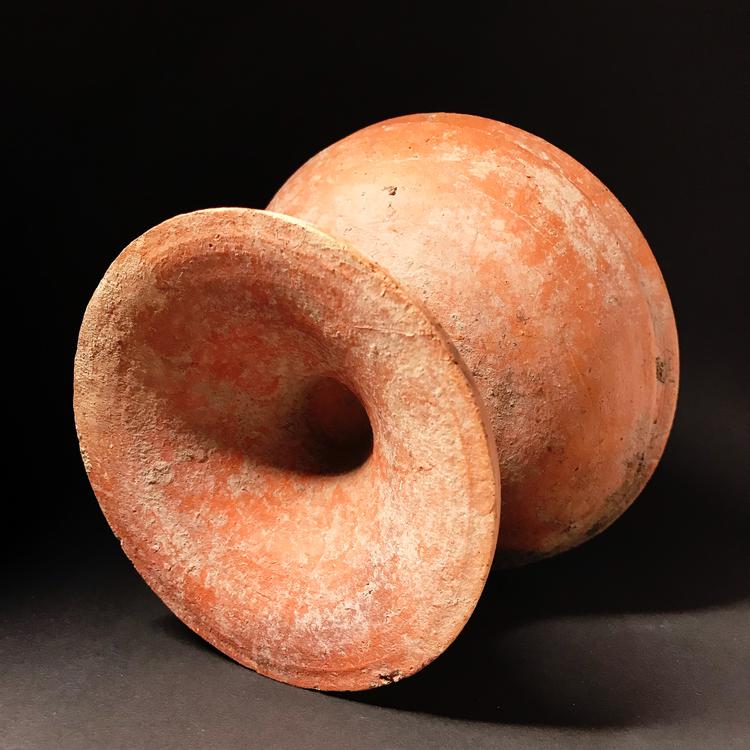 Shipping

The shipment will be prepared in the course of 3-5 days and dispatched via Posti Group Oyj or purchased item(s) can be picked up from our shop during the store's opening hours (Tarkk'ampujankatu 4, 00140, Helsinki, Finland). Within the Finland, all items are shipped via Posti Group Oyj unless otherwise requested. We pack the items carefully and mainly in recycled materials because we want to save nature. You will receive the tracking number for your items by e-mail.

Returns

Returns and exchange will be accepted within fourteen days (14) of receipt at the purchaser's cost to include freight and packaging. Items must be returned in the same condition as when they were shipped, and will not be accepted if damaged or altered in any way. Please inform us via email (info@gotanmaailma.fi) or by calling +358408408352 before sending. We do not accept returns more than 14 days after delivery.