Regular price
Sale price
$2,745.00
Unit price
per
Sale
Sold out
Share
Qing dynasty, 17th to 18th century, China.
Charming cast bronze tripod censer. A censer is a vessel in which incense is burned, especially during religious services. The main purposes of incense burners include fumigating clothing, for sacrifice and to keep a cheerful and tranquil mind during reading, because the ancient Chinese believed incense was beneficial for study, by appeasing the spirit and inspiring the mind. The earliest vessels identified as censers date to the mid-fifth to late fourth centuries BC during the Warring States period. The modern Chinese term for censer/incense burner "xianglu", is a compound of incense, aromatics (xiang) and brazier, stove or furnace (lu). Another common term is xunlu (a brazier for fumigating and perfuming). Early Chinese censer designs, often crafted as a round, single-footed stemmed basin, are believed to have derived from earlier ritual bronzes, such as the sacrificial chalice (dou).
Absolutely stunning bronze censer dates from a later period, most likely between the Kangxi and Qianlong reigns (1661-1796) of the Qing Dynasty. To satisfy the craze for incense burners, the emperor Xuande ordered officials to import fine copper from Thailand and make them into incense burners in accordance with the patterns of porcelains from the historical records and the famous five kilns. Therefore the later smiths tried to emulate the 'Golden era' of the Xuande and added the marks as a form of respect. Compressed globular shape standing on three waisted bulbous feet and two delicate upturned, curving handles with an apocryphal Chinese Qianlong six-character mark to the bottom "Da Ming Xuan De Nian Zhi". Good condition. Heavy encrusted patina. Age-related wear and light scratches. Size approx. 10,4cm x 8,3cm x 5,2cm. 
Provenance: Finnish private collection
References and further reading:

7 Things You Need to Know About Incense Burners, Chinese Works Of Art, Sotheby's, Jun 12, 2019. (www.sothebys.com/en/articles/7-things-you-need-to-know-about-incense-burners)
View full details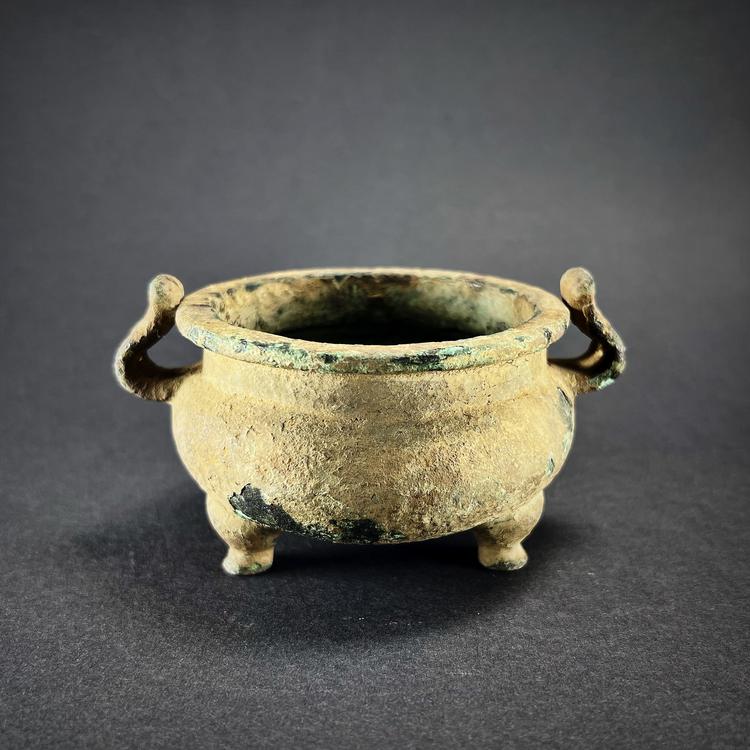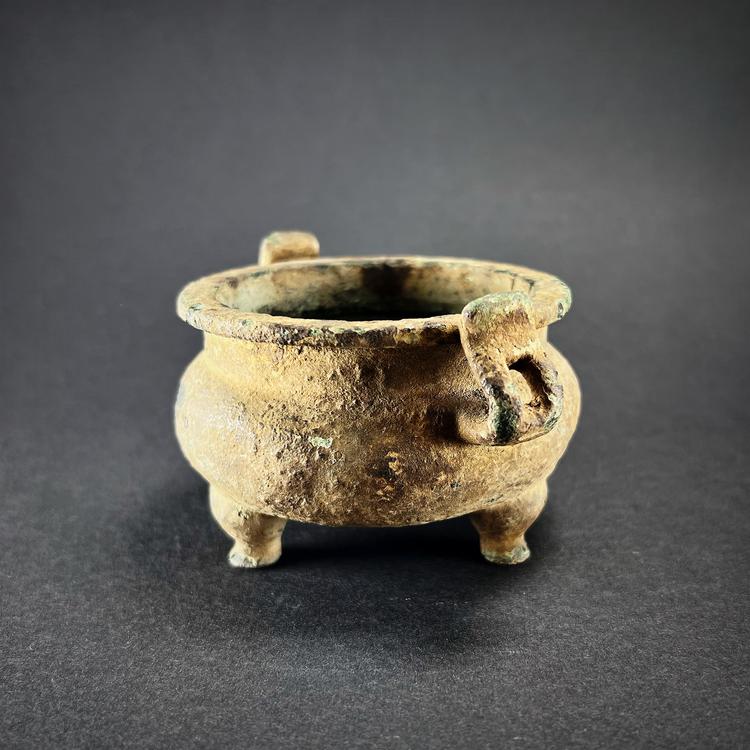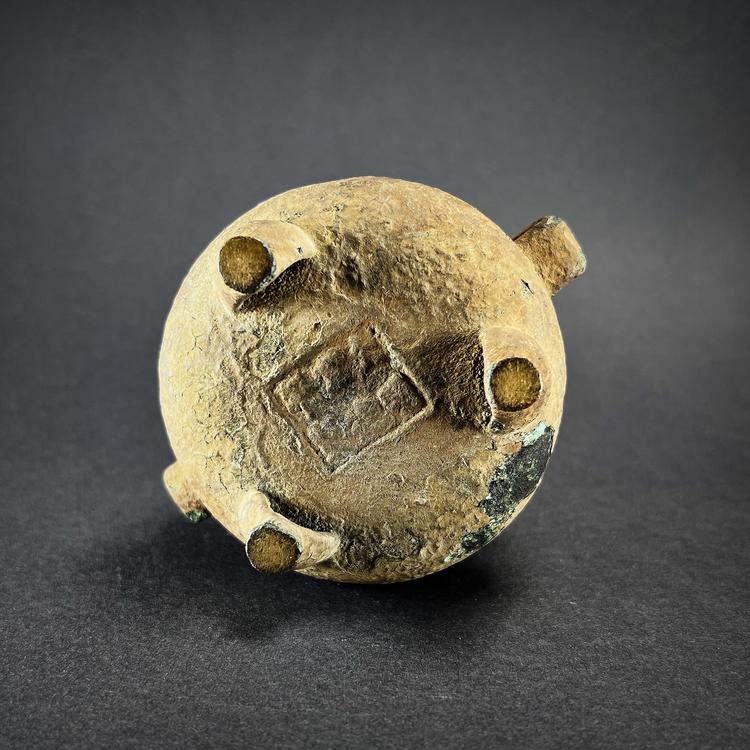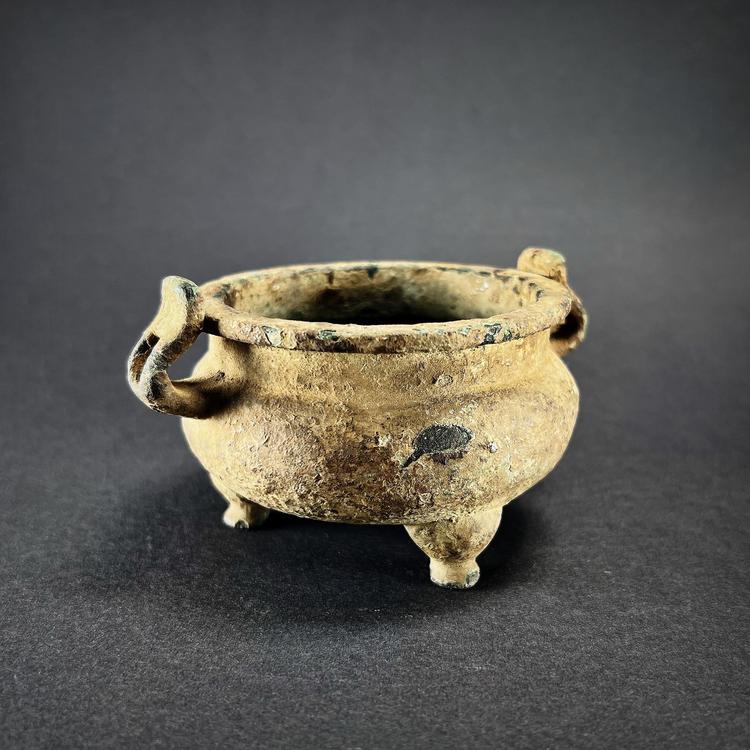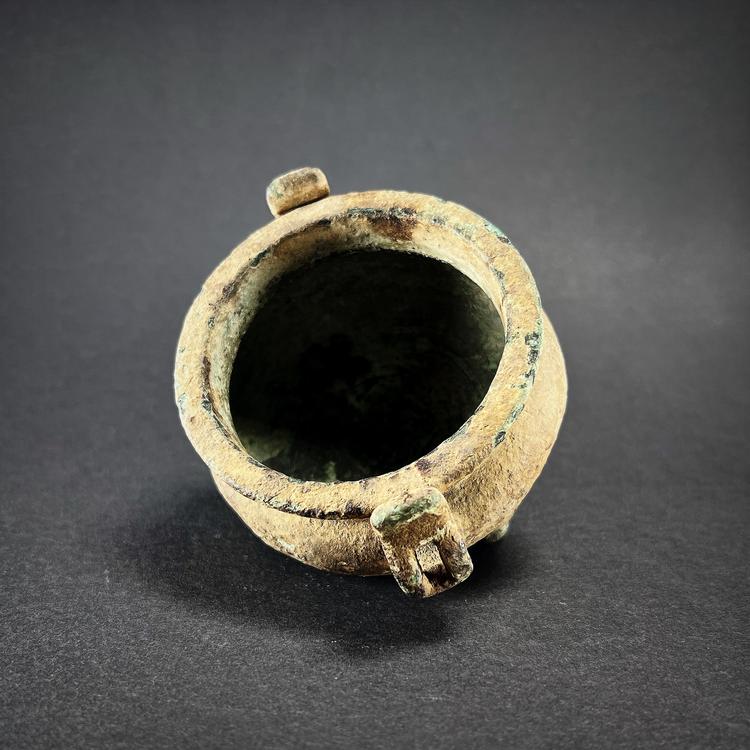 Shipping

The shipment will be prepared in the course of 3-5 days and dispatched via Posti Group Oyj or purchased item(s) can be picked up from our shop during the store's opening hours (Tarkk'ampujankatu 4, 00140, Helsinki, Finland). Within the Finland, all items are shipped via Posti Group Oyj unless otherwise requested. We pack the items carefully and mainly in recycled materials because we want to save nature. You will receive the tracking number for your items by e-mail.

Returns

Returns and exchange will be accepted within fourteen days (14) of receipt at the purchaser's cost to include freight and packaging. Items must be returned in the same condition as when they were shipped, and will not be accepted if damaged or altered in any way. Please inform us via email (info@gotanmaailma.fi) or by calling +358408408352 before sending. We do not accept returns more than 14 days after delivery.