Regular price
Sale price
$1,608.00
Unit price
per
Sale
Sold out
Share
Late Ming dynasty, 17th century, 
Longquan kilns, Zhejiang, South China.
Impressive Longquan ware guan type celadon censer. Longquan celadon is a type of greenish or grayish blue ceramic known in the West as celadon or greenware. The kilns producing Longquan celadons were located in southwestern Zhejiang Province, China, covering ten counties with most kiln sites located at Longquan, Qingyuan, Yunhe, and Lisui. Celadon production had a long history at Longquan and related sites, but it was not until the Northern Song (960–1127) period that large-scale production began, and the move of the capital to Hangzhou, close to Longquan, after the start of the Southern Song (1127–1279), was probably important in the great expansion of both quality and production there. Both continued at high levels in the Yuan (1271–1368) and the early part of the Ming (1368–1644) periods.

The most characteristic feature of the Longquan celadon is the elaborate greenish or grayish blue glaze, which resembles the jade. The likeness of porcelain to jade was considered a standard in porcelain aesthetics already before the Song period. The technique for making porcelain matured already during the Tang dynasty (618–907), when porcelain ware was called 'imitation of jade' or 'fake jade'. Green porcelain imitated jadeite while white porcelain imitated white jade. 
Heavy-built large celadon censer of thick compressed globular form with inwardly curving sides and stands on three short knob feet. Plain body is covered in a lustrous grayish green/blue tone glaze with subtle and even network of crackles, in places suffused with minute bubbles. Unglazed flat base are oxidized orange during firing. Excellent condition. Intact. Minimal firing cracks and glazing flaws, such as dark spots. Size approx. 21,5cm x 21,5cm x 9,7cm. 
Provenance: Finnish private collection
References and further reading:
Chinese Celadon Wares, G.St.G.M. Gompertz, Published by Faber and Faber Limited, London, 1980.
The Chinese Potter: A Practical History of Chinese Ceramics, Margaret Medley, 3rd edition, Phaidon, 1989.
View full details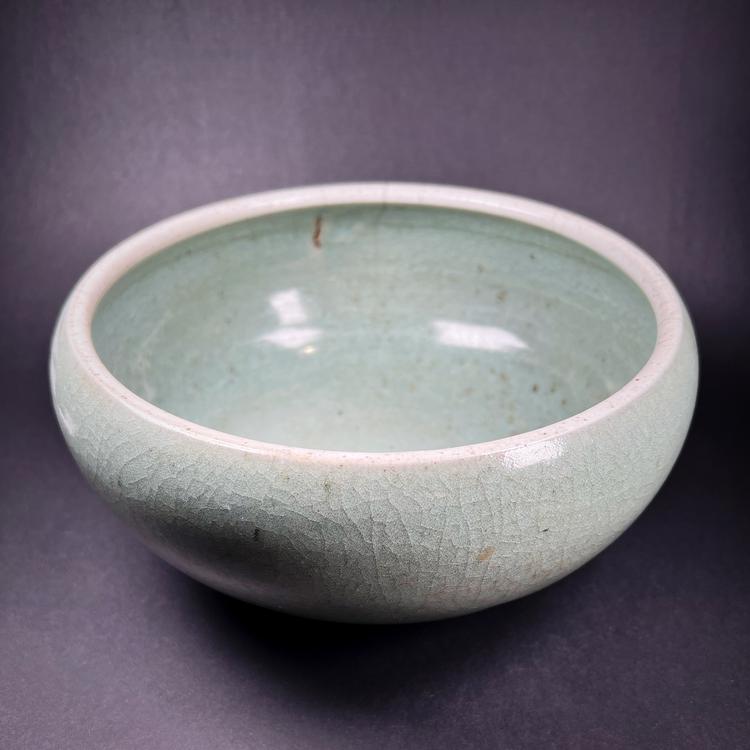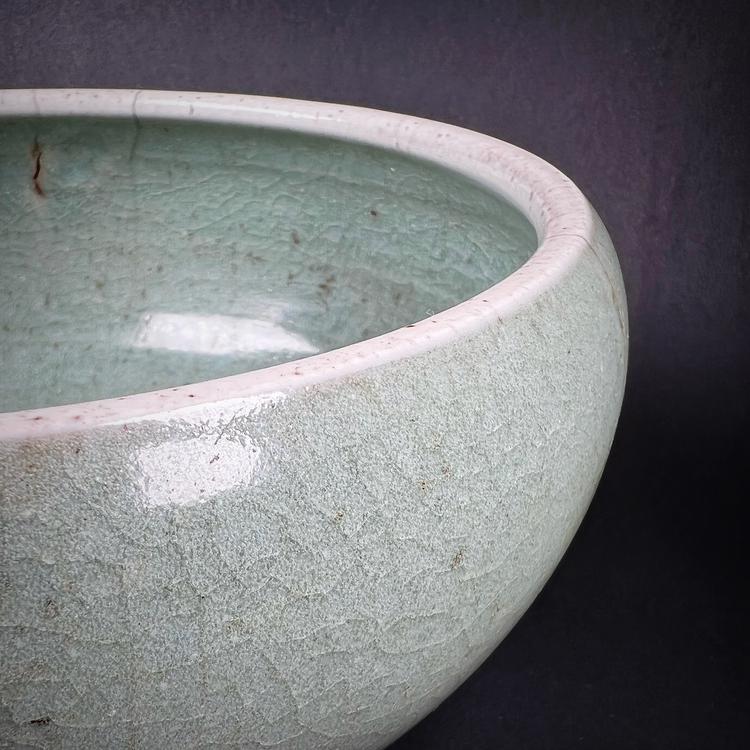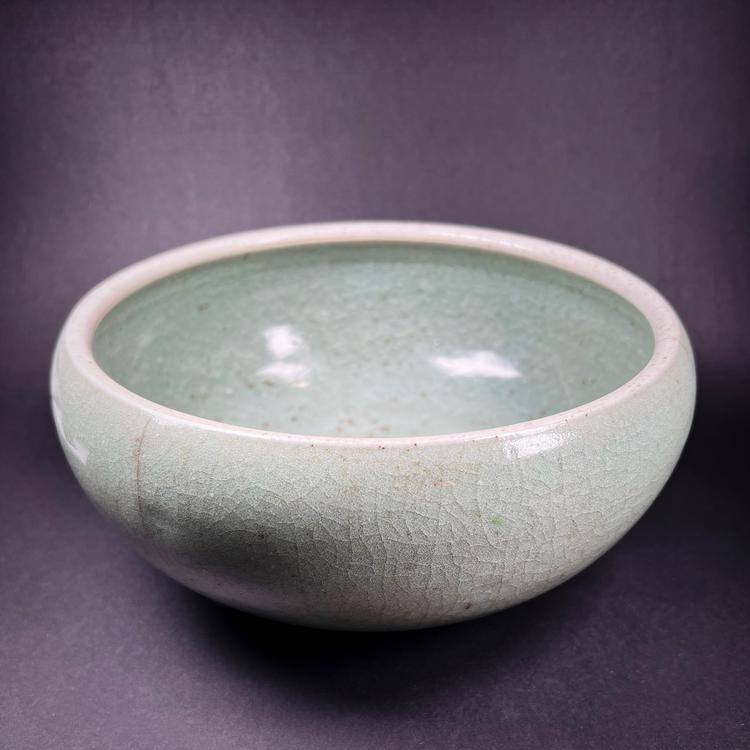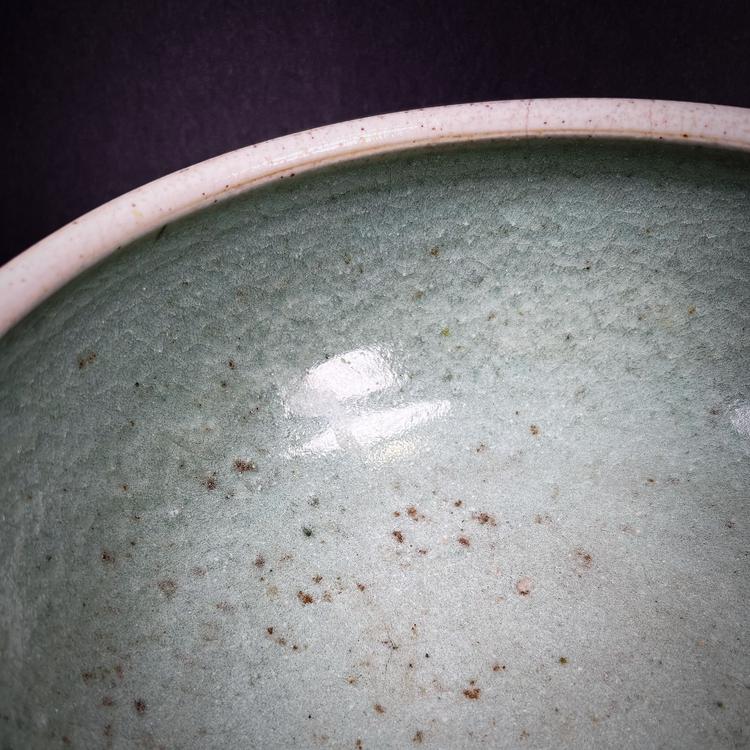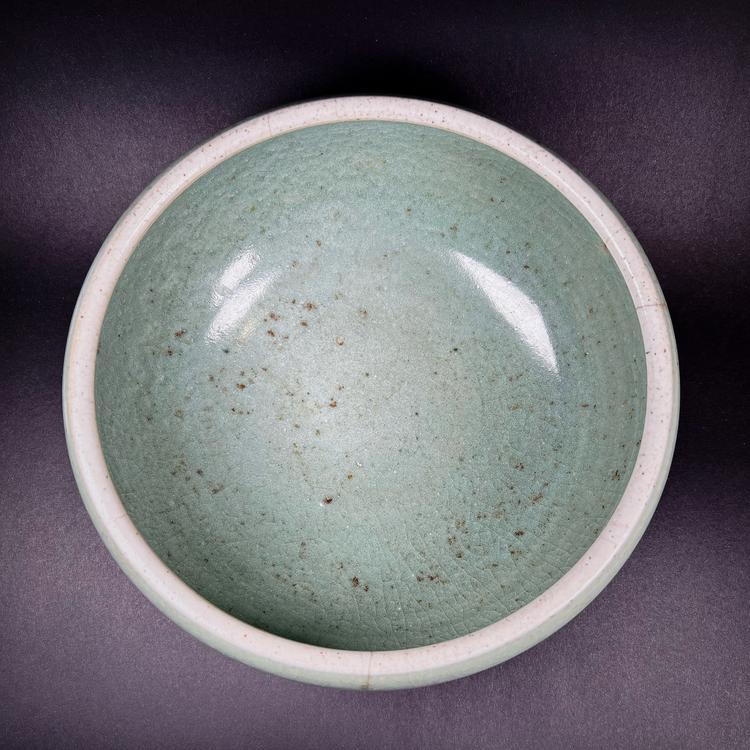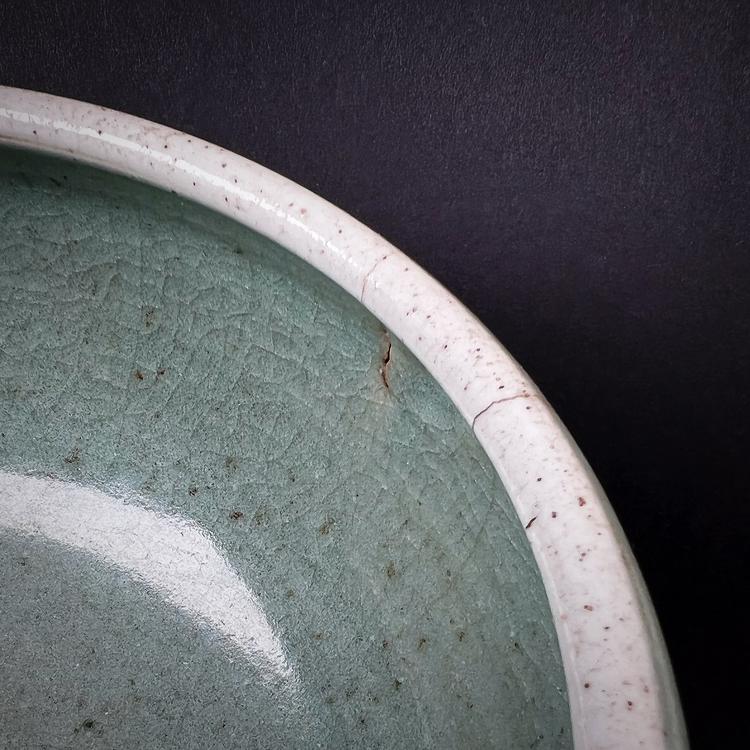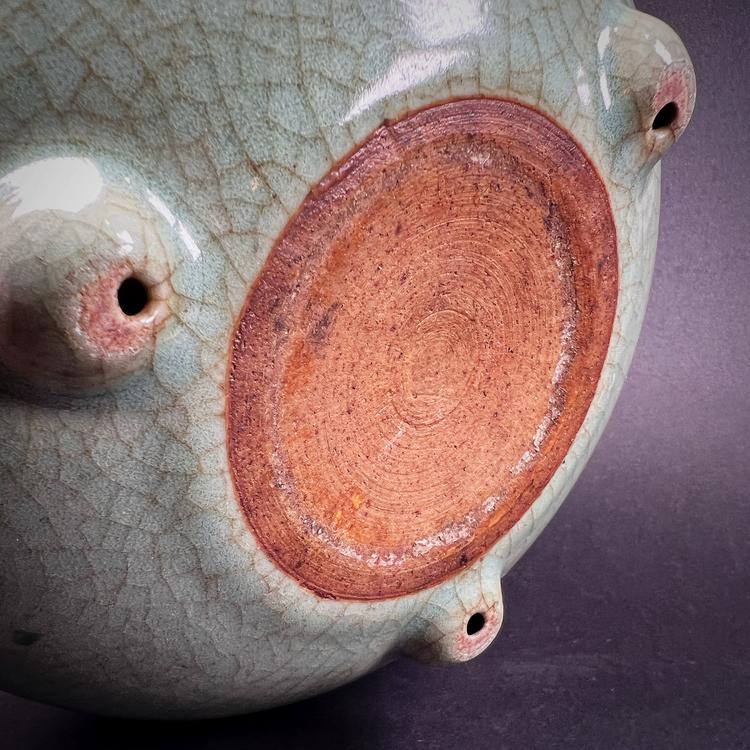 Shipping

The shipment will be prepared in the course of 3-5 days and dispatched via Posti Group Oyj or purchased item(s) can be picked up from our shop during the store's opening hours (Tarkk'ampujankatu 4, 00140, Helsinki, Finland). Within the Finland, all items are shipped via Posti Group Oyj unless otherwise requested. We pack the items carefully and mainly in recycled materials because we want to save nature. You will receive the tracking number for your items by e-mail.

Returns

Returns and exchange will be accepted within fourteen days (14) of receipt at the purchaser's cost to include freight and packaging. Items must be returned in the same condition as when they were shipped, and will not be accepted if damaged or altered in any way. Please inform us via email (info@gotanmaailma.fi) or by calling +358408408352 before sending. We do not accept returns more than 14 days after delivery.