Regular price
Sale price
$0.00
Unit price
per
Sale
Sold out
Share
Pre-Columbian era, The Sicán culture, c. 700-1370AD, Peru.
Truly mesmerizing thin but wide arsenic-copper Sicán bracelet. Sicán art is representational in style and religious in nature. The iconography is dominated by the Sicán Deity. It decorates all artistic media of the Sicán, including ceramics, metal works, and textiles. The icon is most commonly represented with a mask face and upturned eyes. Sometimes it may be shown with avian features, such as beaks, wings, and talons, which are evident in Early Sicán ceramics. These avian features are related to Naylamp, the key figure in Sicán mythology. Metallurgy was unquestionably important for the art forms of the Sicán culture. Utensils made from gold and bronze-like arsenic copper (which was more ductile and corrosion-resistant than pure copper) were common as also decorative tumi knives (tumi knives were used for ceremonies of human sacrifice involving decapitation and the functional versions had sharpened bronze blades), funeral masks, goblets and ear rings. Metal was not used only to adorn people but also to decorate textiles, ceramics, wooden objects, tombs and important buildings. Metallurgy was one of the Sican's greatest legacies, lasting nearly 600 years at Batán Grande.
Delicate bracelet are in excellent condition. Detailed, embossed decorations depicting possibly mythological Sicán deity with large crown-like headdress, mask, earrings and horns. Age-related minimal wear, dents and minor chip. Deep dark patina. Circumference approx 21,5cm and width c. 5,3cm.
Provenance: Private collection from USA
View full details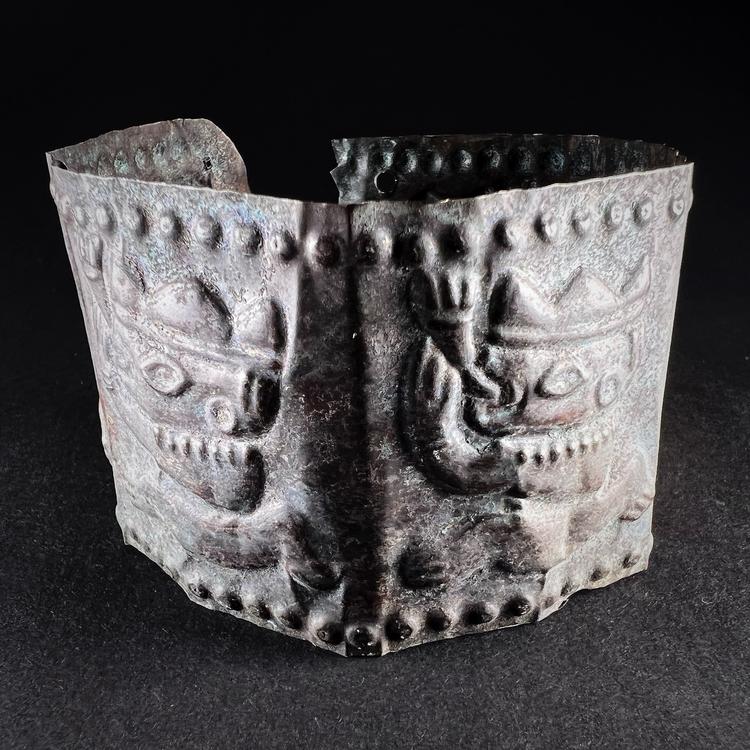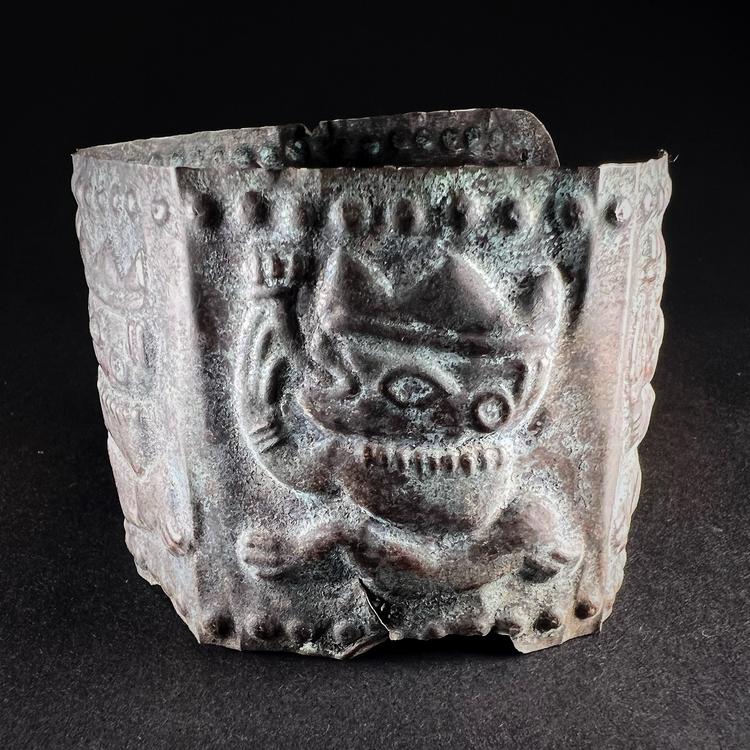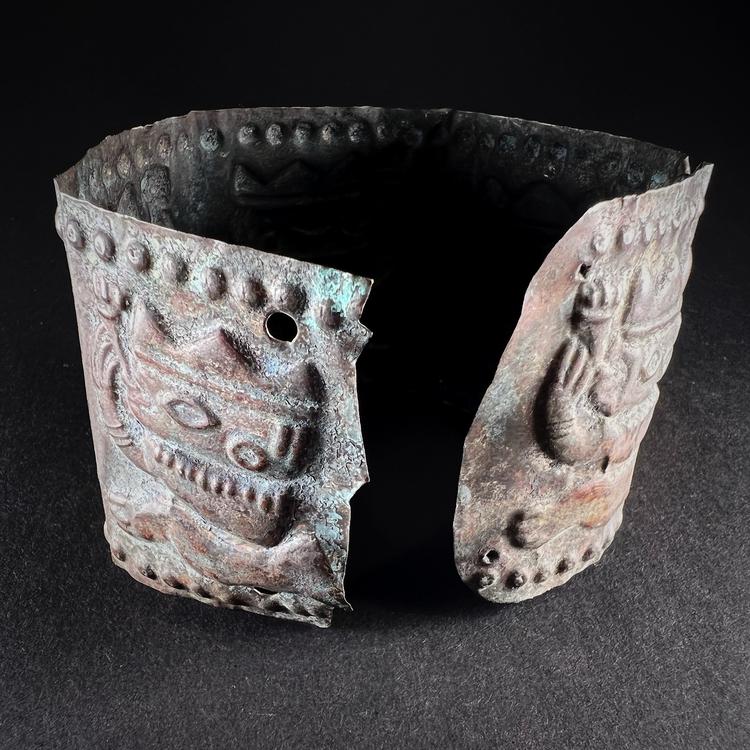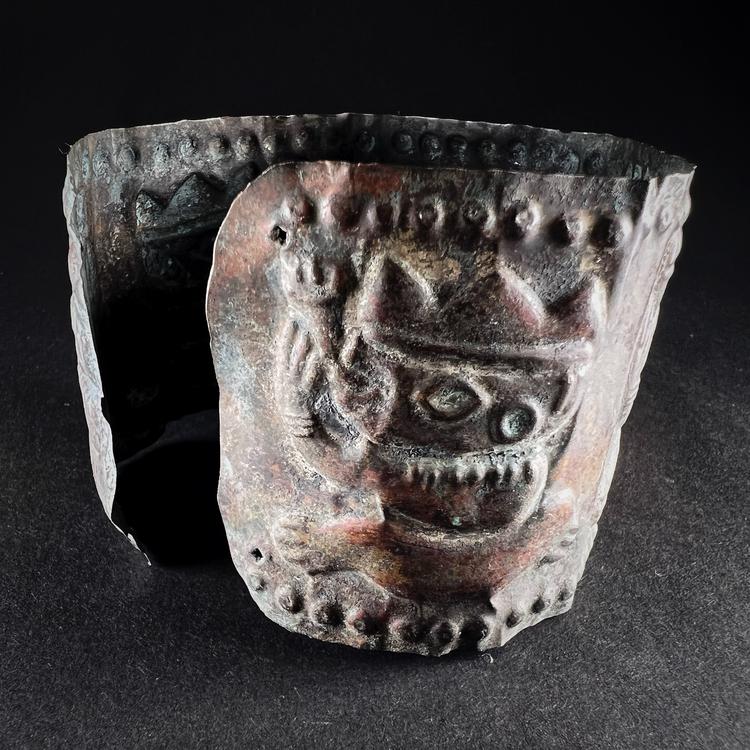 Shipping

The shipment will be prepared in the course of 3-5 days and dispatched via Posti Group Oyj or purchased item(s) can be picked up from our shop during the store's opening hours (Tarkk'ampujankatu 4, 00140, Helsinki, Finland). Within the Finland, all items are shipped via Posti Group Oyj unless otherwise requested. We pack the items carefully and mainly in recycled materials because we want to save nature. You will receive the tracking number for your items by e-mail.

Returns

Returns and exchange will be accepted within fourteen days (14) of receipt at the purchaser's cost to include freight and packaging. Items must be returned in the same condition as when they were shipped, and will not be accepted if damaged or altered in any way. Please inform us via email (info@gotanmaailma.fi) or by calling +358408408352 before sending. We do not accept returns more than 14 days after delivery.