Regular price
Sale price
$105.00
Unit price
per
Sale
Sold out
Share
Sinhalese people, early 20th century, Sri Lanka.
Fascinating aged Sinhalese Palm Leaf Book. Sinhalese people are the major ethnic group of Sri Lanka, an island located of the southern tip of India. Palm-leaf manuscripts are made out of dried palm leaves. Palm leaves were used as writing materials in the Indian subcontinent and in Southeast Asia reportedly dating back to the 5th century BC. Their use began in South Asia and spread to other regions, as texts on dried and smoke-treated palm leaves of Palmyra palm or the talipot palm. Their use continued till the 19th century, when printing presses replaced hand-written manuscripts. The writing is done with a pen or brush stylus, by engraving or etching into the surface of the leaf. Once both sides of the leaf have been inscribed, black colouring is applied to the surface and wiped off, leaving the ink in the incised grooves. Each sheet typically had a hole through which a string could pass, and with these the sheets were tied together with a string to bind like a book.
Beautiful palm leaf manuscript is composed of 20 double sided leaves or sheets with darkened edges, on which, using ink, are inscribed with of Sinhalese script, most likely a Buddhist text. Each sheet features eight lines of tightly scripted Sinhalese in its rounded form, with little decorative flourish, and the whole piece is held closed with two fabric cords which pierce the leaves and wood at either end, and allow the reader to open the manuscript like a fan. Good condition. Age-related wear. Size approx. 17,0cm x 6,5cm x 2,6cm.
Provenance: Dutch private collection
References and further reading:
Burmese Palm Leaf Manuscripts, Max Close, Brandeis University, June 2016. (https://www.brandeis.edu/library/archives/essays/special-collections/burmese-texts.html)

Stories of Asian palm-leaf manuscripts, Adrian Plau, Wellcome collection, August 2022.(https://wellcomecollection.org/articles/YvD8DRAAAP0nyHTz)
Aspects of Manuscript Culture in South India, Rath Saraju, Brill Academic, 2012, pp, 158-168 & 252-259.
View full details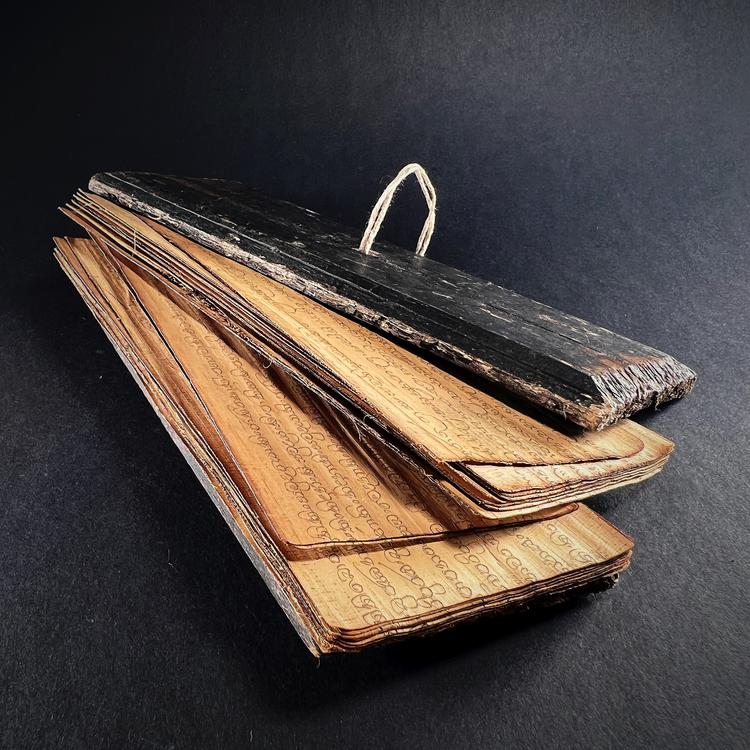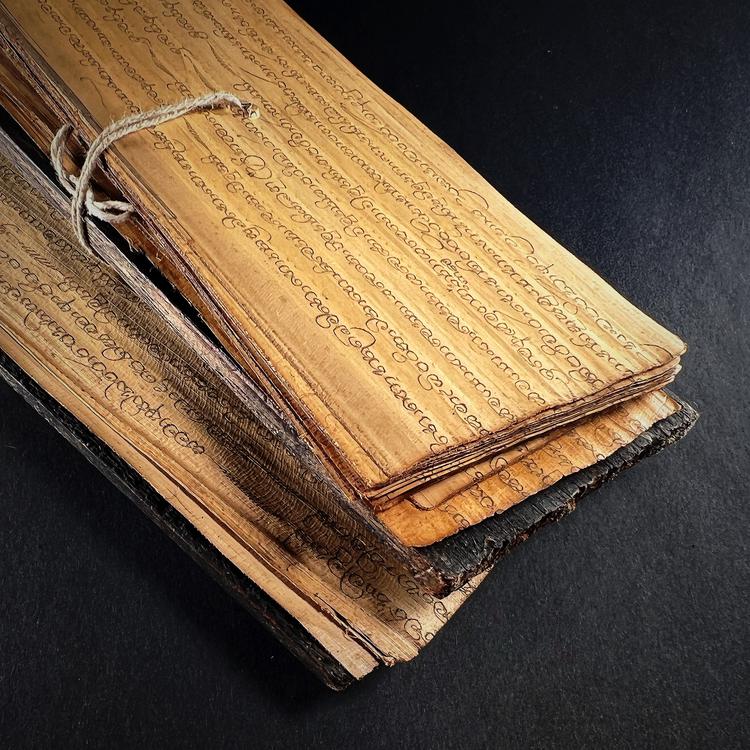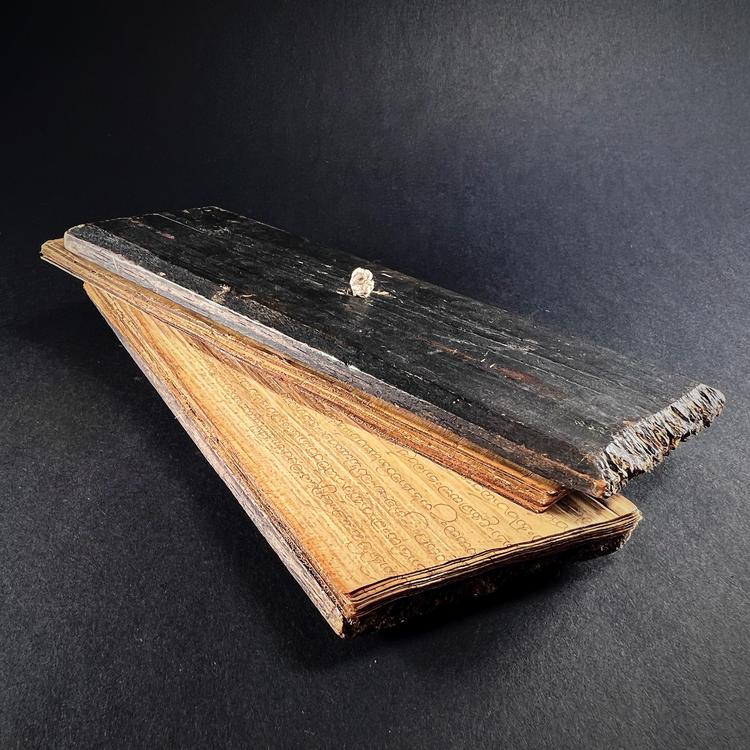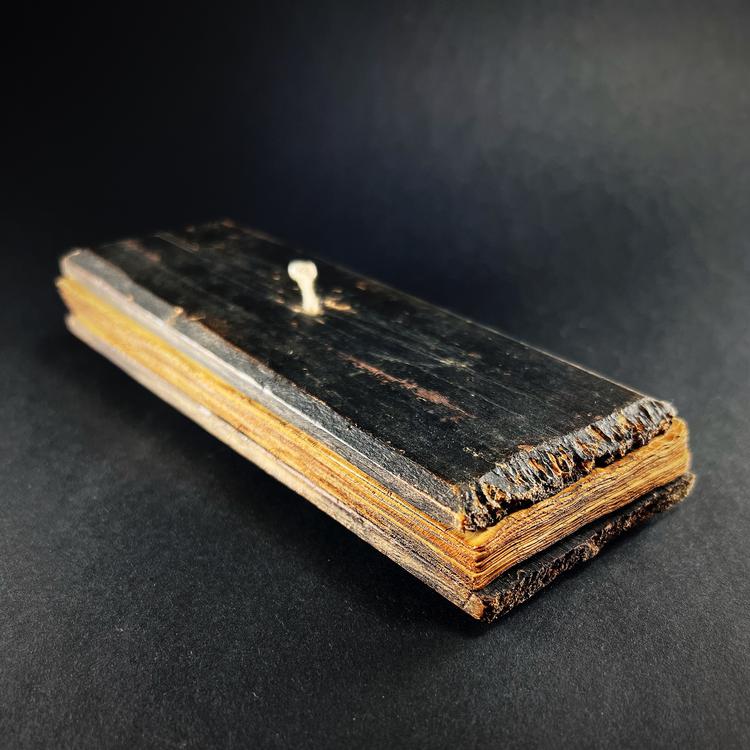 Shipping

The shipment will be prepared in the course of 3-5 days and dispatched via Posti Group Oyj or purchased item(s) can be picked up from our shop during the store's opening hours (Tarkk'ampujankatu 4, 00140, Helsinki, Finland). Within the Finland, all items are shipped via Posti Group Oyj unless otherwise requested. We pack the items carefully and mainly in recycled materials because we want to save nature. You will receive the tracking number for your items by e-mail.

Returns

Returns and exchange will be accepted within fourteen days (14) of receipt at the purchaser's cost to include freight and packaging. Items must be returned in the same condition as when they were shipped, and will not be accepted if damaged or altered in any way. Please inform us via email (info@gotanmaailma.fi) or by calling +358408408352 before sending. We do not accept returns more than 14 days after delivery.