Regular price
Sale price
$215.00
Unit price
per
Sale
Sold out
Share
Southern Song dynasty, 1127-1275AD, China.
Lovely Southern Song dynasty miniature pottery jarlet. The ceramic art of the Song Dynasty has historically been divided into two distinct periods of manufacture, the Northern Song (960-1127) and the Southern Song (1127-1275). The Song court favored elegant ceramics with simple and refined forms and subtle gazes, reflecting the aesthetic values and introspective atmosphere of the time. 
In the Song dynasty, there were six prominent 'kiln groups': Ding, Jun, Yaozhou, Cizhou in Northern China and Longquan and Jingdezhen in the South. Each kiln group consisted of several kilns. The five most well-known kilns during the Song dynasty were the Guan, Ge, Ding, Jun and Ru kilns. As to glaze, colour and form, each of them had their specialty. The wares of the Song Dynasty were primarily stoneware, except for the porcelaneous Ding and Qingbai wares. The former were produced in Jiancicun in Quyang County, Hebei province and the latter at a number of locations in Jiangxi province including Jingdezhen, where porcelain production was to be later centred. According to the colour of the glaze, monochrome stoneware and porcelain is usually categorized into green, white, black and greenish-white colour. The colour of the glaze is mainly determined by the iron amount in the glaze. The decoration on Song ceramics is modest and simple, if compared with later dynasties. Decorative patterns were mainly done by engraving, incising, stamping and impressing. In the early Song period engraving was the most common decoration technique and used in all kilns. 
Globular miniature jarlet with raised narrow neck, sloping shoulders, tapering sides and a flat unglazed base. Brownish red glaze covers the jarlet. Good condition. Age-related wear. Intact. Discolouring and glazing flaws. Size approx. 3,7cm x 4,1cm x 4,2cm. 

Provenance: Danish private collection
References and further reading:
Song to Yuan dynasties 960–1350, National Palace Museum, Taipei.(https://www.npm.edu.tw/exh99/ceramics/en/page-3.html#main)
The Enchantment of Song, Ying Jang & Annika Waenerberg, 2002, Academia.(https://www.academia.edu/10582197/The_Enchantment_of_Song)
View full details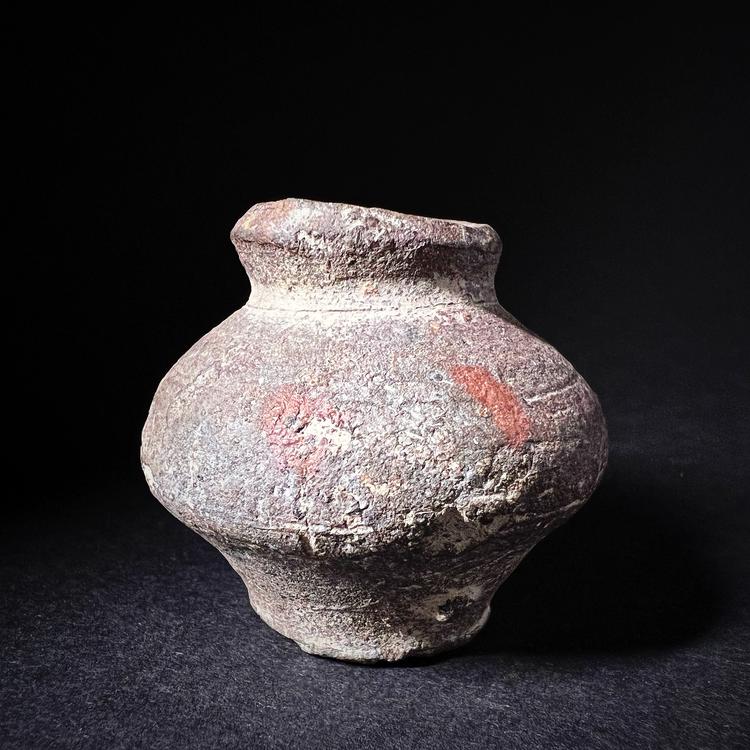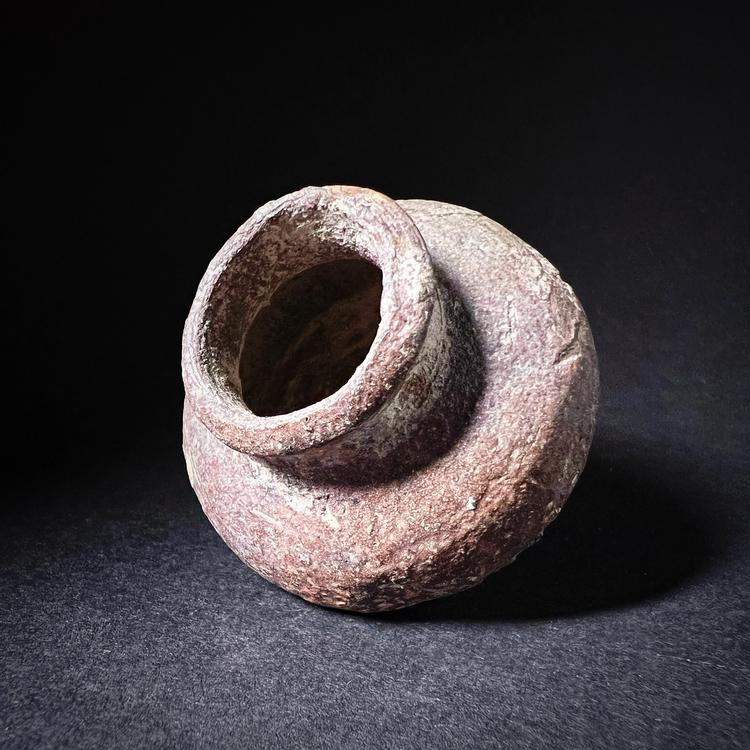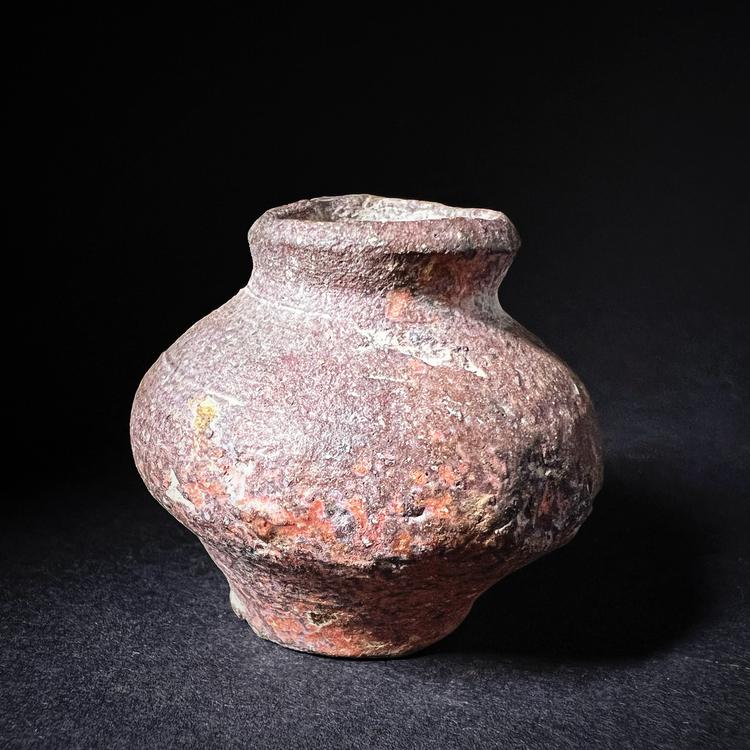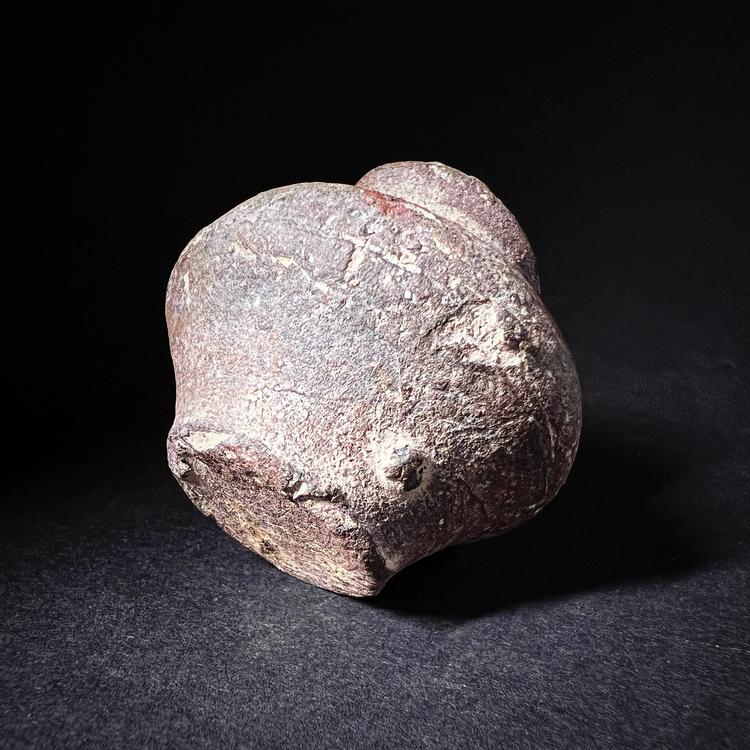 Shipping

The shipment will be prepared in the course of 3-5 days and dispatched via Posti Group Oyj or purchased item(s) can be picked up from our shop during the store's opening hours (Tarkk'ampujankatu 4, 00140, Helsinki, Finland). Within the Finland, all items are shipped via Posti Group Oyj unless otherwise requested. We pack the items carefully and mainly in recycled materials because we want to save nature. You will receive the tracking number for your items by e-mail.

Returns

Returns and exchange will be accepted within fourteen days (14) of receipt at the purchaser's cost to include freight and packaging. Items must be returned in the same condition as when they were shipped, and will not be accepted if damaged or altered in any way. Please inform us via email (info@gotanmaailma.fi) or by calling +358408408352 before sending. We do not accept returns more than 14 days after delivery.