Regular price
Sale price
$248.00
Unit price
per
Sale
Sold out
Share
Sukhothai Kingdom period or Ayutthaya period, mid. 16th century,

Sukhothai province, Si Satchanalai, Pa Yang kilns, Thailand

Absolutely charming stoneware figure of an elephant and rider enveloped in a lustrous, crackled celadon glaze. The powerful beast displays a thick body and large head supported by bulky straight legs as its heavy tail loops above its hind. Flanked by flared ears, its visage displays a pair of almond-shaped eyes, pointed tusks, and a lengthy coiled trunk, as an anthropomorphic figure kneels upon its back. Sawankhalok/ Si Satchanalai ceramic wares (called also Sangkhalok) are ancient Thai traditional ceramic ware specifically derived from Sukhothai Kingdom period (1238-1438). The royal cities of Sukhothai and Si  Satchanalai in north-central Thailand were at the heart of one of the largest ceramic-producing centres in Southeast Asia during the 14th century. Sukhothai is known for it coarser clay and has many small black specks due to the high iron content of the clay. Sometimes, these inclusions can be brown, red or silvery. Like Sukhothai, Sawankhalok mainly created relatively simple shapes - jars, bottles, kendis, bowls and plates. Ceramic wares from the hundreds of kilns located along the Yom River in Si Satchanalai as well as from Sukhothai city were exported in vast quantities to Indonesia and the Philippines where demand was great. Sawankhalok ware was also exported to Japan and the Middle-East. The export of both Thai and Vietnamese ceramics experienced a surge when the Chinese imperial court placed a ban on foreign export during the Ming period (Ming Ban 1, 1371-1509), leaving a gap to be filled. However, the Si Satchanalai figurines are the artworks produced only at the Pa Yang kilns in the late period of production around the 16th century.

Small-sized figure is covered with green celadon glaze called "Kai Ka". Celadon wares were probably introduced to Thailand from China during the early 14th century. Good condition. Age-related heavy wear. Chip and abrasion Broken rider figure later re-attached. Repaired. Glazing defects and firing flaws. Beautiful patina. Size approx. 8,5cm x 10,0cm x 4,8cm.


Provenance: Swedish private collection

For a similar example see:

Figure of a Mahout astride an Elephant, Philadelphia Museum of Art, Accession number: 1967-162-68 (https://philamuseum.org/collection/object/62676)

Miniature elephant, Asian Civilisations Museum, Roots, National Heritage Board, Accession number: 2009-03503. (https://www.roots.gov.sg/Collection-Landing/listing/1238157)

References and further reading:

Thai Ceramic Art - The Three Religions, J.D. van Oenen & N. Guerin, Sun Tree Publishing, 2005, p. 262.


Ceramics of Seduction, Glazed Wares from Southeast Asia, Dawn Rooney, River Books Press Dist A C, 2013.

The Ceramic Wares of Siam, Charles Nelson Spinks, Bangkok Siam Society, 1978, pp. 86-88.

The ceramics of southeast Asia: Their dating and identification (2nd ed.), R.M. Brown, Singapore, Singapore: Oxford Univesity Press, 1988.

Last shipments from the Thai Sawankhalok Kilns, R.M. Brown, Art from Thailand, pp. 93-103. Mumbai, Marg Publications, 1999.

A Field Guide to Glazed Thai Ceramics, Dawn F. Rooney, Asian Perspectives, Vol 28. No 2, pp. 125-144, University of Hawai'i Press, 1988-89.
View full details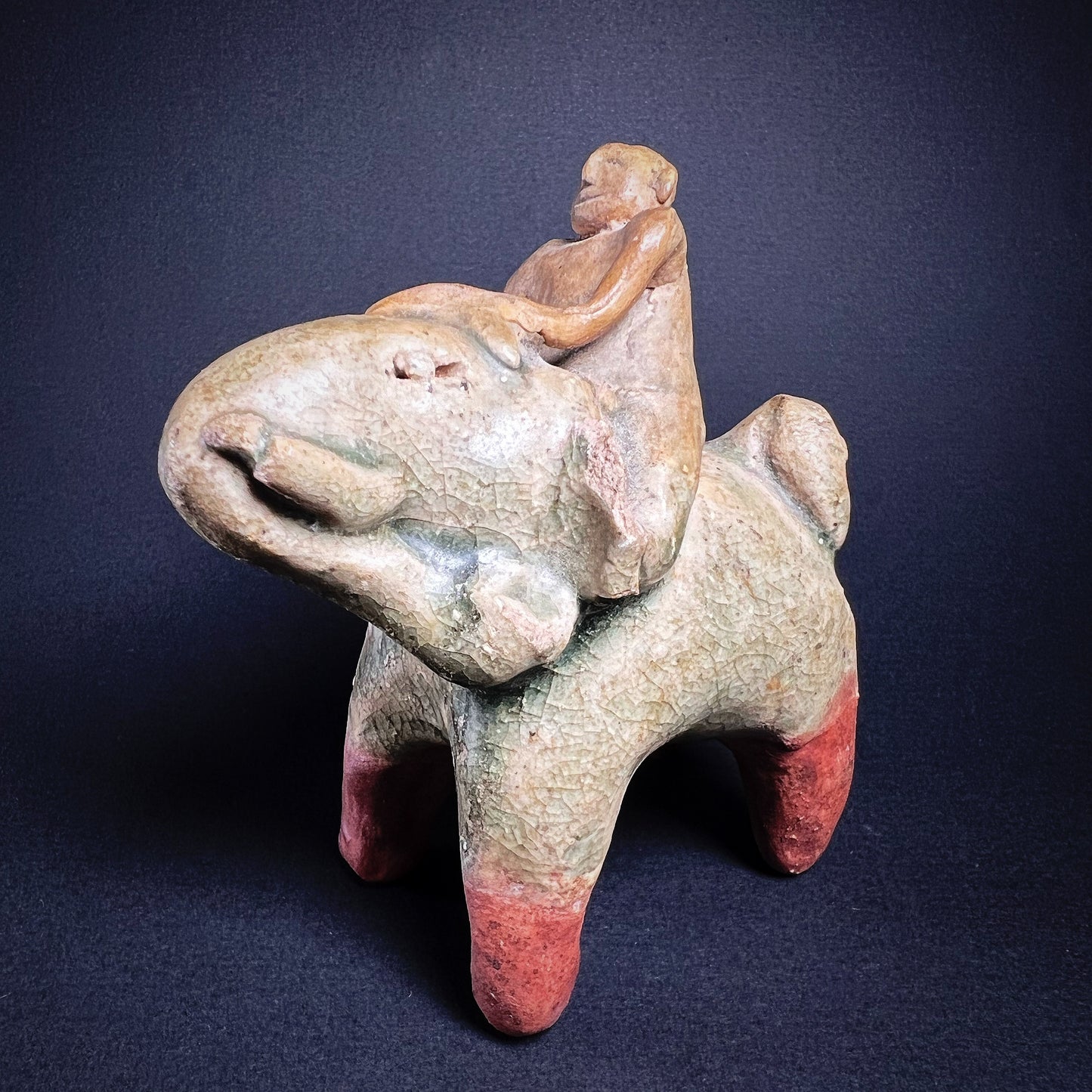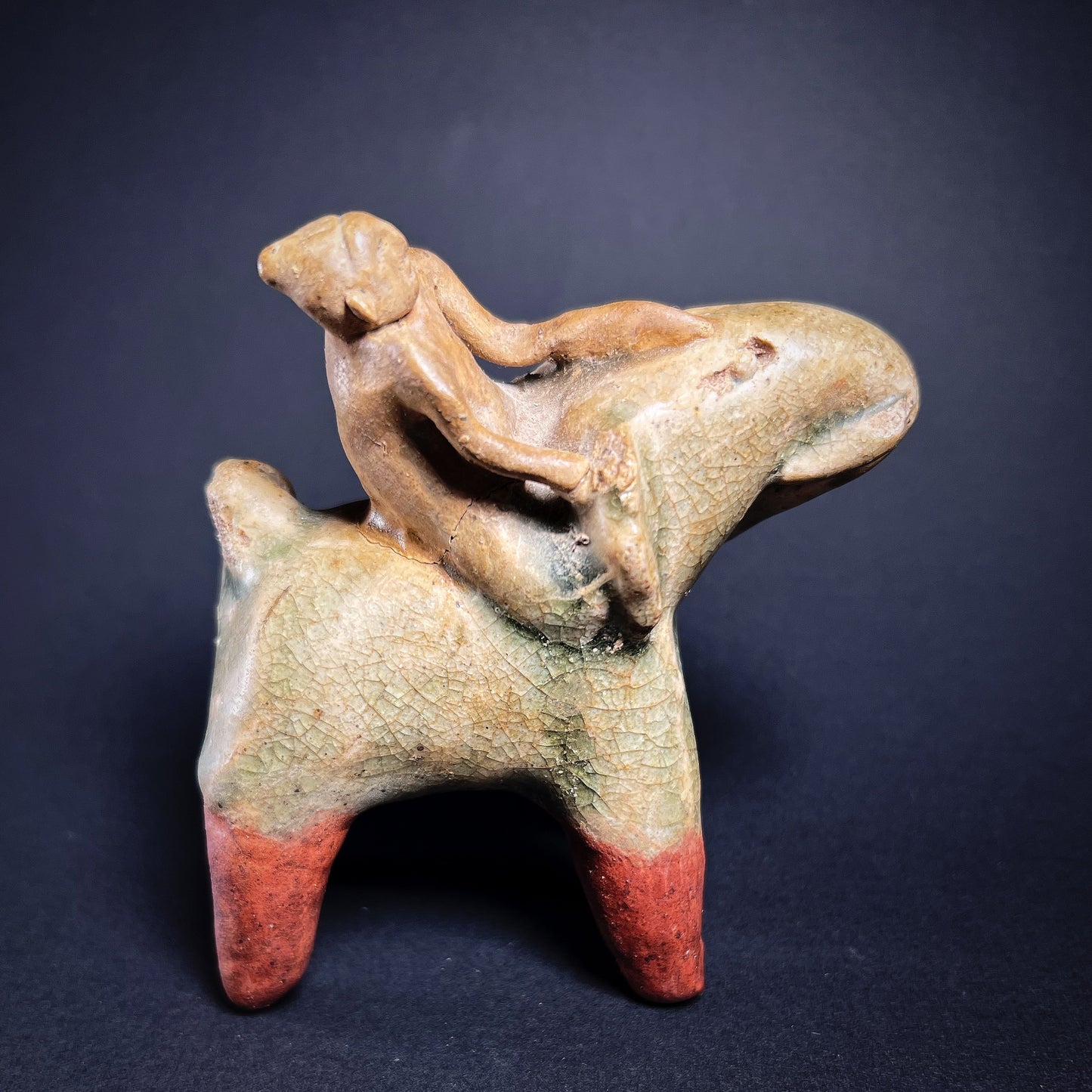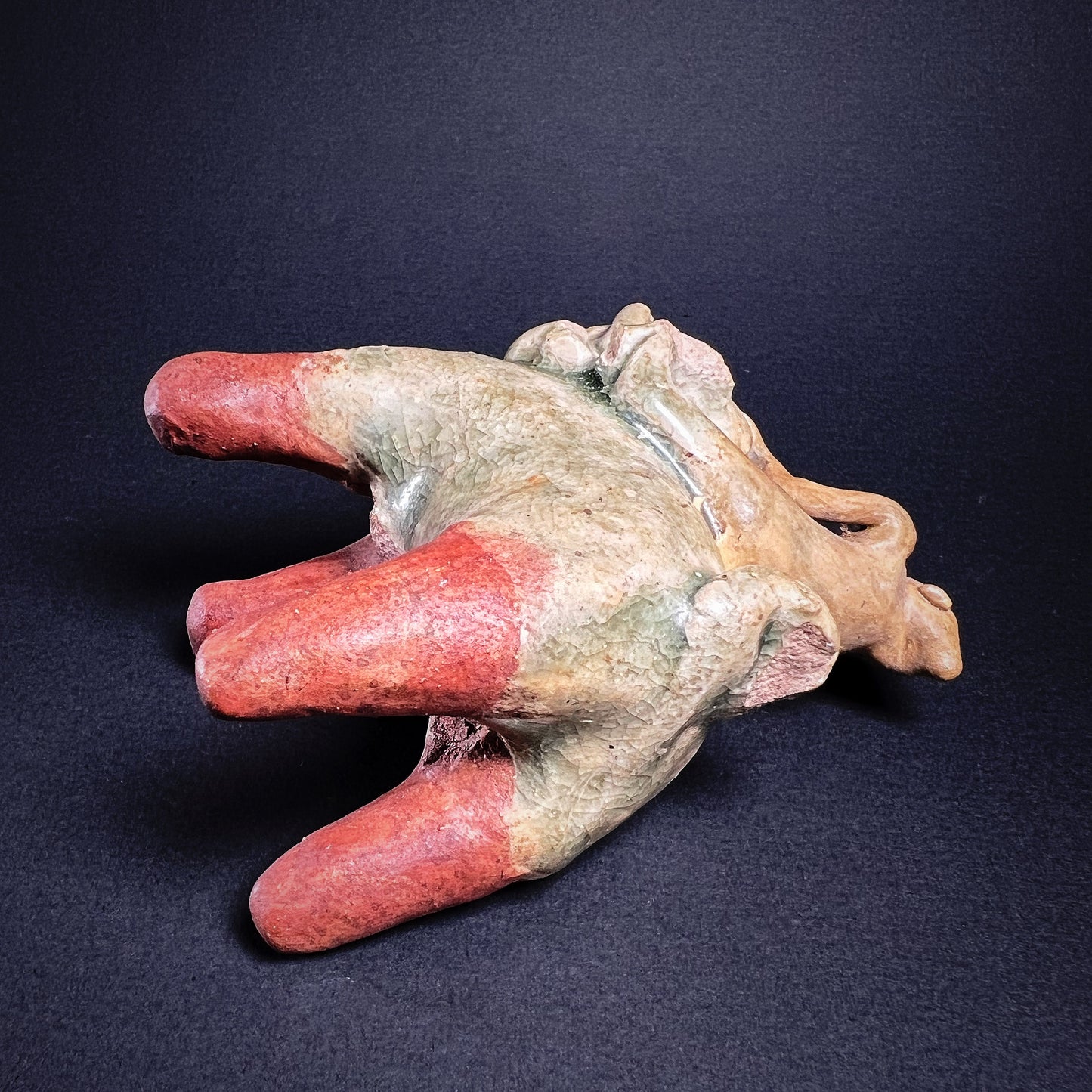 Shipping

The shipment will be prepared in the course of 3-5 days and dispatched via Posti Group Oyj or purchased item(s) can be picked up from our shop during the store's opening hours (Tarkk'ampujankatu 4, 00140, Helsinki, Finland). Within the Finland, all items are shipped via Posti Group Oyj unless otherwise requested. We pack the items carefully and mainly in recycled materials because we want to save nature. You will receive the tracking number for your items by e-mail.

Returns

Returns and exchange will be accepted within fourteen days (14) of receipt at the purchaser's cost to include freight and packaging. Items must be returned in the same condition as when they were shipped, and will not be accepted if damaged or altered in any way. Please inform us via email (info@gotanmaailma.fi) or by calling +358408408352 before sending. We do not accept returns more than 14 days after delivery.